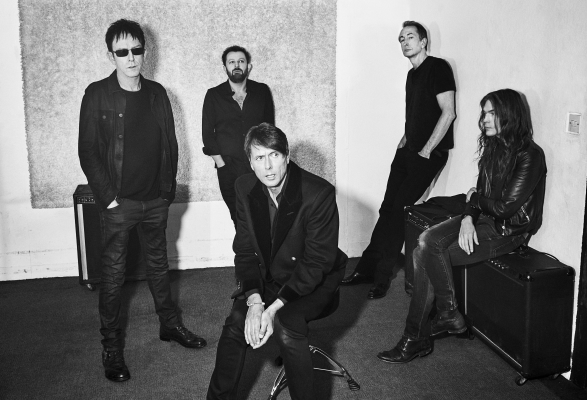 Suede have announced their ninth studio album 'Autofiction', due out on 16 September 2022.
'Autofiction' was recorded live at Konk studios in North London with long-time Suede collaborator Ed Buller. Ed first worked with the band producing their debut single 'The Drowners', which celebrates its 30th anniversary this month.
Frontman Brett Anderson commented, "Autofiction is our punk record. No whistles and bells. Just the five of us in a room with all the glitches and f*ck-ups revealed; the band themselves exposed in all their primal mess."
The rockers have given fans a taste of the album in the form of first single 'She Still Leads Me On', written from Brett to his late mother.
LISTEN TO IT HERE:
Following the new album's release, Suede have lined up two special intimate shows at the Electric Ballroom, London on 05-06 October 2022, tickets on sale Friday (27 May) at 10am from See Tickets
'Autofiction' is the follow-up to 2018s 'The Blue Hour'.
Last year, the alternative rockers released a photo book entitled 'So Young: Suede 1991-1993', compiled by drummer Simon Gilbert documenting his arrival in the band in 1991 through to 1993, when their self-titled debut album reached No.1 on the charts.
The group's current line-up is made up of Brett Anderson, Mat Osman, Simon Gilbert, Richard Oakes and Neil Codling.
Suede 'Autofiction' Full Album Tracklisting:
She Still Leads Me On
Personality Disorder
15 Again
The Only Way I Can Love You
That Boy on the Stage
Drive Myself Home
Black Ice
Shadow Self
It's Always the Quiet Ones
What am I Without You?
Turn off Your Brain and Yell
Photo Credit: Dean Chalkley / PRESS