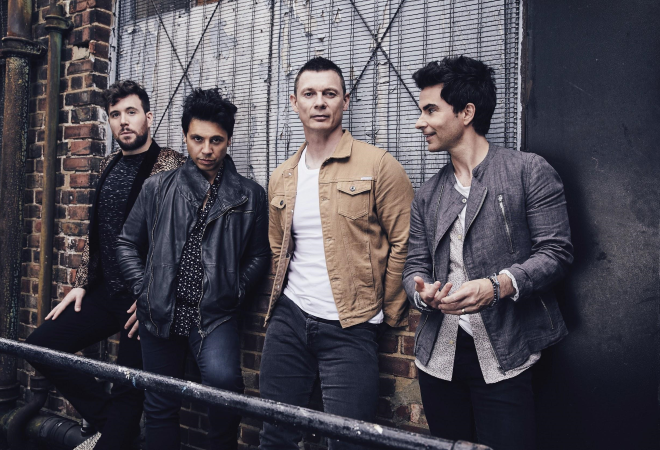 Stereophonics are back with new track 'Fly Like An Eagle', the first song to be lifted from their forthcoming album 'Kind'.
The album, due out for release on 25 October 2019, was produced by Kelly Jones and George Drakoulias. It was recorded in just eleven days at The Distillery in Wiltshire using minimal studio techniques, overdubs or technology to create an authentic, stripped-back sound.
The heartfelt 'Fly Like An Eagle' provides the perfect first taste of the album – WATCH THE MUSIC VIDEO HERE:
Band frontman and talented songwriter Kelly Jones commented, "Our last gig of the world tour was September 2018, in Brooklyn – I was done, had written no songs, nothing new, I thought I felt like quitting for a while. Then by November I had a load of songs that just came through me, lyrics just filling up pages, no crossings out, complete songs formed. They became a very open and to be honest, bunch of really vulnerable songs about things I hadn't quite worked out for myself, the songs began to inform me how I was feeling. I didn't know, or really mind if others wanted to hear them or like them, I just needed to get them out of me. So when it came to an album, I wanted to just capture honest performances of them and we recorded the album in just 11 days. 'Fly like an Eagle' was one of the first I wrote and I feel it covers a lot of ground on the record and the line came, 'wanna fly like an eagle, and dare to reborn' – not in a religious sense but it's about changing and growth, and learning not relying on the comfort zones of your life. And as people we all morph into new and different versions of ourselves. We don't have to stay the same."
Watch this space for Stereophonics tour details due to be announced in the coming weeks!
'Kind' Tracklisting:
I Just Wanted The Goods
Fly Like An Eagle
Make Friends With The Morning
Stitches
Hungover For You
Bust This Town
This Life Ain't Easy (But It's The One That We All Got)
Street Of Orange Light
Don't Let The Devil Take Another Day
Restless Mind
FIVE FAST BAND FACTS:
Stereophonics have achieved six number No.1 albums.

They have had 10 Top 10 albums.

The band has received 23 Platinum Sales Awards.

They have sold an incredible 8.5 million albums in the UK alone.

The rockers have received 5 BRIT nominations as well as 1 BRIT Award win.