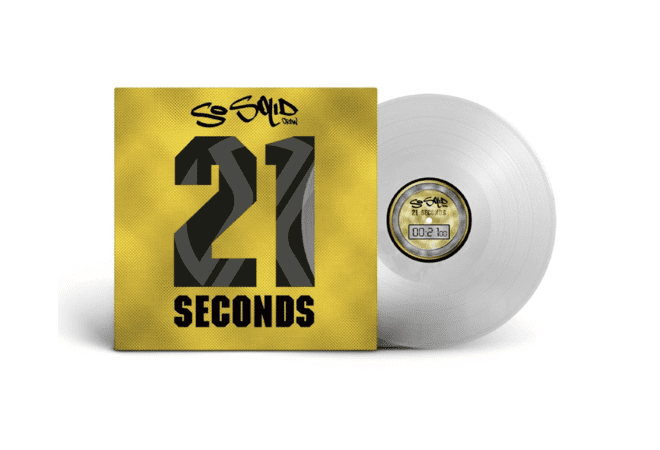 So Solid Crew are celebrating their 21st anniversary with the release of their 21 Seconds EP, which will be available digitally on 24 April 2020.
In addition, the rap collective has unveiled their iconic BRIT Award-winning music video for the title in full, remastered HD. So Solid Crew member Megaman commented, "Did you see him in the video, Oh No?
I felt if we were going to make the world look at the UK street culture in music differently, forever, we'll need to come movie like and present something visually, that the music world would highly respect.
The team put together combined with the stern mindset of us all; label, directors Max & Dania & myself including all creators and members involved, is why the results were so outstanding. I can't thank our supporters anymore for their appreciation over the years.
We only had the mega pop bands and artists to compete with, so I'm guessing that could of always been a bench mark of ours too.
I wasn't a fan of HD until seeing the newer revamped version of the video, agreed BETTER 😉
I hope you like the new EP and packaging. There's only a limited amount of special vinyl created, another great souvenir for your archives on such a special year us on our 21st Anniversary.
As I always say: "Stay reaching for the stars the sky's too close". Solid Love ❤️"
WATCH IT HERE:
The EP is also set to featuring previously unreleased archive session tracks, including a BBC Radio 1 Live Session from 2002.
LISTEN TO IT HERE:
So Solid Crew is set to share two-decades of archival videos and more HD content via their Official YouTube Channel over the coming weeks.
A limited-edition vinyl of the EP is also due to drop in June.