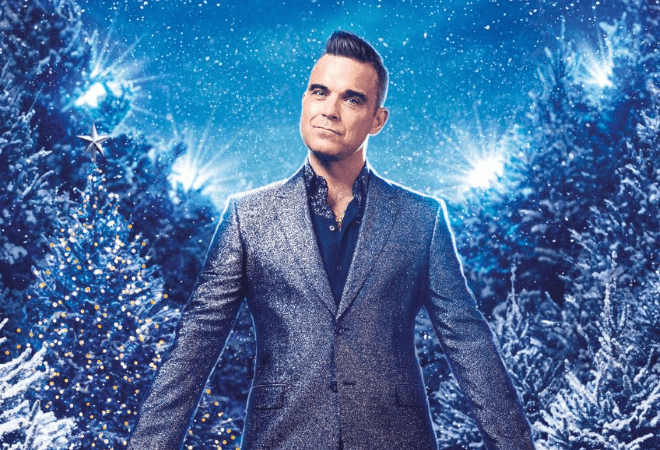 Many parts of the country have been experiencing very wintry conditions and when it's cold outside, there's nothing better to do than get wrapped up in a blanket and stick on some tunes to get you feeling all warm and fuzzy inside.
Here are some top-notch tunes to help you ride out the weather:
'Ice Ice Baby' – Vanilla Ice
Got a problem with feeling cold? Vanilla Ice will help you solve it! The Miami rapper's breakout single also became the first hip-hop track to reach No.1 on the Billboard Hot 100.
'Riders on the Storm' – The Doors
It is said that after recording his main vocals for track, frontman Jim Morrison whispered the lyrics over them to create an echo effect.
'California Dreamin'' – The Mamas & The Papas
The iconic hit was first penned in 1963 by Californian band member Michelle Phillips after experiencing the harsh snowy New York weather.
'Snowblind' – Black Sabbath
The track featured on the band's fourth album 'Vol.4' and was in fact a reference to the expensive cocaine habit they developed at the time.
'Snow (Hey Oh)' – Red Hot Chilli Peppers
The track featured on the US rockers ninth studio album 'Stadium Arcadium'. Released as a double album in 2006, it was also their last with guitarist John Frusciante before his second departure from the band.
'Coldest Winter' – Kanye West
Kanye samples Memories Fade by Tears for Fears for Coldest Winter, which featured on his fourth studio album '808s & Heartbreak'.
'Winter Winds' – Mumford & Sons
Let the mandolin play! The sentimental track was the second single to come from the folk quartet's debut album 'Sigh No More'.
'Angels' – Robbie Williams
Despite only ever reaching No.4, the classic 90s ballad spent 27 weeks in the UK chart and is by far Robbie's biggest-selling hit. And okay, okay…it's not technically a "wintry" track, but who doesn't love making angels in the snow?