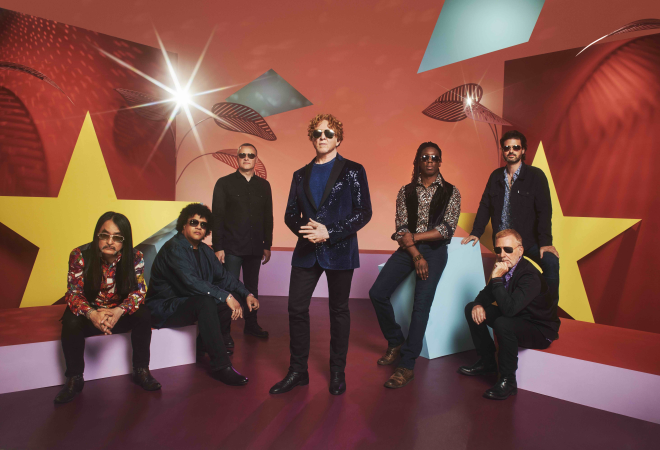 Simply Red have announced details of their brand new comeback album 'Blue Eyed Soul', due out on 08 November 2019.
The band has also shared the record's funky lead track 'Thinking of You', which is one of ten new songs set to feature on their first studio release in four years and 12th in their successful career to date.
LISTEN TO 'THINKING OF YOU' HERE:
'Blue Eyed Soul' is said to have been inspired by classic funk and soul artists such as Isaac Hayes, Curtis Mayfield, James Brown, Bobby 'Blue' Bland and Tower of Power.
The album was recorded as live with few overdubs at British Grove Studios in London. All ten tracks were penned by frontman Mick Hucknall and produced by the band's long-time collaborator Andy Wright.
Hucknall commented, "At this stage of my career, I could do one of those dark reflective albums looking back on my life and all that kind of stuff that people tend to do at a certain age. But I thought sod that! I wanted to make something punchy. I want to have a good time."
Simply Red have accumulated more than one billion hits on YouTube and sold over 60 million albums since forming over thirty years ago. The band will perform at BBC Radio 2 Hyde Park on 15 September ahead of their album release.
Tickets on sale now from Ticketmaster See Tickets
'Blue Eyed Soul' Tracklisting:
Thinking of You
Sweet Child
Complete Love
Take a Good Look
Ring That Bell
BadBootz
Don't Do Down
Riding on a Train
Chula
Tonight