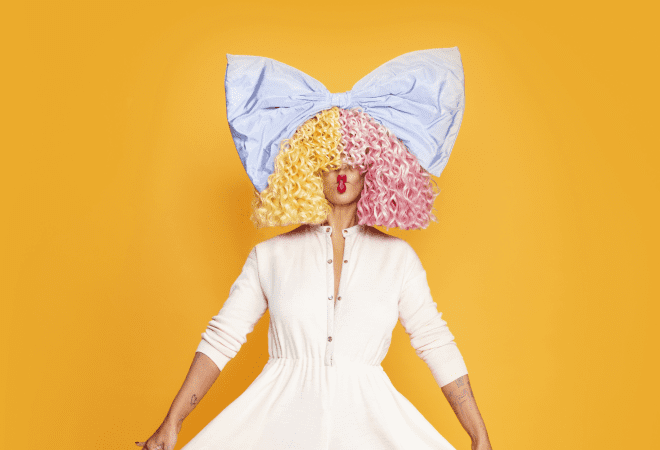 Sia has released brand new single 'Together', taken from her forthcoming album and motion picture 'Music'.
The track is one of 10 songs to come from the global superstar to feature in the film. 'Together' was penned by Sia alongside Jack Antonoff who also produced the number, with additional production by Jesse Shatkin.
The single marks the release of the 'Cheap Thrills' singer's new studio album, which pays tribute to 'Music' with songs inspired by the movie.
LISTEN TO 'TOGETHER' HERE:
The official music video for the single is set to give fan's a sneak preview at Sia's feature directorial debut. The film stars Kate Hudson, Leslie Odom Jr. and Maddie Ziegler – the young dancer who you may recognise from Sia's 'Chandelier' and 'Elastic Heart' music videos – and explores two of the artist's favourite themes; finding your voice and what it means to create family. The screenplay for 'Music' was written by Sia and Dallas Clayton and is based on a short story she penned back in 2007.
The multi-platinum selling Australian pop sensation has had an impressive music career to date. In addition to topping the charts as a solo artist, she has also written global hits for the likes of Rihanna, Adele and Beyoncé. Her performance art inspired avant-garde live shows have earned her critical acclaim as well as cemented her status as one of the most creative and forward thinking artists in the world.
'Music' is expected to premiere later this year, however details have yet to be confirmed on when Sia's new album will be released.
Photo Credit: Tonya Brewer