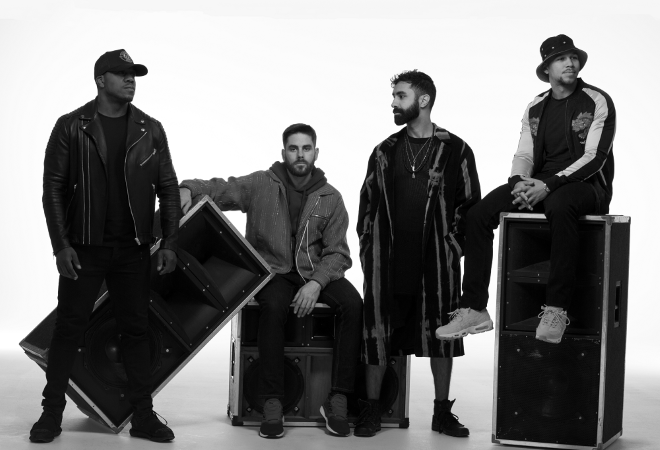 Rudimental are paying homage to their dance and club musical roots with the release of new EP 'Distinction', comprising of four high-energy collaborative tracks.
The English drum and bass aficionados have already shared singles 'Sitigawana' with Brooklyn house & techno innovators The Martinez Brothers ft. Faith Mussa and 'Mean So Much' with UKG maestro Preditah ft. MORGAN. The EP also includes further collaborations with the likes of vocalist on the rise Caitlyn Scarlett and Elderbrook, who also featured on Camelphat's Grammy-nominated dance single 'Cola'.
LISTEN TO THE FULL EP HERE:
Rudimental 'Distinction' EP Tracklisting:
Rudimental & The Martinez Brothers – 'Sitigawana' ft. Faith Mussa
Rudimental & Preditah – 'Mean That Much' ft. MORGAN
Rudimental & Elderbrook – 'Something About You'
Rudimental – 'Ghost' ft. Caitlyn Scarlett
FIVE FAST BAND FACTS:
Rudimental's first single 'Feel The Love' featuring John Newman went to No.1 on the UK charts.

It track was also the first ever UK chart-topper for their label Asylum Records in its 40-year existence.

Band members Piers Agget and Kesi Dryden both graduated from Leeds Metropolitan University in 2008 with a BSC (Hons) in Creative Music and Sound Technology.

The electronic music quartet don't like appearing in their own music videos.

They are proud Hackneyites and feature Dalston's famous Peace Mural on the artwork of their debut album 'Home'.