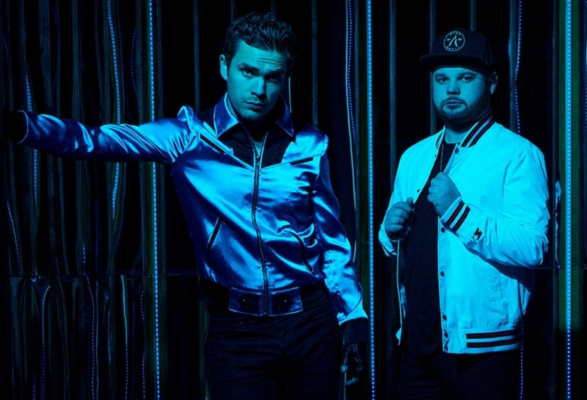 Royal Blood have unleashed brand new single 'Typhoons', the title track from their forthcoming album, due out on 30 April 2021.
The Brighton rock duo produced the majority of the record themselves with Queens Of The Stone Age frontman Josh Homme lending his production skills to track 'Boilermaker' and Paul Epworth handling the production of 'Who Needs Friends'.
Revealing the track on their social media they posted, "This song was one those special moments where the process didn't resemble writing whatsoever. More like being tethered to the earth, receiving holy lightning. Look after each other and crank this until you see smoke."
LISTEN TO 'TYPHOONS' HERE:
The album will be the official follow-up to 2017s 'How Did We Get So Dark?'.
The single follows singer and bassist Mike Kerr and drummer Ben Thatcher's anthemic 'Trouble's Coming', which was released back in 2020.
Royal Blood have confirmed a slot at the top of the bill for the This Is Tomorrow Festival at Exhibition Park, Newcastle on 28 May 2021, tickets on sale now from here
They have also announced that they are currently making plans to head out on tour in 2022.
'Typhoons' Full Album Tracklist:
Troubles Coming
Oblivion
Typhoons
Who Needs Friends
Million & One
Limbo
Either You Want It
Boilermaker
Mad Visions
Hold On
All We Have Is Now
Photo Credit: Royal Blood Twitter / Mads Perch