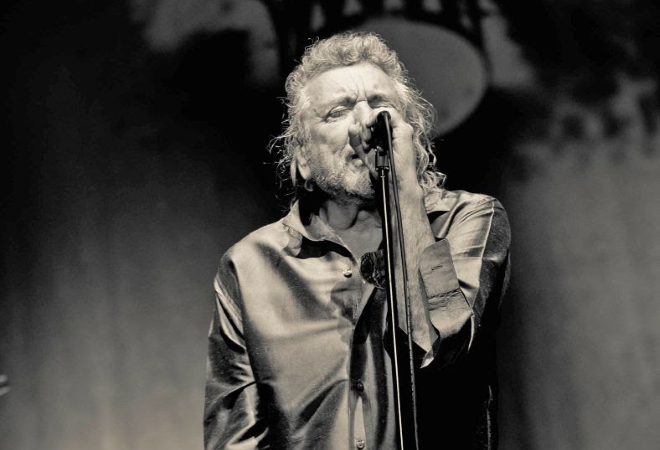 Robert Plant has announced his 'Digging Deep' anthology as well as launched the first episode of his acclaimed podcast series 'Digging Deep With Robert Plant'.
'Digging Deep' will showcase landmark tracks from each of the 8x Grammy Award-winner's 11 solo albums, including various songs featured on his podcast. The new compilation will also feature three unreleased tunes, including 'Nothing Takes the Place of You', penned by Toussaint McCall and recorded for the 2013 film Winter in the Blood, 'Charlie Patton Highway (Turn It Up – Part 1)', which appears on the upcoming LP Band of Joy Volume 2, and Patty Griffin duet on a version of Charlie Feathers' rockabilly hit 'Too Much Alike'.
The third season of Plant's popular podcast was recorded in early 2020 with BBC 6 Music's Matt Everitt before a live audience at London's Rough Trade East and will premiere five brand new episodes every week.
LISTEN HERE:
'Digging Deep' is due out on 02 October 2020.
Check out the full tracklisting below:
CD1
Rainbow
Hurting Kind
Shine It All Around
Ship of Fools
Nothing Takes the Place of You *
Darkness, Darkness
Heaven Knows
In the Mood
Charlie Patton Highway (Turn It Up – Part 1) *
New World
Like I've Never Been Gone
I Believe
Dance with You Tonight
Satan Your Kingdom Must Come Down
Great Spirit (Acoustic)
CD2
Angel Dance
Takamba
Anniversary
Wreckless Love
White Clean & Neat
Silver Rider
Fat Lip
29 Palms
Last Time I Saw Her
Embrace Another Fall
Too Much Alike (Feat. Patty Griffin) *
Big Log
Falling in Love Again
Memory Song (Hello Hello)
Promised Land
*Previously Unreleased
Imaged Credit: Frank Melfi