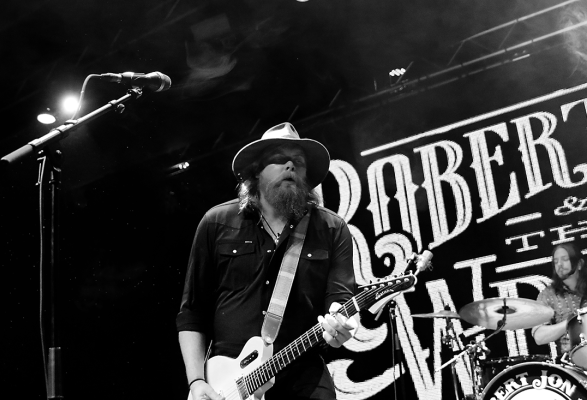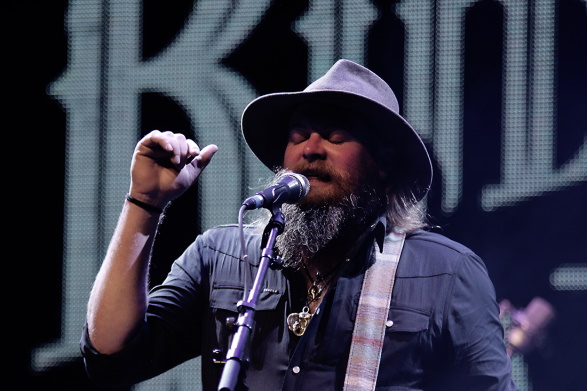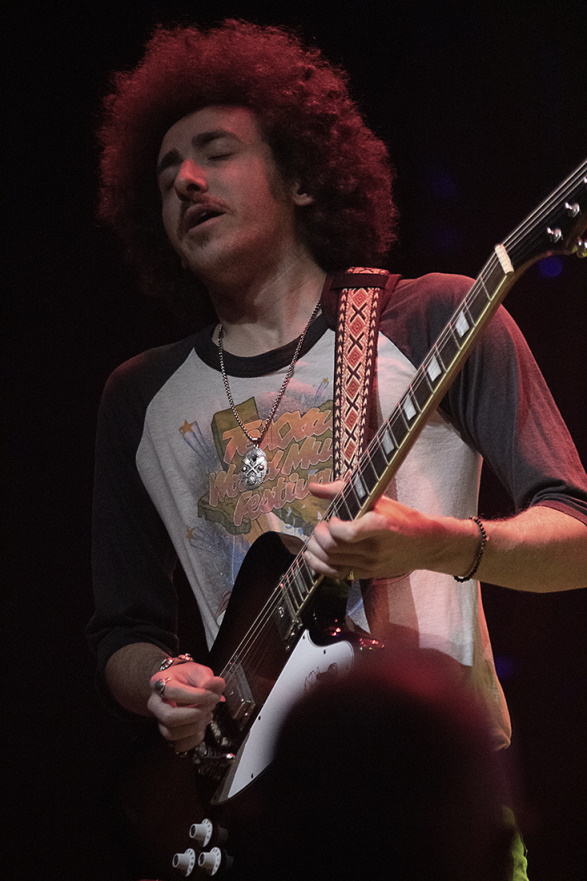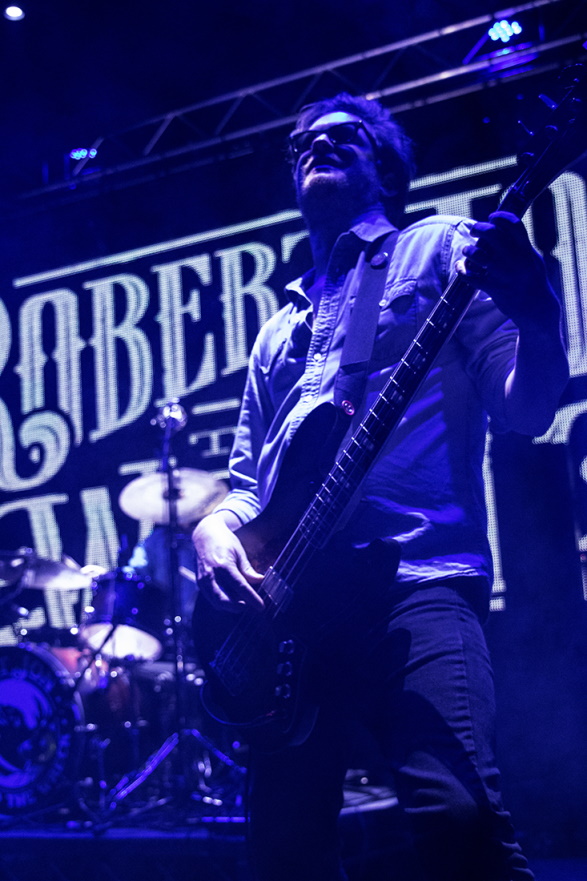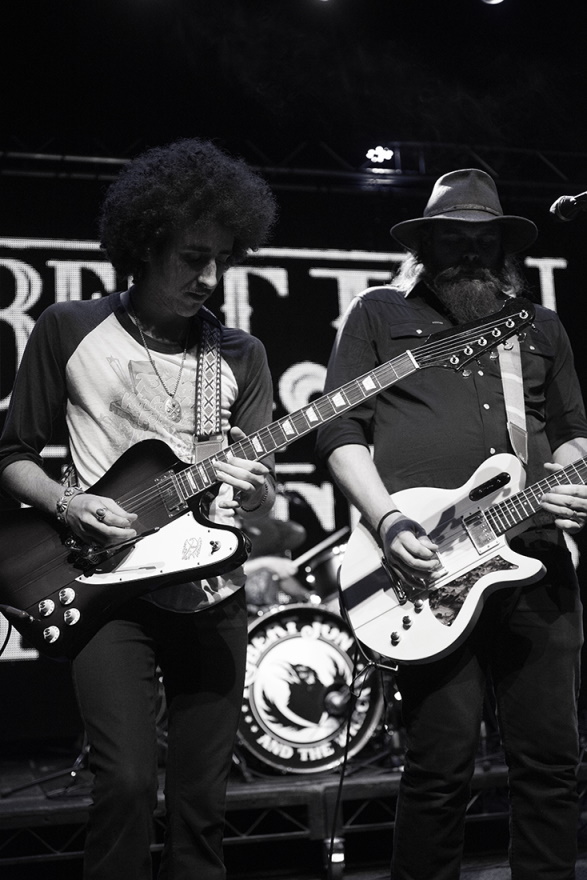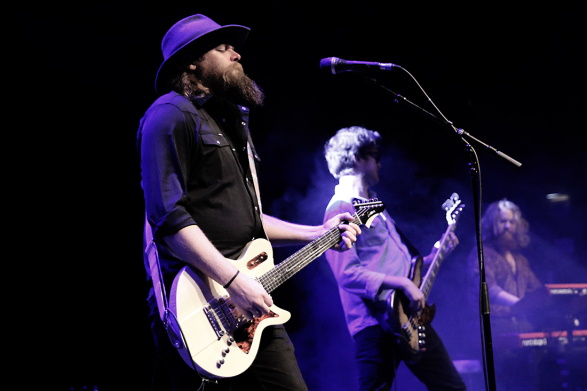 Despite that straight from the off there were obviously technical problems, with apparently Robert Jon's pedal board playing up, we weren't surprised that this didn't stop this excellent band. And it wasn't long before they have warmed the crowd with their Allman, blues style rock, with Robert Jon's vocals suiting the way he looks, a little gruff, but with a little soul.
Starting with the very catchy 'Do You Remember', in which straight away showcasing guitarist Henry James' extraordinary skills, with the sizeable crowd showing their obvious appreciation. Robert Jon may not be a flashy frontman, but with talent like his and his brilliant band you don't need to be. They kept the crowd transfixed with songs like the gospel sounding 'Shine A Light On Me Brother', and the faster 'Waiting For Your Man', again with a stupendous guitar solo by James. But it wasn't just the guitar work that was the star, it was the band as a hole, who have been touring almost non-stop, and it shows. The obvious connection between these musicians is unmistakeable, and you can see it in their faces when they start to trade off against each other. Not trying to outdo one another but admiring the skill. One personal high point was the song 'Gold', which I absolutely love, about a man being wronged by his lady and her wanting to make up, but he is having none of it. Brilliant tune.
Sadly, we had the final number, an epic and I mean epic version of 'Last Light On The Highway'. The people around me obviously didn't want it to end, and then that was it. Yet another cracking night of class music played by very talented individuals that can come together to enrich people's lives and make them forget any problems. Hats off to Robert Jon and his band.
Photos by Geoff Griffe
Review by Jenny Griffe