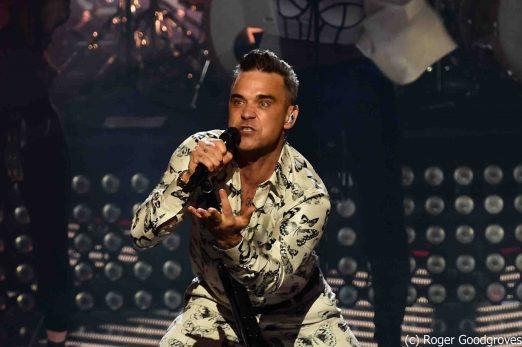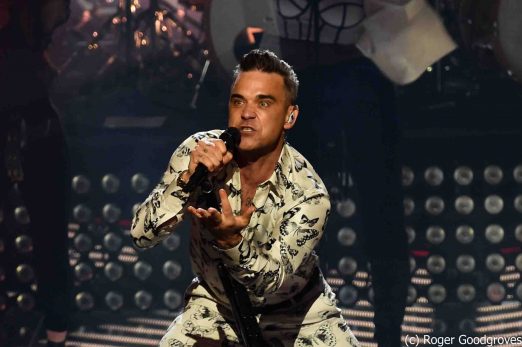 The incredible Robbie Williams releases his brand new studio album "Heavy Entertainment Show" on Columbia Records on November 4 and put on a startling show at last night's gig as part of The Apple Music Festival.
Robbie showed he'd lost none of his stamina or masterful showmanship at The Roundhouse gig. A hit filled set pleased the avid audience along with celebrity guests watching on including Ellie Goulding.
Robbie courted controversy yet again with an early demonstration of his tiger motif underwear!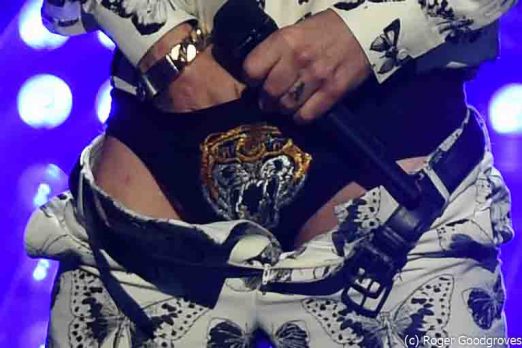 A trailer for the new album was today yesterday on ITV during the X-Factor ad break. The 40 second clip features the title track from the album, 'Heavy Entertainment Show' and is available to view below.
Robbie's new album, his first to be released through Sony Music, follows a string of 11 UK chart-topping albums, a tally only matched by Elvis Presley. Robbie's last solo No. 1 album "Swings Both Ways" was also the 1000th album to reach the top of the UK charts.
Robbie said of the album, "I was musing over the phrase 'light entertainment' – all the huge TV shows from when I was a kid, 30 million people watching them, this huge shared experience of these moments called light entertainment. Sometimes it can be leveled at people in a bad way, but for me that's heavy entertainment. That's what I'm hoping to do with this album – to have a shared experience with millions of people through the medium of light entertainment…but on steroids."
A 16 track deluxe version of the album will also be available featuring a DVD of exclusive behind the scenes content, along with four extra tracks.
Watch the trailer for the album…