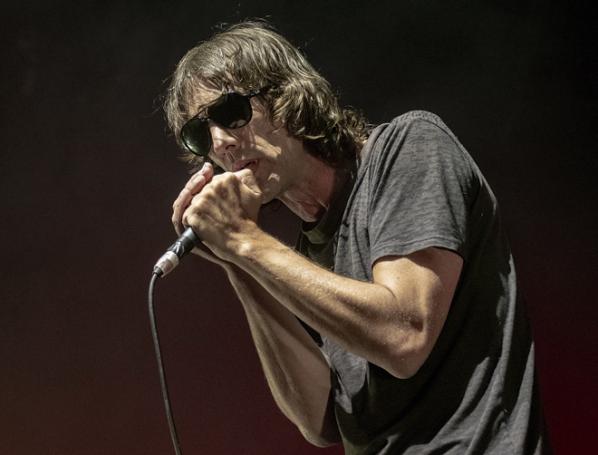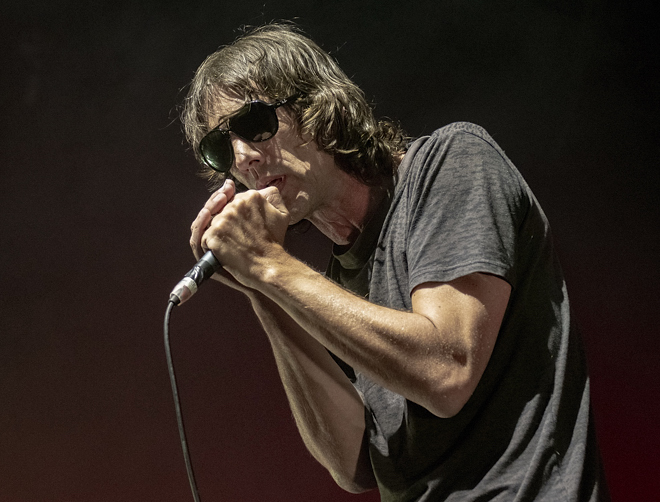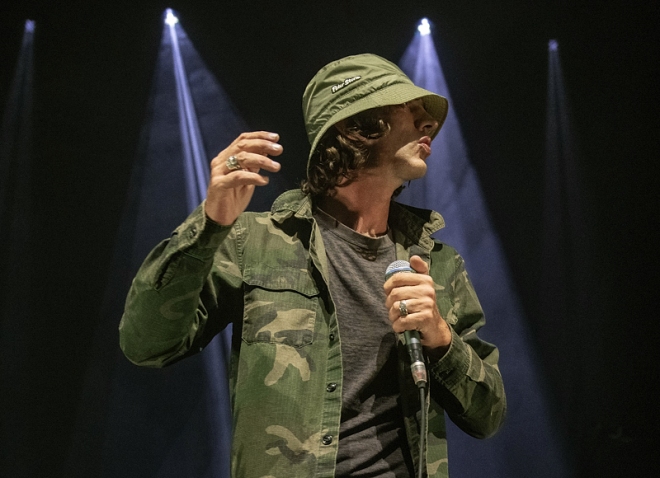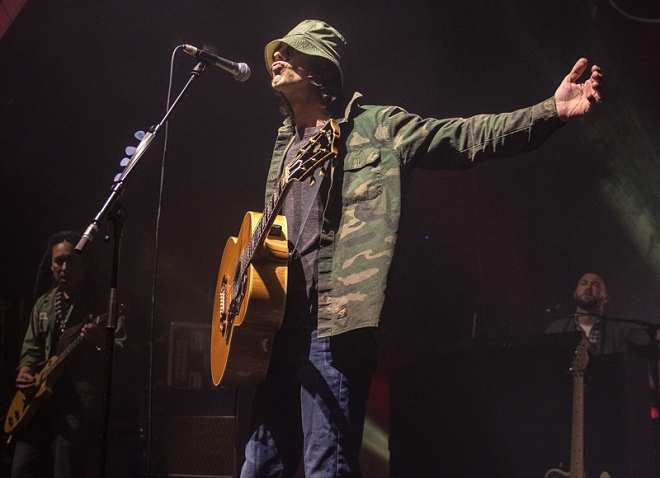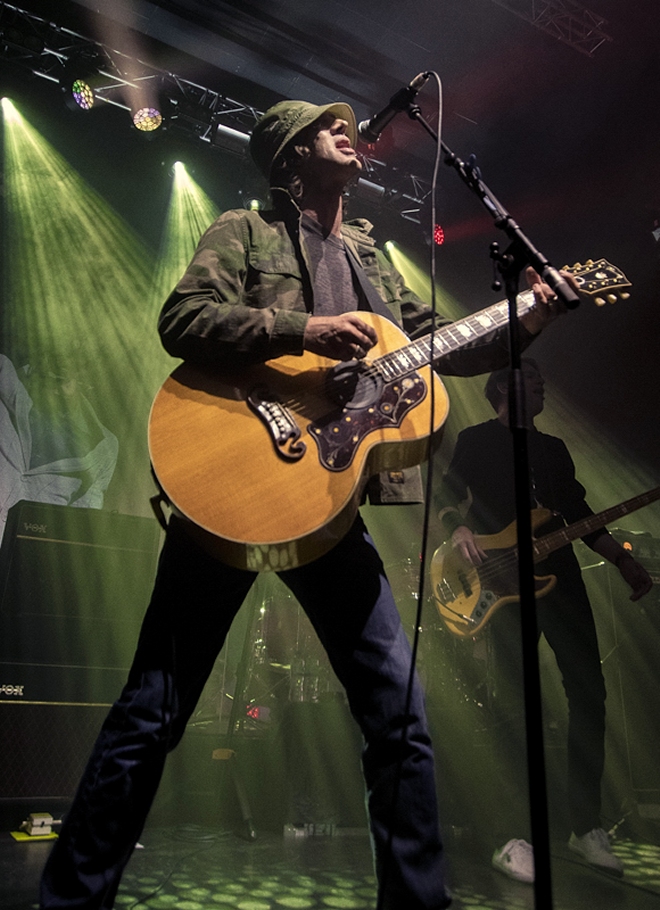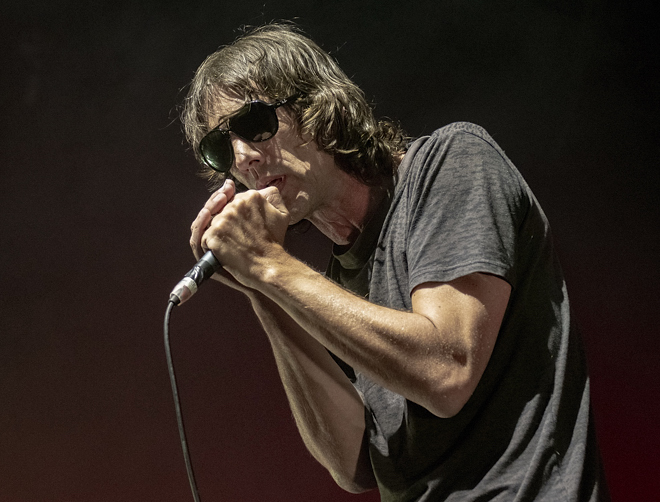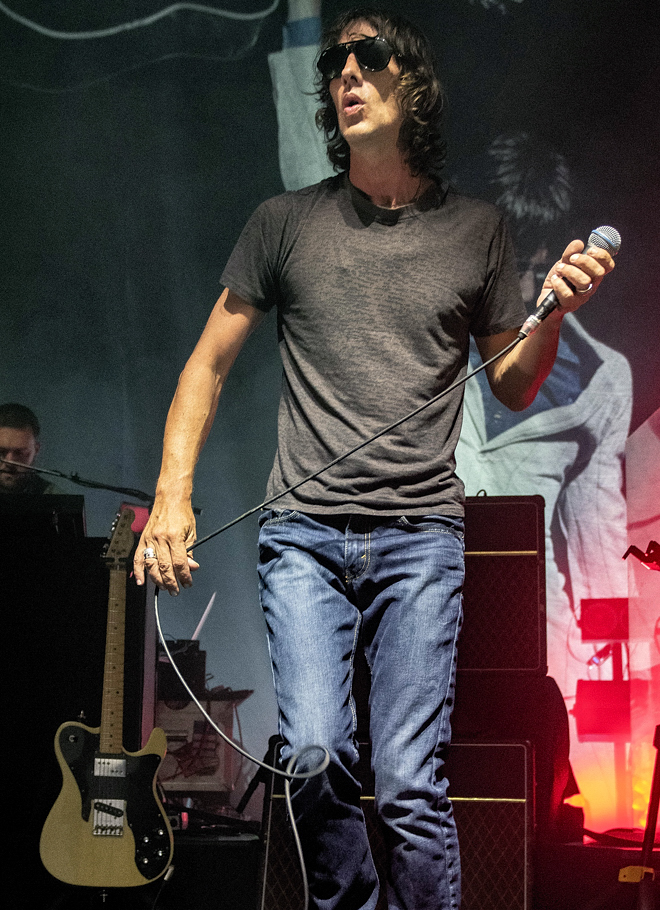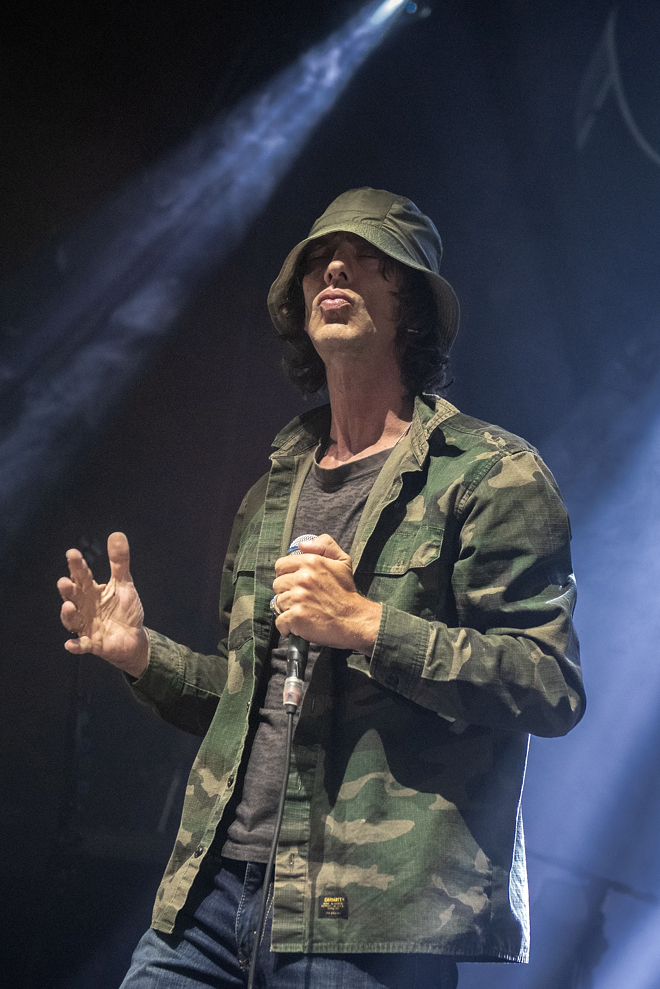 With Richard Ashcroft's third visit to the region in twenty four months (two in Newcastle and one in Middlesbrough) we really are being spoiled, particularly as the former Verve frontman is in stunning form.
Sporting a camouflage shirt and a Peter Storm bucket hat Ashcroft swaggered onto the Academy stage to a hero's welcome, looking indistinguishable from the guy barging his way down the pavement in the 'Bittersweet Symphony' video over twenty years ago.
Geeing up the sell-out crowd, he opened with 'Out of My Body' from 2016's 'These People', stalking the stage with attitude and passion. Such is the quality of Ashcroft's catalogue, that 'Sonnet', a song many artists would be holding back until late in the set, was performed next, the singer playing guitar as the crowd accompanied him.
Ashcroft may have been in front of a large backdrop of his latest 'Natural Rebel' album artwork, but surprisingly, he performed few songs from the release. Happily though, two of the strongest tracks 'Surprised by the Joy' and 'That's How Strong' both made the cut and both held their own against strong opposition.
After 'Weeping Willow' a stranger approached as I checked through some images on my camera before crouching as he hyper-ventilated seemingly out of pure joy. Recovering his second wind, he rejoined the fray but it was an example of how Ashcroft's songs succeed in bringing out strong emotions in his listeners.
Ashcroft gives the impression he can knock out anthemic songs at will and the crowd were in full voice throughout the evening, participating at every opportunity. Verve songs including 'Velvet Morning' and 'Space and Time' sounded as fresh as they did in 1997 and were greeted as old friends, and elsewhere Ashcroft picked wisely from his solo output.
'Break The Night with Colour' had the crowd accompanying him as he sang "If you meet me on the way / Hesitating / That is just because I know which way I will choose" and later in the set 'Song For the Lovers' was magnificent, with Ashcroft demonstrating what a mighty vocalist he is.
'Lucky Man' was delivered to a rapturous audience, who bellowed out the lyrics as a myriad mobile phone screens captured the scene for posterity
There was still more Verve to come as Ashcroft performed an acoustic 'The Drugs Don't Work', the emotion of each song somehow surpassing that of the previous one. The evening ended in barnstorming fashion with a rampant 'Bittersweet Symphony' and the crowd finally drained.
It's less than three months before Ashcroft returns to Newcastle where he headlines the third night of the Wasteland Festival right on the banks of the Tyne. What a night that promises to be!
Review & Photos by David Dunn