Reviews
The home for all our fan reviews. We regularly send our team out to review a local gig and listen to new music albums so we can present our very honest reviews here.
Tuesday 4 December 2018 - 8:20 am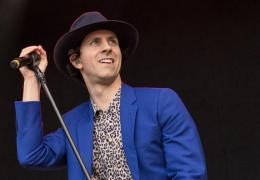 It was a very different Paul Smith on stage at Eaglescliffe's Waiting Room…..
Monday 3 December 2018 - 2:06 pm
Wednesday 28 November 2018 - 10:01 am
Friday 23 November 2018 - 8:20 am
Thursday 22 November 2018 - 8:20 am
Wednesday 21 November 2018 - 8:20 am
Tuesday 20 November 2018 - 8:20 am
Monday 19 November 2018 - 8:20 am
Friday 16 November 2018 - 9:00 am
Thursday 15 November 2018 - 8:20 am