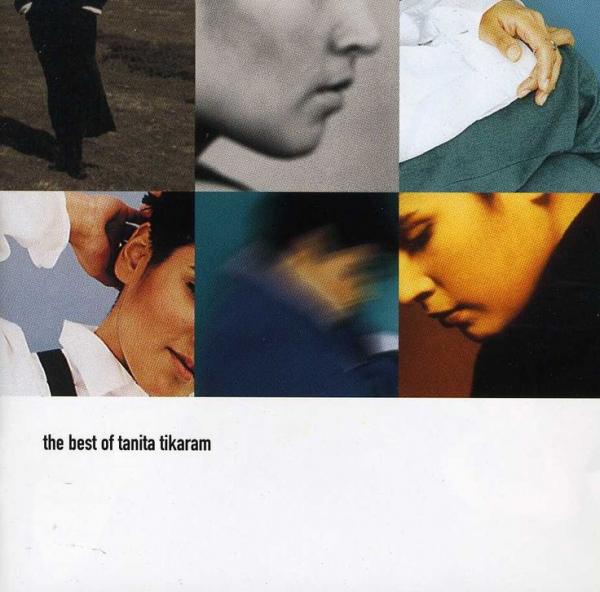 I worked out on the way to the show tonight that its 29 years since I last saw Tanita Tikaram play live. Back then she was performing some of her first ever shows, enjoying the success of debut album 'Ancient Heart' and surfing a wave of new young and exciting folk talent emerging in the late eighties. A further three albums over the next four years saw her quickly mature as a songwriter, arranger and vocalist but her public perception, that of an overtly bookish sixth former writing typically teenage prose, failed to evolve with her. Consequently, her success in sales never returned to the heights of 1988, the hit singles dried up and by the late nineties, you'd be forgiven for thinking she was winding her music career down.
Actually, she's developed her music with an artisan's ear for detail over the past three decades, albeit rather under the radar. She may not have been prolific but, like her key early influence Leonard Cohen, Tanita has always kept the quality high. At this stage, to look at her catalogue with that debut album as the classic work is almost like saying The Beatles hit their peak with 'Love Me Do'. This is clearly evident tonight when her famous 'Good Tradition' arrives two-thirds into the set. You couldn't say her biggest hit single had a flat response as there are certainly pockets of dancing in this theatrical seated hall, yet it is far from the euphoric highlight of the evening you might expect. Far more celebratory, ecstatic and indeed groovy is 'The Way You Move' from her most recent album. Tikaram's songwriting has evolved to a far deeper and classier place than you'll find on that debut record. These days the body of work is that of a seasoned cross-genre writer taking in Blues, Jazz, Folk-Rock and Pop. I've argued with anyone I can corner for the past few years that 'Heavy Pressure' (not played tonight sadly) from the 2012 album 'Can't Go Back' is one of the greatest UK Dance tracks of the last decade. And I stand by that, check it out. At tonight's gig it really is the dexterous evolution of her music that stays with you, so much that it's only really 'Twist In My Sobriety' from 1988 that still holds up, mainly because it no longer meanders but shuffles with a gentle sprinkle of funk, I love the way it moves now.
The seven-piece band are directed by the violinist Helen O'Hara, whose grinding rhythm is a highlight on 'I Don't Wanna Lose At Love'. Her authority seems to lighten Tanita's load, allowing the singer to appear far more relaxed and assured on stage than I remember from the past. The between song chat is light, self deprecating and funny. She muses on the search for a perfect love and soul mate, getting a huge laugh for her conclusion that "you finally meet them and realise you're saddled with them forever". And claiming that she could never be as wild as the Jazz singer Anita O' Day before playing piano with hints of Be-Bop flourishes for 'Closer To The People' is both modest and charming. You would never have dreamt that uptight student ushered into the spotlight all those years ago could ever be loose enough to put together a night like this, where her intent to play "a bit of a Friday night mish-mosh" is met head on with conviction. In fact the night ends with the audience standing on a loud ovation as a sure-footed cover of Fleetwood Mac's 'Say You Love Me' and a beefed up take on Tanita's own 'Rock 'N' Roll' are joyously played.
Friends are invited along to the party too. The illustrator and author of children's books James Mayhew creates live paintings on stage to illustrate 'Cathedral Song' and 'Glass Love Train'. Later the Jazz vocalist Ian Shaw accompanies Tanita on the uplifting 'Everyday Is New'. But as enjoyable as these additions are, there's more than enough substance in this lady to carry a show like this alone. I'd love it if she pushed this forward for if I were to offer one word of disappointment it's that she's not doing more of the same. Tanita Tikaram has numerous albums that are ripe for rediscovery and an assuredness on the live stage that could bring them all a lot closer to a lot more people. That's something I believe deserves to happen.
Review by: Danny Neill