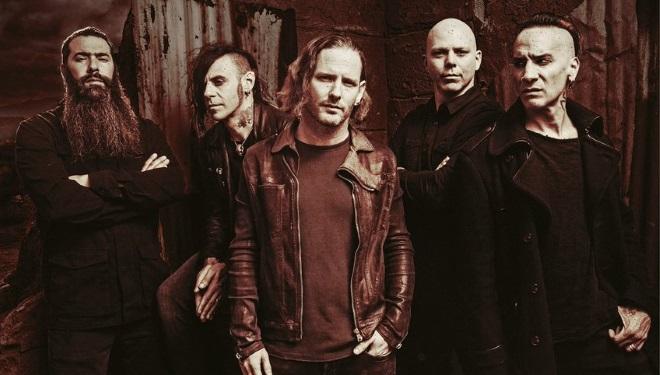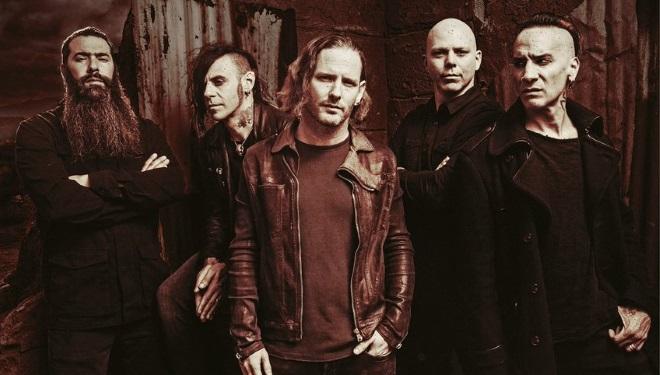 I wonder who Corey Taylor is referring to when he screams that there are "too many f*%cking bands who want to suck all the fun out of rock 'n' roll"? Maybe he's concerned the suggestion that Stone Sour are going Prog on recent albums 'House Of Gold And Bones Part 1' and 'Part 2' might stick? They certainly proved that this grungey, hard rock act can develop musical ideas across whole albums but as he introduces new single 'Rose Red Violent Blue (This Song Is Dumb And So Am I)' – ill-advisedly elongated and prog-like lengthy title there – the cheap thrills are in a plentiful supply. This crowd are here to ROCK! They're here to jump and they're here to mosh; Stone Sour are not a band about to pour cold water on that fun.
Tonight has been brilliant for old school Heavy Metal kids lining up alongside the tattooed and pierced 21st century tribe. Openers The Pretty Reckless are rather a throwback to the days of Joan Jett. Lead singer Taylor Momsen is the classic 80s style blonde bombshell rocker and as a former actor and model, it's no surprise she can command the stage so well. Here's a band that has been on the brink of massive acclaim for a little while now.
There's a sweet pop edge to their tunes that should soon propel them above and beyond the support act status they've been occupying. Earlier this year, it was the Pretty Reckless playing before what tragically transpired to be the final Soundgarden shows. It's the depth in this bands music that really stands out here, so much so that guitarist Ben Phillips sucks up an unexpected amount of the attention with his dexterous fretwork. Here's why I firmly believe this four-piece could still be well on the way up; because underneath the easy pop sheen is a foundation that references the blues, alt-rock and garage band flourishes that were the very same ingredients that brought heavy metal into being. The Pretty Reckless are growing out of firm, deep roots.
Stone Sour are not anywhere near as retro as their support. This band are the epitome of a US act that grew out of the post-grunge era. Metal may have lost some of its glitz and hairspray in the early nineties but here's a band who in the post millennia have brought back the indoor fireworks, the lights, the un-self-conscious stagecraft and crucially they bring the noise. Above all, though they have Corey Taylor. Here's a front man born out of the Freddie Mercury school of lead vocalists. Less than two songs in and he's already taking protracted stops between the music to whip the audience into a united state of worship; soaking up the crowd chanting his name while switching expression between the demure "who me?" to the assured "bring it on!" Periodically he'll run on stage with the look of a kid who had it away with the key to the candy store stock room and fires a giant ticker tape gun over the crowd. All that is just the glitter that coats the fun, however, the main detail here is that when Corey sings he nails it and it's hard to think of a Metal vocalist in 2017 who could credibly rival him. So much so that when Taylor boldly claims that our love of music brings us all together in belonging to his family, the whole of this sold out Brixton Academy raises their hands in approval.
Review By: Danny Neill