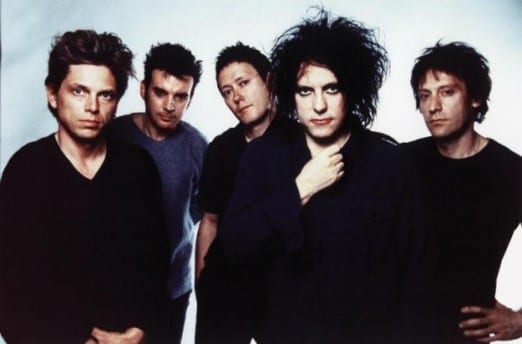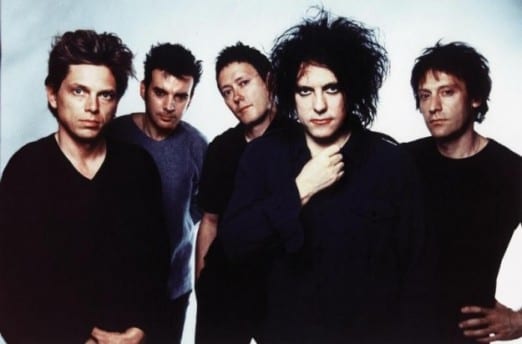 "It kind of feels better playing that on a Friday". Robert Smith shares that thought with us following a version of 'Friday I'm In Love' that both reaches and captures three minutes of pop perfection not commonly attributed to a band like this. That's during a third return to the stage on a night that The Cure hit three hours of playing time and push nearly every button this devoted audience could wish for. You wonder if Smith's sensory awareness extends to tonight's venue. For all its history as a music venue (and a walk up Wembley Way these days does have a touch of the cultural history walk about it, peppered as it is with video panels and poster art celebrating the acts that have played here and the neighbouring stadium over the last 50 years) this arena remains a cold, unremarkable shell of a venue, lacking as it does any architectural warmth on the inside.
Wembley has always been a concrete carbuncle of Eastern European minimalist, industrial drudgery. I've been to many a great gig here over the years but have often felt the place didn't lend itself to music as well as it should. Tonight however, the venue really could not have been better. The signature sound of The Cure finds a home with this receptacle. That template is defined not just by the weariness of the Robert Smith vocal; it is also the sonic landscape that emerged in the late 70s from the creatives who found inspiration in the bleak expanses of Berlin era Bowie and the sonic art attacks engaged by the likes of Throbbing Gristle and Joy Division. The Cure sprinkled some Goth fairy dust all over this and failed to smother Robert Smith's gift for a Pop hook; In doing so they became the dark alternative champions for the 1980s. Arguably only the Smiths and Depeche Mode were their credible UK competitors but, as is put to me by an enthusiastic audience member tonight, that with an original look, a ground breaking sound, a tribal scene and an iconic leader, it was really only the Cure who had it all.
Tonight's the proof of all that. It's a celebration and an appreciation on a large scale of everything The Cure have aspired to and realised musically for four decades. They're going deep into the catalogue too in what turns out to be a marathon 31 song set. The tracks in the third call back to the stage alone would flatten most bands into submission. It's really hard to deny the genius of tracks like 'The Walk', 'Boys Don't Cry', 'Close To Me', 'Why Can't I Be You' and 'Killing An Arab', especially when they 're thrown at you in quick succession this far into a set that has already satisfied the expectations of a sold-out to capacity arena crowd. And let's not ignore that they did all this without even turning to the song 'Love Cats'; what band could have a song like that in their back catalogue left out of the set and it doesn't even matter?
Still, it's the end of the second encore that's going to live long in the memory for me. As the irresistible echoey groove and throb of the bass on 'A Forest' bounces off the hollow walls in this ancient vessel, perfect symmetry in situation and sound is realised and The Cure are secure in the deliverance of a definitive gig to a devoted audience, worshipping every opaque, wintry bar of perfectly executed Post Punk music.
Review by: Danny Neill