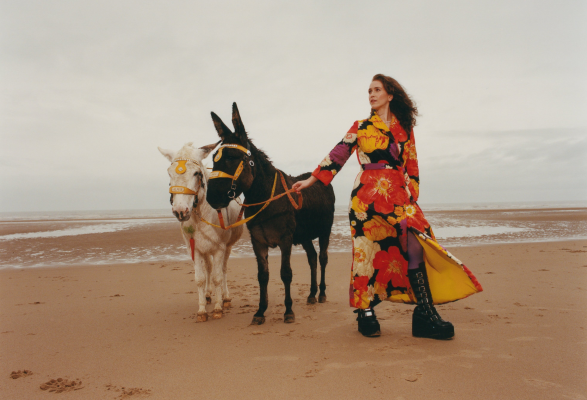 Rae Morris has shared details of upcoming third studio album 'Rachel@Fairyland', due out on 08 July 2022.
The announcement was accompanied by new track 'Running Shoes'. The song is the follow-up to her first single since 2018 'No Woman Is An Island', which dropped in late February.
LISTEN TO 'RUNNING SHOES' HERE:
The new album is both a homecoming and a rebirth for the Blackpool-born artist, written and recorded after parting ways with her label of eight years, and prior to signing with RCA. It is the sound of Rae Morris freely exploring her artistry for the first time since being discovered in her mid-teens.
'Rachel@Fairyland' was written and recorded at home in North London with her partner Fryars alongside close friend Sean O'Hagan of The High Llamas and Stereolab, with mixing by engineer Shawn Everett in his LA studio. "We knew we wanted the record to sound like an old film, and he was the only man for the job."
Rae Morris has lined-up a string of festival appearances for this summer including Boardmasters Festival and All Points East.
Tickets on sale now from Ticketmaster AXS See Tickets
Rae Morris 'Rachel@Fairyland' Full Album Tracklisting:
No Woman Is An Island
Better Man
Low Brow
Spitting From The Top
Morning Isn't Morning
Go Dancing (ft. Fryars)
Skyscraper Love
Running Shoes
A Table For Two
The Carrot
In The Wild
Image Credit: PRESS