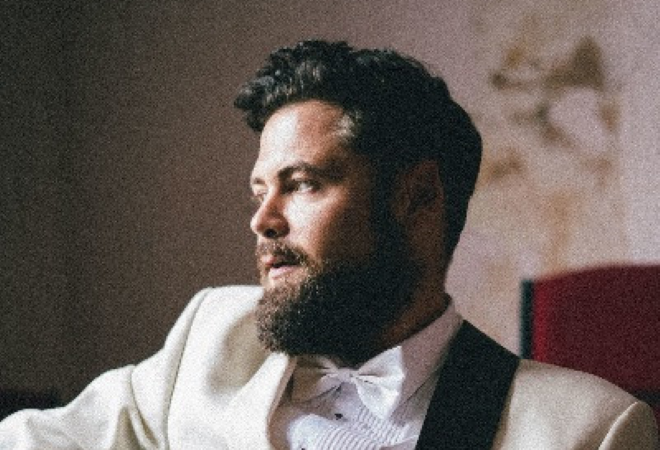 Passenger has shared new track 'Suzanne', lifted from his forthcoming brand new album 'Songs For The Drunk And Broken Hearted', due out on 08 January 2021.
The track's accompanying music video picks up where the official visuals for 'A Song for the Drunk and Broken Hearted' left off, with the focus moving away from the sad clown band to a heartbroken patron named 'Suzanne'.
Platinum selling singer-songwriter AKA Mike Rosenberg explains, "This song tells the tale of an older lady, drinking alone in a bar and thinking back to a time when she was youthful and beautiful and had her whole life ahead of her . I think its a subject that I keep on returning to in my songs – The fleeting nature of youth and the inevitable passing of time. Suzanne had it all in front of her and wasted it and now sits longing for something that can never happen again."
WATCH THE VIDEO HERE:
Passenger recently announced an intimate evening from London's iconic Royal Albert Hall for an exclusive performance film to celebrate the album's release – the event will be broadcast on 10 January 2021.
For priority access to tickets, pre-order the album from the official webstore here.
The multi-award winning artist skyrocketed from busking to global success following the huge success of his single 'Let Her Go', which reached the top spot in 19 countries as well as clocked up close to three billion plays on YouTube. He has since released an impressive string of hits, including 2016's 'Young As The Morning, Old As The Sea', which topped the charts in the UK and beyond.
Passenger new + rescheduled shows confirmed for 2021,
Belfast Ulster Hall, 26 Aug
Dublin Vicar Street, 27
Edinburgh Usher Hall, 30
Glasgow Barrowland, 31
Manchester O2 Apollo, 02 Sept
Nottingham Rock City, 04
Brighton TBC, 05
Bristol O2 Academy, 07
London O2 Academy Brixton, 08
Tickets on sale now from Gigantic Ticketmaster Ticketweb See Tickets (Original tickets remain valid)
'Songs For The Drunk And Broken Hearted' Full Album Tracklisting:
Sword from the Stone
Tip of My Tongue
What You're Waiting For
The Way That I Love You
Remember to Forget
Sandstorm
A Song for the Drunk and Broken Hearted
Suzanne
Nothing Aches Like a Broken Heart
London in the Spring
London in the Spring (Acoustic)
Nothing Aches Like A Broken Heart (Acoustic)
Suzanne (Acoustic)
A Song for the Drunk and Broken Hearted (Acoustic)
Sandstorm (Acoustic)
Remember to Forget (Acoustic)
The Way That I Love You (Acoustic)
What You're Waiting For (Acoustic)
Tip of My Tongue (Acoustic)
Sword from the Stone (Acoustic)
Photo Credit: Zakary Walters