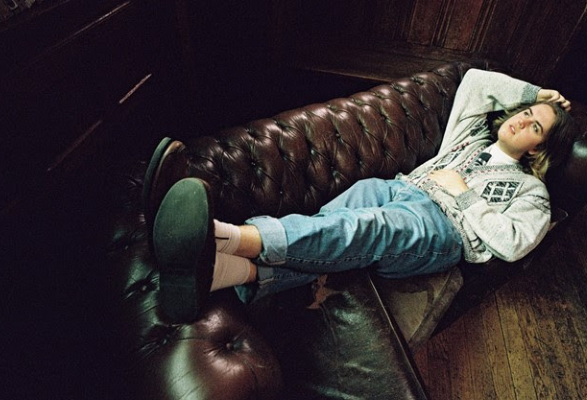 Oscar Lang has shared new single 'Are You Happy', lifted from his upcoming debut album 'Chew The Scenery', due out on 16 July 2021.
The full-length follows the release of three EPs in 2020 alone and will feature previous single 'Stuck'.
The London-based artist, multi-instrumentalist and producer commented on the new track saying, "I wrote this tune about a mate that was having a really hard time and I wanted to let them know that I was there for them. I think it's important to reach out to friends and family when they're not doing great. It can be hard though, trying not to be too overbearing but I feel like this song is a great way of telling someone that you care about them."
LISTEN TO 'ARE YOU HAPPY?' HERE:
Lang has also confirmed that he'll be hitting the road on tour later this year in addition to a series of scheduled festival appearances.
2021 Tour Dates:
Leicester 110 Above Festival, 14 Aug
Bristol Dot To Dot Festival, 25 Sept
Nottingham Dot To Dot Festival, 26
Manchester The Deaf Institute, 19 Oct
Liverpool Jacaranda Records, 20
Sheffield Yellow Arch Studios, 21
Leicester Firebug, 25
Brighton Komedia, 26
Tunbridge Wells The Forum, 27
London The Camden Assembly, 28
Birmingham Sonic Wave Festival, 11 Dec
Tickets on sale now and Friday (21 May) at 9am from Gigantic Ticketmaster Ticketweb See Tickets
Support will come from fellow rising star Molly Payton.
Oscar Lang 'Chew The Scenery' Full Album Tracklisting:
Our Feature Presentation
21st Century Hobby
I Could Swear
Stuck
Yeah!
Headphones
Write Me A Letter
Intermission
Are You Happy
Quarter Past Nine
Take Time Out
Final Call
Thank You
Photo Credit: Jordan Curtis Hughes