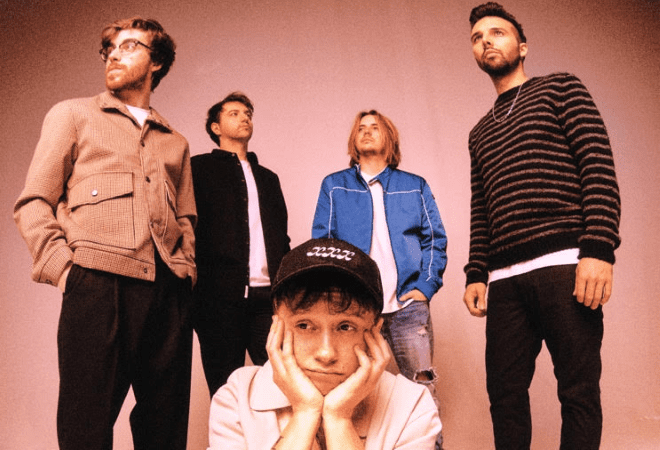 Nothing But Thieves have shared brand new Mike Crossey produced single 'Is Everybody Going Crazy?'.
The track is the first new music to come from the band since dropping their 2018 EP 'What Did You Think When You Made Me This Way' and 2017 acclaimed album 'Broken Machine', which charted at No.2 on the UK album chart.
The Southend five-piece premiered the track on Annie Mac's Hottest Record in the World on BBC Radio1.
LISTEN TO IT HERE:
The band commented, "There is a quiet sadness about the verses. The character in the song doesn't understand the world around themselves or relate to the people in it. What they once thought were the principles or morals they were meant to follow no longer seem to apply. Others seem to revel in the lunacy. In a place like that, it makes you realise that you need something to hang onto, like an anchor. There are a few elements of escapism throughout the song, whether it is through another person, stealing a moment to switch off or changing their mentality."
After building a loyal fanbase across the globe, the alt rockers have clocked up over 700,000 album sales and 750 million streams to date. They sold an incredible 150,000 tickets on their last album campaign, which saw them embark on their biggest UK headline tour date. Furthermore, the band sold out their entire worldwide Broken Machine headline tour.
Nothing But Thieves recently debuted new songs at their BRITs/War Child gig at Tufnell Park Dome and were set to hit the road on an international tour once again this spring – all dates have currently been postponed until further notice.
The band is Conor Mason on vocals and guitar, Joe Langridge-Brown on guitar, Dominic Craik on guitar and keyboard, Philip Blake on bass guitar and James Price on drums.