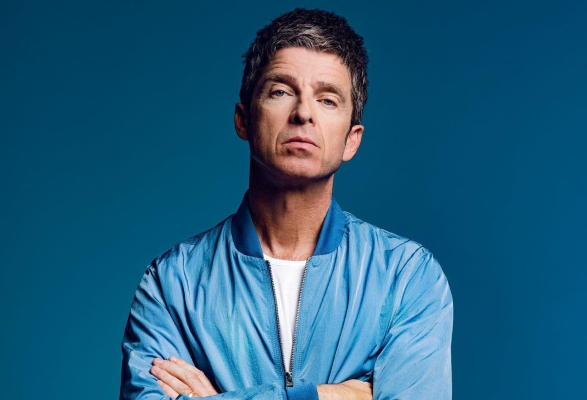 Noel Gallagher's High Flying Birds have revealed new single 'Flying On The Ground' and accompaying music video.
The track is the second of two new singles to feature on the forthcoming album of 'Back The Way We Came: Vol 1 (2011-2021)', due out on 11 June 2021. The release will be an 18-track best of compilation and timely reminder of the band's first decade of music.
Discussing the new track Noel commented, "Flying On The Ground is literally the best thing I've released since the last thing I released. If Burt Bacharach wrote for Motown this is what it would sound like … only not as good … obviously."
The official video is a companion piece to current single 'We're On Our Way Now'.
The French New Wave cinema inspired visuals are directed by Dan Cadan & Jonathan Mowatt for Rankin and star actors Matt Smith and Gala Gordon.
WATCH THE 'FLYING ON THE GROUND' MUSIC VIDEO HERE:
WATCH THE 'WE'RE ON OUR WAY NOW' MUSIC VIDEO HERE:
Curated and compiled entirely by the singer-songwriter and musician, the 'Back The Way We Came: Vol 1 (2011-2021)' tracklisting incorporates songs from High Flying Birds' three UK No.1 albums and trio of acclaimed Eps.
Noel was also recently announced as the ambassador for this year's Record Store Day, which will take place on 12 June 2021.
Noel Gallagher's High Flying Birds 'Back The Way We Came: Vol 1 (2011-2021)' Full Album Tracklisting:
Disc 1:
Everybody's On The Run
The Death Of You And Me
AKA … What A Life!
If I Had A Gun …
In The Heat Of The Moment
Riverman
Lock All The Doors
The Dying Of The Light
Ballad Of The Mighty I
We're On Our Way Now
Disc 2:
Black Star Dancing
Holy Mountain (Remastered)
A Dream Is All I Need To Get By
This Is The Place
It's A Beautiful World
Blue Moon Rising
Dead In The Water (Live At RTÉ 2FM Studios, Dublin)
Flying On The Ground
Bonus Disc:
It's A Beautiful World (Instrumental)
If I Had A Gun … (Acoustic Version)
Black Star Dancing (Skeleton Key Remix)
Black Star Dancing (12" Mix Instrumental)
The Man Who Built The Moon (Acoustic Version)
International Magic (Demo)
Blue Moon Rising (Sons Of The Desert Remix)
The Dying Of The Light (Acoustic Version)
This Is The Place (Skeleton Key Remix)
This Is The Place (Instrumental)
Black Star Dancing (The Reflex Revision)
Be Careful What You Wish For (Instrumental)
Image Credit: Matt Crockett