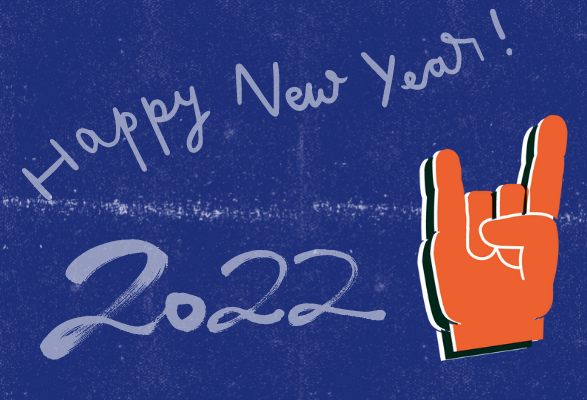 Wherever you are, whoever you're with, self-isolating or social-distancing, music can make your New Year plans a whole lot better.
New Year's Eve Playlist:
'N Sync – Bye Bye Bye
It's time to say goodbye to 2021.
Black Eyed Peas – I Gotta Feeling
Get ready to make tonight a good night.
Technotronic – Pump Up The Jam
There's only way to get the celebrations started – turn up the music!
Prince – 1999
Let's party like it's 1999!
Beyoncé – Countdown
It wouldn't be New Year's without a countdown – 3, 2, 1…
CHIC – Le Freak
Aaaaah, freak out!
Kool & The Gang – Celebration
Celebrate the good times this year has brought and the laughter too.
Lady Gaga – Just Dance
After a challenging year, just dance!
Lionel Richie – Dancing On The Ceiling
Let loose and let your dancing feet do their thing.
P!nk – Raise Your Glass
Make a toast and cheers away the year that's been and get excited for the year to come – bottoms up!
Daft Punk – One More Time
Music makes us feel free.
Taylor Swift – Shake It Off
Don't worry about what everyone else has to say.
Demi Lovato – Sorry Not Sorry
There's no time for regrets.
Give Me Everything – Pitbull
For all we know, we might not get tomorrow.
Ariana Grande – Thank You, Next
Bring on 2022 – we're ready for it!
Happy New Year ?