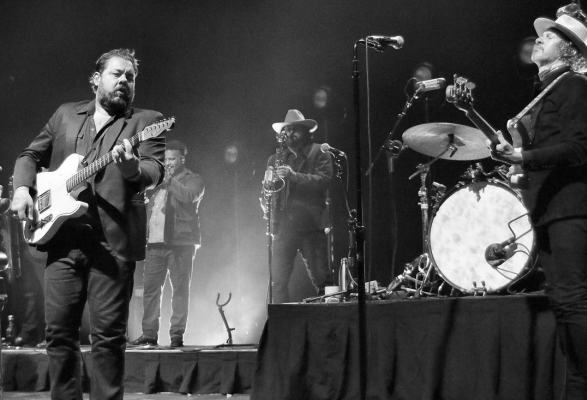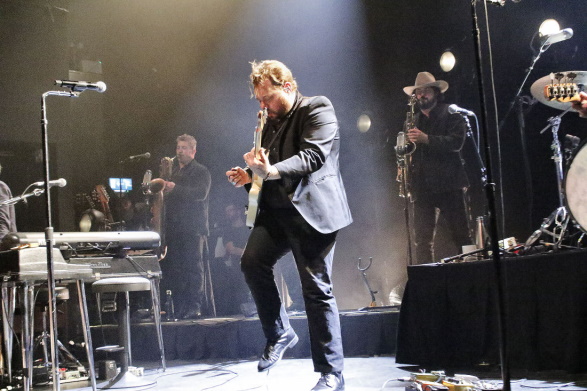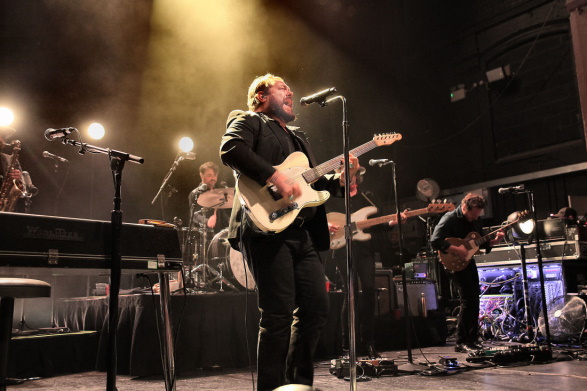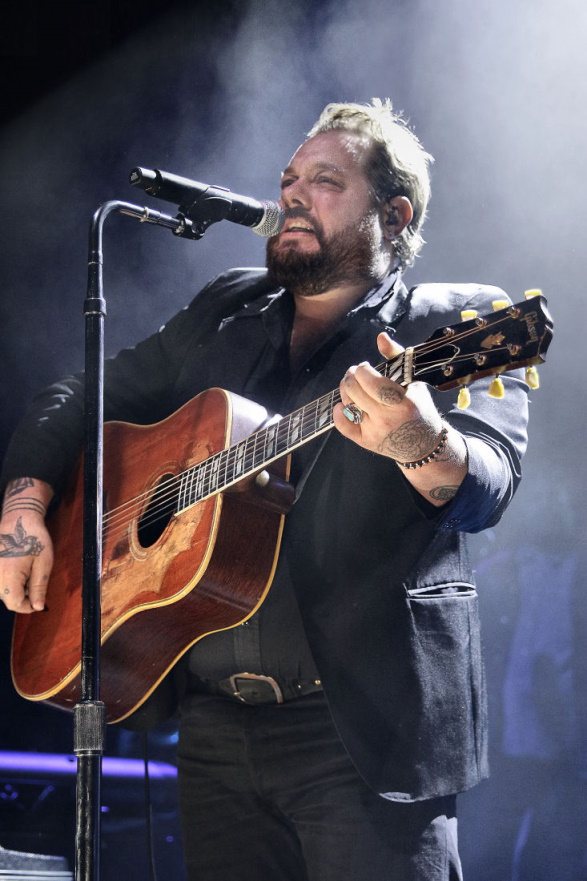 Arriving a little late to the nicely packed Institute tonight we were treated to end of the support slot by up-and-coming country singer Brittney Spencer. From what we saw she has some pipes on her and has an engaging way with the crowd, who gave her some well-deserved loud applause and attention. Although no official album release yet, it will be very interesting to have a listen when it drops.
Now for Mr. Rateliff and his Night Sweats. Anyone who knows anything about this man and his band, knows they are in for a great night, guaranteed. Full of what can only be described as Gospel tinged, soul, country, rock Americana, anyway you describe it, its bloody class. Performed with passion, Rateliff doesn't talk too much between songs, he lets the music do the talking, and with a typical set list running at 21 tunes, he needs not to waste too much time.
The pace of the show only slows when Nathaniel gets behind a keyboard for some heartfelt tunes like the incredible 'Face Down In The Moment' and 'Babe I Know', before getting to his feet and ramping up the pace again. And with nine songs from the latest album 'The Future', it shows how much faith they have in the newer stuff, and justifiably too as proven by the reaction of the now mesmerised crowd. Yes, all the classic Sweats songs were there, 'I'm On Your Side', 'Say It Louder', 'I Need Never Get Old', 'Hey Mama', 'Love Don't' and of course 'SOB', which if wasn't played I think there would be a riot. Although towards the end of the night it was bordering on one anyway. To see a stage literally full of top-class musicians 8! With a cracking brass section, is something to behold, and fronted by charismatic singer with hell of a voice, you can't go wrong, fantastic night.
Photos by Geoff Griffe
Review by Jenny Griffe