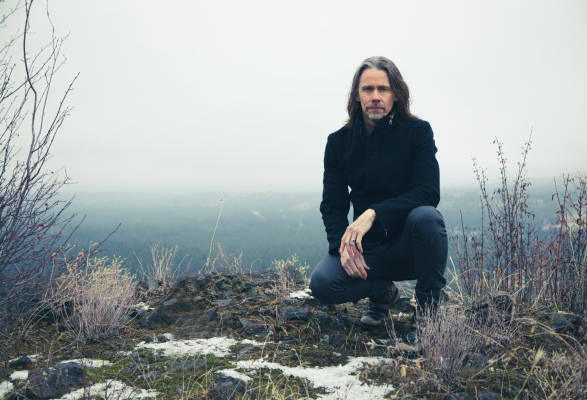 Myles Kennedy has revealed details of upcoming new album 'The Ides Of March', due out on 14 May 2021.
The Alter Bridge and Slash and The Conspirators vocalist/guitarist used the recent pandemic downtime to finalise his second solo full-length, which incorporates his love for rock, blues and country.
Whilst at home, Myles created the framework for the record before calling up his 'Year Of The Tiger' cohorts, including long-time friend and drummer Zia Uddin and bassist/manager Tim Tournier. The three musicians then travelled to Florida to record the album with long-time producer Michael "Elvis" Baskette.
First single 'In Stride' is out now and accompanied by an official music video. Myles discussed the track saying, "Chill out. That pretty much sums it up…The lyric paints a picture of a survivalist preparing for an impending zombie apocalypse. It was inspired by the first wave of lockdowns as everyone was buying vast amounts of toilet paper and supplies. I started to ask myself if it might be wise to try and gain some perspective and not overreact… keep calm and carry on."
WATCH THE 'IN STRIDE' MUSIC VIDEO HERE:
The new album is the follow-up to his 2018 solo debut 'Year Of The Tiger'.
Myles Kennedy 'The Ides Of March' Full Album Tracklisting:
Get Along
A Thousand Words
In Stride
The Ides Of March
Wake Me When It's Over
Love Rain Down
Tell It Like It Is
Moonshot
Wanderlust Begins
Sifting Through The Fire
Worried Mind
Photo Credit: Chuck Brueckmann