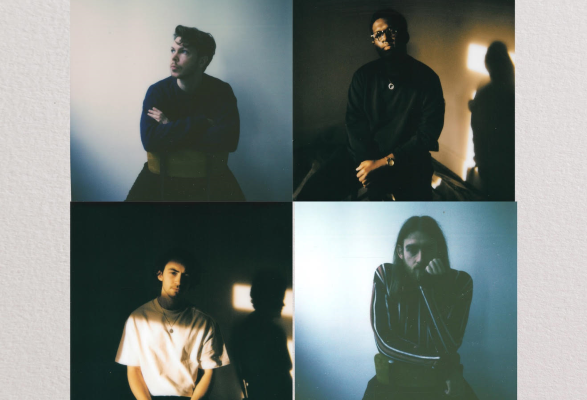 Mosa Wild have dropped brand new single 'Cry Baby', produced alongside Ben Baptie.
The official music video is scheduled to premiere at 6pm tonight (27 January) and was devised, directed and filmed by the band, who taught themselves rudimentary Final Cut Pro to create it.
CHECK IT OUT HERE:
Mosa Wild's debut EP 'Talking In Circles' dropped back in August 2019. The four-piece guitar band is fronted by Jim Rubaduka and backed by school friends Edwin Ireland, Charlie Campbell and Alex Stevens.
Vocalist, lyricist and songwriter Jim commented on the track, which marks a new chapter for the band, saying, "Cry Baby looks at how the nature of life isn't permanence but flux. I think we all might have a complicated relationship with change, it's either something we welcome or dread. I've always been fascinated with our reaction to change and the constant push and pull between wanting things to go back to how they were, stay the same or change."
In addition, the quartet took to social media to share a handful of stills taken from the 'Cry Baby' music video – CHECK THEM OUT HERE:
Last summer we shot and pieced together the music video for Cry Baby. We spent most of the summer walking around the…

Posted by Mosa Wild on Friday, 22 January 2021
Mosa Wild have rescheduled their socially distanced show at Lafayette, London on 17 April 2021, tickets on sale now from See Tickets (Original tickets remain valid)
They have also previously toured with the likes of Maggie Rogers, Tame Impala and label mate Jade Bird.