Obongjayar, The Trail of Dead, Monuments…
30Ant Middleton's Mind Over Muscle, Former soldier, adventurer and television presenter announces 2020 shows,
Brighton Centre, 29 Oct 2020
Motorpoint Arena, Cardiff, 30
Bonus Arena, Hull. 31
Playhouse, Edinburgh, 01 Nov
O2 Apollo, Manchester, 03
Royal Concert Hall, Nottingham, 04
Royal Concert Hall, Nottingham, 05
King Georges Hall, Blackburn, 06
O2 City Hall, Newcastle, 08
Opera House, Blackpool, 09
Glasgow Royal Concert Hall, Glasgow, 10
Regent Theatre, Ipswich, 12
Arena, Birmingham. 14
M&S Bank Arena, Liverpool, 19
First Direct Arena, Leeds, 21
Cliffs Pavilion, Southend, 22
Eventim Apollo, Hammersmith, London, 24
Plymouth Pavilions, Plymouth, 27
Pre-sale begins Wednesday, 20 Nov 2019 at 10:00 AM
Bournemouth Int'nl Centre, Bournemouth, 28
City Hall, Sheffield, 29
tickets on sale at 10am Friday from Ticketmaster See Tickets
29Hit The North, is back for 2020 with its biggest line-up yet including headliners DMA's, at various venues across Newcastle on 03 May 2020,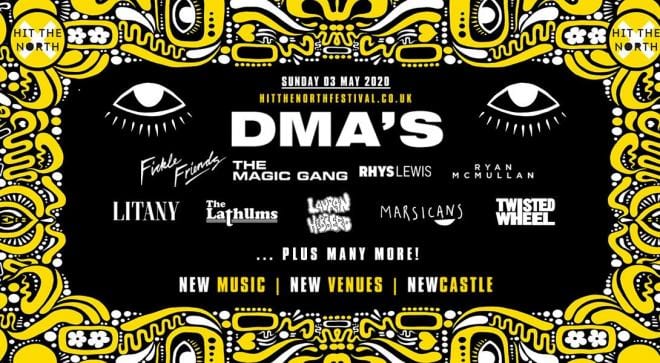 tickets on sale at 9am on Wednesday from Gigantic Ticketmaster See Tickets
28Coldplay will play a one-off ClientEarth charity show at London's Natural History Museum on November 25 to celebrate the release of their new album, Everyday Life (out November 22).
Exclusive access for tickets will be given to UK fans who pre-order (or have already pre-ordered) Everyday Life from the Official Coldplay Store, before 23.59pm on Thursday, November 21st.
27Terrorvision, the English rock band will be live at KKs Steel Mill, Wolverhampton on 28 February 2020, tickets on sale Friday (22 November) at 10am from Gigantic See Tickets
26Raver Tots, Artful Dodger, Wideboys, Pied Piper & MC DT, DJ Archie (the worlds youngest DJ), Hyperactive, Moody Mike + loads more at Indigo at The O2, London on 07 March 2020, tickets on sale Friday (22 November) at 11am from AXS
25James Morrison & Will Young, co-headline Forest Live tour announced for summer next year,
Glos Nr Tetbury Westonbirt Arboretum, 12 June
Kent Nr Tunbridge Wells Bedgebury Pinetum, 14
Suffolk Nr Brandon Thetford Forest, 19
Staffs Nr Rugeley Cannock Chase Forest, 21
North Yorkshire Nr Pickering Dalby Forest, 27
Notts Nr Mansfield Sherwood Pines, 28
Tickets on sale Friday (22 November) at 9am from Gigantic Eventim Ticketmaster See Tickets
24Space, the alt rock band to play April 2020 UK shows,
London The Garage, 03 April
Bristol Thekla, 11
Tickets on sale Wednesday (20 November) at 10am from Gigantic Ticketmaster Ticketweb See Tickets
23Los Endos – Ultimate Genesis, new show announced at the O2 City Hall, Newcastle on 04 July 2020, tickets on sale Friday (22 November) at 10am from Ticketmaster
22UK Foo Fighters, the tribute band confirm new 2020 UK shows,
Brighton Concorde 2, 10 Oct
Manchester Academy 3, 14 Nov
Tickets on sale Wednesday (20 November) at 10am and Monday (25 November) at 10am from Ticketmaster See Tickets
21Eric Gales, the American blues-rock guitarist to play May/June 2020 UK shows,
Bristol The Fleece, 25 May
Southampton 1865, 26
Wolverhampton Robin 2, 27
Nottingham Rescue Rooms, 28
Gateshead Sage Two, 29
Leeds Brudenell Social Club, 30
Glasgow Oran Mor, 01 June
Manchester Academy 3, 02
London O2 Academy Islington, 03
Tickets on sale Thursday (21 November) at 10am from Gigantic Ticketmaster See Tickets
20GoGo Penguin, the hard-hitting jazz meets electronica Manchester three-piece confirm April/May 2020 UK shows,
Glasgow SWG3, 29 April
Bristol The Marble Factory, 17 May
Cambridge Junction, 18
Sheffield O2 Academy 2, 20
Manchester Albert Hall, 21
London O2 Academy Brixton, 22
Tickets on sale Friday (22 November) at 10am from Gigantic Ticketmaster Ticketweb See Tickets
19Live at Chelsea 2020: The Beach Boys, huge outdoor summer show announced at the Royal Hospital Chelsea, London on 14 June 2020, tickets on sale Friday (22 November) at 10am from Gigantic AXS See Tickets
18Confidence Man, the electropop band announce new April 2020 UK + Dublin shows,
London O2 Forum Kentish Town, 17 April
Bristol SWX, 22
Manchester O2 Ritz, 23
Dublin Button Factory, 25
Nottingham Rescue Rooms, 26
Newcastle The Boiler Shop, 27
Glasgow SWG3 TV Studio, 28
Edinburgh Liquid Rooms, 29
Tickets on sale Friday (22 November) at 10am from Gigantic AXS Ticketmaster Ticketweb See Tickets
17LeBrock, the retro rockers confirm new January 2020 UK dates,
Bristol The Crofters Rights, 24 Jan
London Electrowerkz, 26
Tickets on sale Wednesday (20 November) at 10am from Ticketmaster See Tickets
16Mark Morton, the Lamb Of God lead guitarist confirms solo acoustic tour for next year,
Bristol Thekla, 08 Jan
Manchester Academy 3, 09
Glasgow Cathouse, 10
Birmingham O2 Academy 2, 11
London Underworld, 12
Tickets on sale Wednesday (20 November) at 10am from Gigantic Ticketmaster Ticketweb See Tickets
15Rebecca Ferguson, the British singer-songwriter has announced a very special run of UK dates for February 2020,
Birmingham Town Hall, 25 Feb
Leeds City Varieties Music Hall, 26
London Islington Assembly Hall, 27
Liverpool Grand Central Hall, 28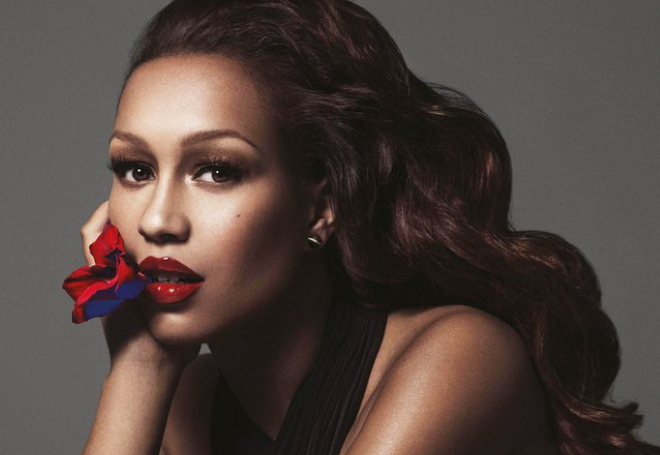 Tickets on sale Friday (22 November) at 9.30am from Ticketmaster See Tickets
14CMA Songwriters Series, C2C Presents Jaren Johnston (The Cadillac Three), Hillary Lindsey, Lori McKenna, Niko Moon & Liz Rose at Indigo at The O2, London on 12 March 2020, tickets on sale Friday (22 November) at 10am from AXS Ticketmaster See Tickets
13The Hubbards, the band to play February 2020 UK shows,
Glasgow The Poetry Club SWG3, 14 Feb
Manchester Band On The Wall, 21
London The Waiting Room, 27
Tickets on sale now from Ticketmaster Ticketweb See Tickets
12Sounds of the 60s Live with Tony Blackburn, extra dates added to 2020 UK tour,
Watford Colosseum, 16 May
Bath Forum, 27
Tickets on sale Friday (22 November) at 10am from Ticketmaster
11Sing-A-Long-A The Greatest Showman, matinee performance added at the Olympia Theatre, Dublin on 05 January 2020, tickets on sale Wednesday (20 November) at 9am from Ticketmaster
10Scott Bradlee's Postmodern Jukebox, the musical collective announce September/October 2020 UK tour dates,
Nottingham Rock City, 17 Sept
Liverpool Philharmonic Hall, 18
Manchester Albert Hall, 19
Birmingham Symphony Hall, 20
Cambrdige Corn Exchange, 22
Norwich Open, 23
Leeds O2 Academy, 24
Glasgow Barrowland, 25
Edinburgh Usher Hall, 26
Oxford O2 Academy, 29
Southend Cliffs Pavilion, 30
Ipswich Corn Exchange, 01 Oct
Northampton Derngate Theatre, 02
Londno Palladium, 03
Margate Winter Gardens, 04
Guildford G Live, 06
Bournemouth Pavilion Theatre, 07
Bristol O2 Academy, 08
Cardiff Tramshed, 09
Tickets on sale Friday (22 November) at 10am from Gigantic Ticketmaster See Tickets
9The Academic, the Irish indie rockers confirm new 2020 UK shows,
Derry Millenium Forum, 12 April
Newcastle Think Tank, 15
London Electric Ballroom, 16
Manchester Gorilla, 17
Liverpool Arts Club, 18
Nottingham Rescue Rooms, 20
Cardiff Clwb Ifor Bach, 21
Stoke Sugarmill, 22
Leeds Brudenell Social Club, 24
Aberdeen Tunnels, 25
Edinburgh Caves, 26
Tickets on sale Friday (22 November) at 10am from Gigantic Ticketmaster Ticketweb See Tickets
8Dermot Kennedy, the Irish singer-songwriter has announced new shows for spring 2020,
Manchester O2 Victoria Warehouse, 28 March
Glasgow O2 Academy, 31
London Alexandra Palace, 03 April
Tickets on sale Friday (22 November) at 9am from Gigantic Ticketmaster Ticketweb See Tickets
7Kelis, the American R&B singer-songwriter will bring the Kaleidoscope 20th Anniversary Tour to London & Manchester in March 2020,
Manchester Albert Hall, 16 March
London Roundhouse, 17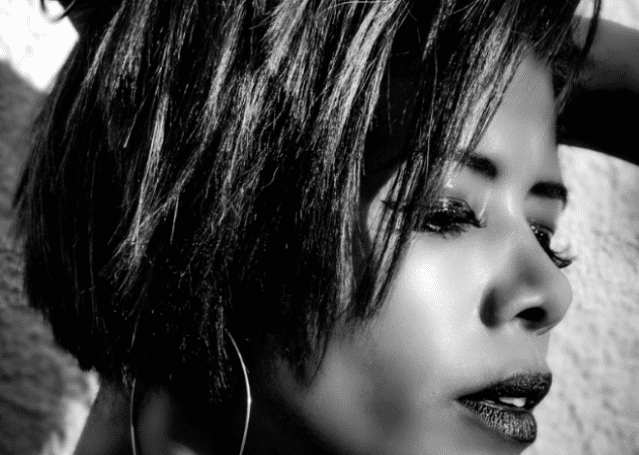 Tickets on sale Friday (22 November) at 9am from Ticketmaster See Tickets
6James Blunt, the English singer-songwriter will headline Iveagh Gardens, Dublin on 12 July 2020, tickets on sale Friday (22 November) at 9am from Ticketmaster
5HRVY, the British singer will bring the World Tour Part 1 to the UK + Dublin in April next year,
Dublin Academy, 07 April
Glasgow O2 Academy, 09
Manchester O2 Ritz, 10
Birmingham O2 Institute, 11
London Palladium, 16
Tickets on sale Friday (22 November) at 9am from Ticketmaster Ticketweb See Tickets
4The Chemical Brothers, the duo have announced their Irish return with an open-air show plus very special guests KETTAMA & James Holroyd at Irish Independent Park, Cork on 30 June 2020, tickets on sale Friday (22 November) at 9am from Ticketmaster
3Mixtape – The Ultimate 80s & 90s Night, featuring with Marc Almond, Heaven 17 and more at the Open Air Theatre, Scarborough on 10 July 2020, tickets on sale Friday (22 November) at 9am from See Tickets
2Bryan Ferry, the English singer-songwriter will hit the road on tour across the UK next year,
Glasgow SEC Armadillo, 03 March
Newcastle City Hall, 05
Manchester Palace Theatre, 07
Leicester De Montfort Hall, 09
London Royal Albert Hall, 11
London Royal Albert Hall, 13
Tickets on sale Friday (22 November) at 10am from Ticketmaster See Tickets
1Hits Radio Live, the event will return to the Manchester Arena on 22 November 2020, tickets on sale now from Eventim Ticketmaster
Obongjayar, the afrobeat artist confirms new February 2020 UK shows,
Manchester YES The Pink Room, 22 Feb
Bristol Rough Trade, 24
London Village Underground, 26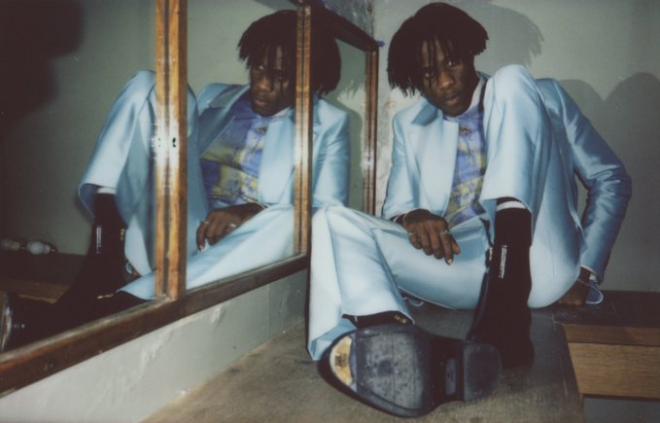 Tickets on sale at 10am from Gigantic Ticketmaster Ticketweb See Tickets
…And You Will Know Us By The Trail of Dead, the American alternative rock band to play February/March 2020 UK shows,
Brighton Patterns, 29 Feb
Bristol Exchange, 01 March
Nottingham The Bodega, 02
Manchester Night & Day Cafe, 04
Leicester The Cookie, 07
Huddersfield The Parish, 08
London The Dome, 10
St Albans Horn, 11
Tickets on sale at 9am from Ticketmaster Ticketweb See Tickets
Monuments, the progressive metal outfit confirm UK shows for March 2020,
Manchester Rebellion, 03 March
London O2 Academy Islington, 04
Tickets on sale at 10am from Gigantic Ticketmaster Ticketweb See Tickets
Massive Wagons, the English hard rockers announce new UK shows for early next year,
Buckley The Tivolo, 21 Feb
Sunderland Independant, 22
Kendal Brewery Arts Centre, 07 March
Wolverhampton Arts Centre, 08
Southend Chinnerys, 25
Exeter Phoenix, 26
Tickets on sale at 9am from Gigantic See Tickets
Car Bomb, the American mathcore band to play March 2020 UK shows,
Manchester Rebellion, 26 March
Glasgow The Classic Grand, 27
London Dingwalls, 28
Tickets on sale at 10am from Gigantic Ticketmaster Ticketweb See Tickets
John, the band confirm new show at Oslo, London on 01 February 2020, tickets on sale at 10am from Gigantic See Tickets
Bedroom/Boredom, the London-based guitar mob to play The Deaf Institute, Manchester on 04 April 2020, tickets on sale at 10am from See Tickets
Ferocious Dog, folk punk's finest will perform at the O2 Academy 2, Leicester on 16 April 2020, tickets on sale at 10am from Gigantic Ticketmaster See Tickets
Team GB vs Canada, Great Britain will face the Canadian ice hockey team at the Motorpoint Arena, Nottingham on 05 May 2020, tickets on sale at 9am from here
TLC, the R&B stars will be live at the O2 Shepherds Bush Empire, London on 29 June 2020, tickets on sale Wednesday (20 November) at 10am from Ticketmaster Ticketweb
Chris Meredith – Memorial Show, intimate one-off show announced with Shame, Sleeper, Ider & Whenyoung at the O2 Academy Islington, London on 01 December 2019, tickets on sale Tuesday (19 November) at 10am from Ticketmaster
Carfest South For UK Children's Charities, the event will take place at Laverstoke Park Farm, Hampshire on 28-30 August 2020, tickets on sale Wednesday (20 November) at 8am from See Tickets
Carfest North For UK Children's Charities, the event will take place at Bolesworth Estate, Cheshire on 24-26 July 2020, tickets on sale Wednesday (20 November) at 8am from See Tickets
Document, the raucous post-punk outfit to play hometown headline show at Gullivers, Manchester on 27 March 2020, tickets on sale Thursday (21 November) at 10am from Gigantic Ticketmaster Ticketweb See Tickets
Johnny Logan & His Band, extra date added at Vicar Street, Dublin on 19 April 2020, tickets on sale Thursday (21 November) at 10am from Ticketmaster
The Killers, the American rock band announce a major UK & Ireland stadium tour for next year,
Falkirk The Stadium, 28 May + Blossoms
Manchester Emirates Old Trafford, 30 + Blossoms
Norwich Carrow Road Stadium, 01 June + Blossoms
Southampton St Mary's Stadium, 03 + Blossoms
London Emirates Stadium, 06 + Sam Fender
Bristol Ashton Gate, 09 + Manic Street Preachers
Coventry Ricoh Stadium, 11 + Manic Street Preachers
Middlesbrough Riverside Stadium, 13 + Manic Street Preachers
Dublin Malahide Castle, 16 + Sam Fender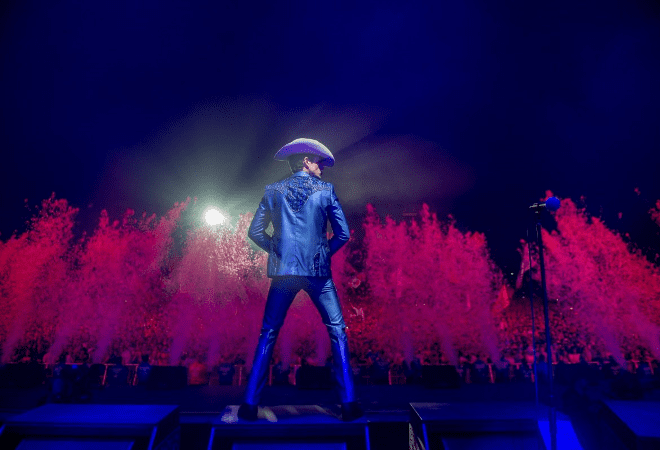 Tickets on sale Friday (22 November) at 9am from Gigantic AXS Ticketmaster The Ticket Factory See Tickets
Newmarket Nights: Racing + The Script, the Irish rock band will perform at the Newmarket Racecourse on 19 June 2020, tickets on sale Friday (22 November) at 8am from Eventim AXS Ticketmaster
Lionel Richie, the award-winning American singer-songwriter has confirmed two new shows as part of his Hello Tour 2020 ,
Wrexham Racecourse Ground, 04 June
Cardiff Castle, 02 Aug
Tickets on sale Friday (22 November) at 9am from Gigantic Ticketmaster See Tickets
Live at Chelsea 2020: Supertramp's Roger Hodgson, the legendary singer-songwriter will bring his Breakfast In America World Tour to the Royal Chelsea Hospital, London on 13 June 2020, tickets on sale Friday (22 November) at 10am from Gigantic Eventim AXS Ticketmaster See Tickets
Harry Styles, the One Direction megastar announces Love On Tour 2020 UK arena shows,
Birmingham Arena, 15 April
Sheffield FlyDSA Arena, 17
Dublin 3Arena, 19
London The O2, 22
London The O2, 23
Manchester Arena, 25
Glasgow The SSE Hydro, 26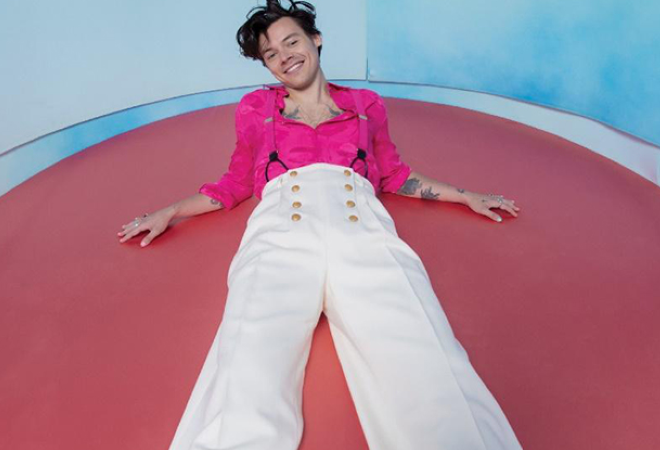 Tickets on sale Friday (22 November) at 10am from AXS Ticketmaster The Ticket Factory See Tickets
Katie Melua, the multi award-winning recording artist has confirmed a UK & tour for October/November 2020,
Nottingham Royal Concert Hall, 30 Oct
Gateshead Sage, 31
Manchester Bridgewater Hall, 02 Nov
Liverpool Philharmonic, 03
Sheffield City Hall, 05
Glasgow Royal Concert Hall, 06
York Barbican, 07
London Royal Albert Hall, 09
Brighton Dome, 10
Bournemouth Pavilion Theatre, 12
Cardiff St David's Hall, 13
Birmingham Symphony Hall, 14
Cambridge Corn Exchange, 16
Oxford New Theatre, 17
Torquay Princess Theatre, 19
Reading Hexagon, 20
Leicester De Montfort Hall, 21
Belfast Ulster Hall, 23
Dublin Vicar Street, 24
Tickets on sale Friday (22 November) at 10am from Ticketmaster See Tickets
Oh Wonder, the alt-pop duo confirm new April 2020 UK tour,
Glasgow SWG3, 03 April
Manchester Albert Hall, 04
Bristol Academy, 06
Birmingham O2 Institute, 07
London O2 Shepherds Bush Empire, 09
Tickets on sale Friday (22 November) at 9am from Ticketmaster Ticketweb See Tickets
Sanchez & Barrington Levy, the reggae legends to play February 2020 UK shows,
Manchester Academy, 21 Feb
Birmingham O2 Academy, 22
London O2 Academy Brixton, 23
Tickets on sale Friday (22 November) at 9am from See Tickets
Moncrieff, the Irish singer-songwriter will headline the Academy, Dublin on 06 April 2020, tickets on sale Friday (22 November) at 9am from Ticketmaster
Jnr Williams, the rising star will head to Omeara, London on 12 March 2020, tickets on sale Friday (22 November) at 10am from Gigantic Ticketmaster Ticketweb See Tickets
Rend Collective, the Irish folk worship band announce a UK tour for September/October 2020,
Birmingham O2 Academy, 17 Sept
Bristol O2 Academy, 18
Bournemouth O2 Academy, 19
Newcastle O2 Academy, 20
London Eventim Apollo, 18 Oct
Manchester O2 Apollo, 22
Glasgow O2 Academy, 23
Tickets on sale Friday (22 November) at 10am from Gigantic Ticketmaster Ticketweb See Tickets
Mo Gilligan, the comedian has announced the There's Mo' To Life World Tour for next year,
Leeds O2 Academy, 08 Oct
Sheffield City Hall, 09
Manchester O2 Apollo, 10
Newcastle City Hall, 15
Glasgow Pavillion Theatre, 16
Reading Hexagon, 21
London Eventim Apollo, 22
London Eventim Apollo, 23
London Eventim Apollo, 24
Southampton Guildhall, 28
Brighton Concert Hall, 05 Nov
Portsmouth Guildhall, 06
Ipswich Regent Theatre, 07
Cardiff St Davids Hall, 18
Bournemouth BIC, 21
Cambridge Corn Exchange, 27
Oxford New Theatre, 28
Birmingham Arena, 04 Dec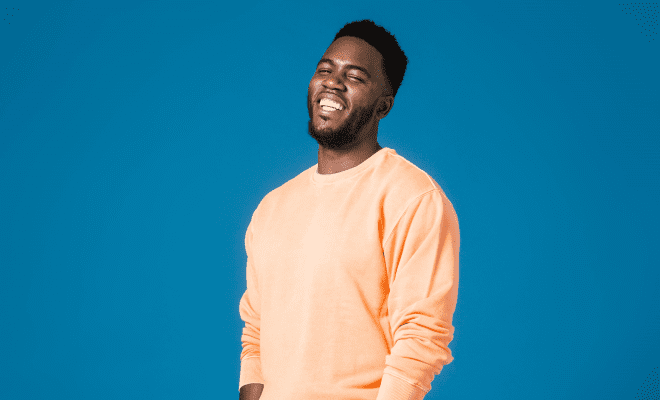 Tickets on sale Friday (22 November) at 10am from Gigantic Eventim AXS Ticketmaster The Ticket Factory
The Secret Sisters, the Americana singing & songwriting duo confirm June 2020 UK shows,
Gateshead Sage, 13 June
Sheffield Firth Hall, 14
Leeds Brudenell Social Club, 16
London Union Chapel, 18
Tickets on sale Friday (22 November) at 10am from Gigantic Ticketmaster Ticketweb See Tickets
Steel Pulse, the UK Reggae legends confirm new April/May 2020 UK shows,
Manchester O2 Ritz, 30 April
London O2 Forum Kentish Town, 01 May
Birmingham O2 Institute, 02
Bristol O2 Academy, 03
Tickets on sale Friday (22 November) at 10am from Gigantic Ticketmaster Ticketweb See Tickets
Leyma, the self produced artist will be at Omeara, London on 06 March 2020, tickets on sale Friday (22 November) at 10am from See Tickets
Welcome to Night Vale, the hit podcast confirms new brand-new live shows,
London Palladium, 02 May
Manchester RNCM, 03
Birmingham The Glee Club, 04
Bristol Anson Rooms, 05
Glasgow The Old Fruitmarket, 07
Dublin Liberty Hall Theatre, 08
Tickets on sale Friday (22 November) at 9am from Ticketmaster See Tickets
Gloworm Festival 2020, the event will take place at Thoresby Park, Nottingham on 15-16 August 2020, tickets on sale Friday (22 November) at 9am from Gigantic