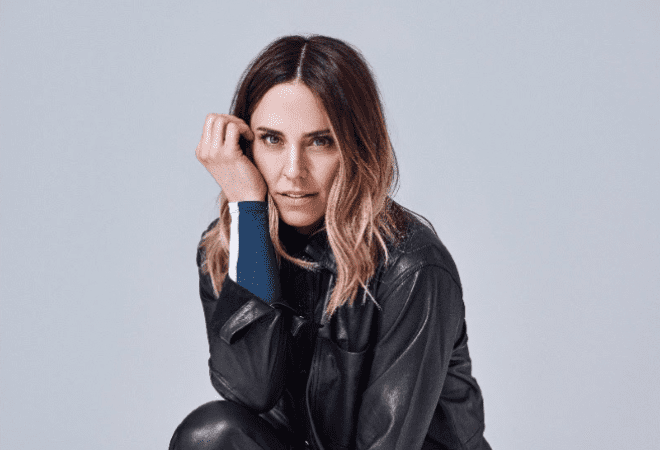 Melanie C has shared the official music video for her brand new single 'High Heels'.
The gloriously glittery, bouncy banger was produced by Grammy Award-winning DJ and producer Alex Metric and penned by Melanie alongside Rae Morris and Fryars.
The track follows what has been a standout year for Mel, who reunited with her fellow Spice Girls for a record-breaking stadium UK tour. She then joined forces with LGBTQ drag collective Sink The Pink to create a brand new live show, which went on to debut at a series of Pride events across the globe.
She recalled how the song was inspired by her friends at Sink The Pink saying, "From the first moment I set foot in their fantastic club, I was blown away by the warmth and inclusivity of the atmosphere that had been created. It was a place where anyone could be themselves, whomever they were, while feeling completely relaxed about being so. 'High Heels' is also frivolous riot of a song, encapsulating an amazing night out and everything that goes into getting yourself ready for it!"
CHECK OUT THE VIDEO HERE:
When it comes to girl power, Melanie C has never shied away from standing out or speaking up about topics such as depression, body positivity, feminism and diversity.
The singer recently celebrate the 20th anniversary of her acclaimed debut solo album 'Northern Star', which originally released on 18 October 1999. And with her 'High Heels' clearly made for walking, she has already confirmed that she is back working on brand new music set to follow soon.
LISTEN TO THE 'NORTHERN STAR' ALBUM HERE: