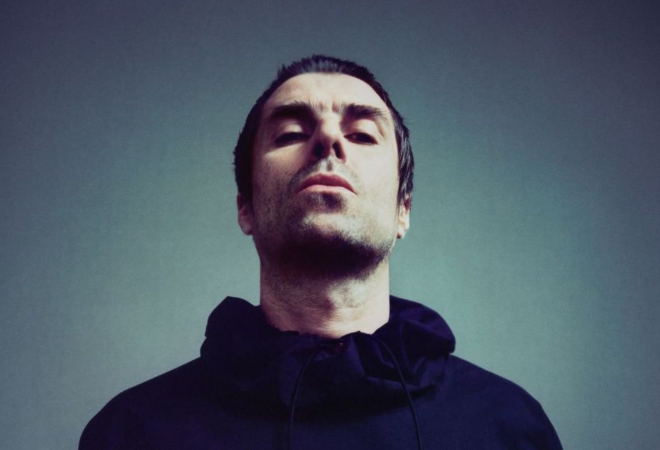 All is fair in love and war – but not when it comes to music! From rock rivalries to hip hop beef, here are some of the biggest and fiercest music feuds of the past few decades:
Blur vs Oasis
The ultimate Britpop battle had the two bands in a constant showdown with each other as they fought for the top spot on the charts as well as regularly clashed in the media.
Liam Gallagher vs Noel Gallagher
After years of bickering and bad vibes on and off the stage, the brothers have both carved out respectable solo careers for themselves and an Oasis reunion continues to appear very unlikely.
Fleetwood Mac vs Fleetwood Mac
From affairs to backstabbing, there are plenty of wild stories about the band members, many of which were explored in the band's iconic 'Rumours' album.
Taylor Swift vs Kanye
After famously interrupting Taylor's speech for Best Female Video at the MTV Music Awards, the pairs long-running feud hit the headlines once again after it surfaced that a phone call between them discussing West's track 'Famous' had been edited and that Swift had not in fact given the rapper her blessing for its lyrics "I feel like me and Taylor might still have sex // Why? I made that b*tch famous".
Taylor Swift vs Katy Perry
The singers first fell out when Perry supposedly hired backup dancers from Swift's tour. The popstars later rekindled their friendship after Katy sent Taylor an actual olive brand. They then went on to appear together in Swift's music video for 'You Need To Calm Down'.
Mariah Carey vs Jennifer Lopez
When asked about her opinion of J.Lo the pop diva's response was "I don't know her"…ouch.
Mariah Carey vs Nicki Minaj
Mariah and Nicki had a highly publicised bust-up when working on American talent show Idols. In fact, the argument between the pair got so heated that the songstress reportedly hired extra security after the rapper made her feel "unsafe".
Nicki Minaj vs Cardi B
This long-simmering feud has had everything from a physical altercation, accusations of leaking private phone numbers on the internet and plenty of back-and-forth on social media. The rappers have since put an end to their mutual insults and called a truce.
Nicki Minaj vs Miley Cyrus
Although the beef between these two artists dates back to as early as 2015, their infamous exchange at the 2015 VMAs is certainly one of their most memorable feuding moments. After winning the award for Best Hip-Hop video, Minaj turned to Cyrus, who was hosting the event and said, "Back to this b*tch that had a lot to say about me the other day in the press; Miley, what's good?". Cyrus hit back with, "Nicki, congratu-f*cking-lations."
Eminem vs. Everyone
Slim Shady infamously dissed just about every pop star around in his earlier songs and has since had beef with just about everyone from Machine Gun Kelley to Ja Rule and Mariah Carey.
Madonna vs Cher
It is believed that the rift between the stars started back in the 90s when Madonna was supposedly very rude to Cher after the pair hung out together at the 'Believe' hitmakers home.
Madonna vs Elton John
The pop megastars have had very few kind words to say about each other over the last few years, with various sharp jabs exchanged over lip-syncing, awards and even Lady Gaga, who is godmother to Elton's sons.
Lady Gaga vs. Madonna
After their feud first began back in 2011 when Gaga's song 'Born This Way' drew comparisons to Madge's 'Express Yourself', it appears the pair have put their differences aside after posing for a photograph together at Madonna's Oscars after-party in 2019.
Courtney Love vs. Dave Grohl
Courtney Love's longstanding feud with remaining Nirvana members Dave Grohl (Foo Fighters) and Krist Novoselic seemed to have been put to rest when the band was inducted into the Rock and Roll Hall of Fame back in 2014. Since Kurt Cobain's death in 1994, Love had been at odds with the former bandmates, however the three took the stage together at the ceremony where Love and Grohl even shared an embrace.
Axl Rose vs. Slash
Although the bandmates had often disagreed over the musical direction of Guns N' Roses, their relationship took a turn for the worst after Slash contributed a guitar solo to Michael Jackson's 'Black or White'. They eventually called a truce years later in 2016 when Slash returned to the band for a series of tour dates.
The Notorious B.I.G. vs. Tupac Shakur
Rap icons Tupac Shakur and Christopher Wallace AKA The Notorious B.I.G. went from friends to infamous East Coast v West Coast hip hop rivals in an unfortunate feud that was never truly settled.
50 Cent vs Ja Rule
Since 1999, the two rappers have been known to throw shade and even the occasional fist at each other. The jibes however can be amusing at times, like when 50 bought 200 tickets to one of Ja's concerts to keep the seats empty.
Ciara vs Rihanna
The stars publicly traded blows with one another on Twitter several years ago after Ciara claimed the 'Diamonds' singer snubbed her on the red carpet at an event. After some feisty public exchanges on Twitter, the pair finally seem to be at peace with one another after Rihanna sang karaoke to Ciara's breakout hit 'Goodies'. Soon after CiCi posted a birthday tribute to RiRi on Twitter.
Got a famous music feud to add to our list? Let us know on Twitter!