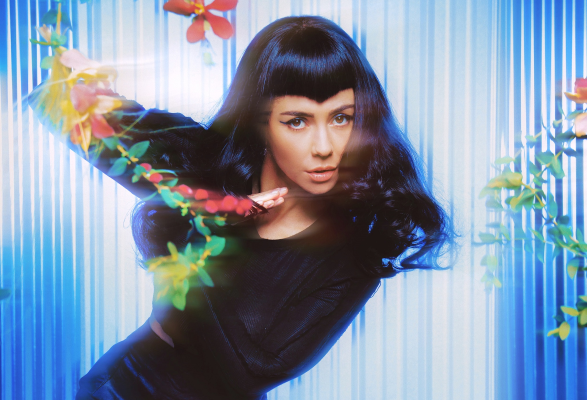 Marina is back with new track 'Purge The Poison', lifted from her much anticipated fifth studio album 'Ancient Dreams In A Modern Land', due out on 11 June 2021.
The self-penned record will be the singer's first full-length release since 2019s 'LOVE + FEAR'. It will feature six tracks produced by Marina alongside songwriter/producer James Flanigan and Grammy Award-nominated producer/multi-instrumentalist Jennifer Decilveo.
'Purge The Poison' is accompanied by an official music video, directed by Weird Life Films – WATCH IT HERE:
'Ancient Dreams In A Modern Land' will also include previously released track 'Man's World'. The song was produced by Decilveo with co-production from Marina and engineering by Emily Lazar, the first-ever female Grammy Award-winner for 'Best Engineered Album, Non-Classical'.
Since first bursting onto the scene in 2009, the award-winning, platinum-selling singer has released four UK Top 10 albums and embarked on global sell-out headline tours. Her music has accumulated over 2.3 billion worldwide streams and over 660 million video views, growing her dedicated online fan base to an impressive 7 million followers and counting.
Marina 'Ancient Dreams In A Modern Land' Full Album Tracklisting:
Ancient Dreams In A Modern Land
Venus Fly Trap
Man's World
Purge The Poison
Highly Emotional People
New America
Pandora's Box
I Love You But I Love Me More
Flowers
Goodbye
Image Credit: Coughs / PRESS