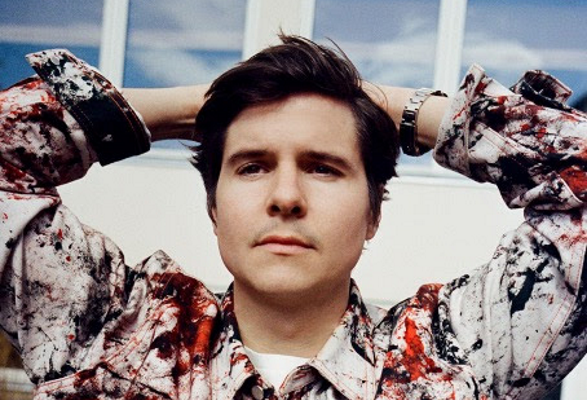 Lukas Graham has unveiled his long-awaited new full-length entitled '4 (The Pink Album)'.
The album follows recently released single 'Home Movies' featuring Mickey Guyton.
LISTEN HERE:
In 2022 Lukas Graham celebrated the 7-year anniversary of hit debut single '7 Years'. Following its release, the track garnered him three Grammy Award nominations, billions of streams, widespread critical acclaim and sold out shows across Europe, North America and beyond.
After enduring the loss of his father, becoming a father himself, and experiencing the ups and downs of an unimaginable rise to fame, Lukas found himself stuck in a rut. In 2020, he made the decision to get sober and focus on his family and music. Returning to his songwriting roots, Lukas wrote in the same old rehearsal space, a 10-minute bike ride from his house in Copenhagen, crafting his new material.
The singer-songwriter will play a headline gig at Electric Brixton, London on 25 February 2023, remaining tickets on sale now from Ticketmaster Ticketweb See Tickets
Lukas Graham '4 (The Pink Album)' Full Tracklisting:
"Stay Above"
"Wish You Were Here" (feat. Khalid)
"This Is Me Letting You Go"
"Share That Love" (feat. G-Eazy)
"Home Movies" (feat. Mickey Guyton)
"All Of It All"
"By The Way"
"Lie"
"Never Change"
"Say Forever"
"One By One"
Photo Credit: Petra Kleis / PRESS