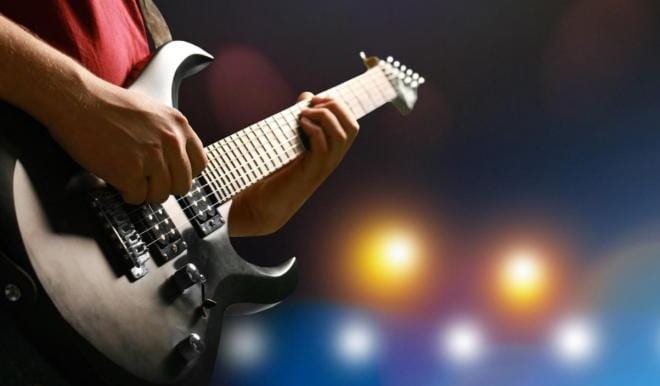 Leeds has a long history of live music, much like any other big city, especially in the north. But what sets it apart is a stunning heritage of legendary music events that people still talk about today.
It is true that some of the best venues have long gone, but others still remain with the same sweat stained walls and well-trodden floors, while new venues have emerged to continue the legacy and make sure Leeds is one of the most vibrant cities in the UK for live music and live bands.
Leeds seems to revel in intimate venues that somehow still pack a punch; venues that might look ordinary on the outside, but once through those doors there opens up a secret club that you're glad to be a member of. And the 'whites of the eyes' experience is what holds the fabric of the Leeds live bands scene together. If you can't read the manufacturer of the guitarist's plectrum then we don't want to know in Leeds, and the shock and awe of being right in the thick of the action has left many a Leeds gig-goer hungry for more.
Famous Leeds music venues
Sadly two of those venues are no more. The Duchess of York on Vicar Lane was a simple pub during the day, but at night took on the guise of one of the most important rock venues in the north. Its tiny downstairs band room played host to vital early gigs by soon-to-be-behemoth outfits such as Oasis, Nirvana, Radiohead and Manic Street Preachers, but it sadly bit the dust in 2000 when the nearby Cockpit gained more prominence.
The Cockpit, situated in the heart of Leeds underneath the dark arches on Swinegate, had three separate rooms, but the biggest of these only held 500 people. It hosted early gigs by the likes of Amy Winehouse, Arctic Monkeys, Kaiser Chiefs, White Stripes and The Libertines. Its ear-shredding acoustics were legendary, but it too waved a tearful goodbye in 2013. A much bigger venue was the Queen's Hall just around the corner, but that also closed in 1989 and has long been demolished, while The Wardrobe still exists as a nightclub but no longer hosts gigs to repeat the famous Stone Roses appearance in 1989.
It took a long time for Leeds to really embrace bigger venues. The 2,300 capacity O2 Academy has a regular roster of top bands, and did so previously in its Town & Country Club guise, but we had to wait until 2014 before an Arena venue was built in the city. The unique 'supertheatre' design of the First Direct Arena has proved a masterstroke, as the biggest acts in the world have swarmed to it and rocked it to its very lofty rafters.
It should be said that Leeds is no stranger to huge gigs, it's just we like to make an occasion of them. 100,000 fans have flocked to Roundhay Park on several occasions over the years to see Madonna, Michael Jackson, U2 and Robbie Williams. While over at Elland Road some special occasions have seen Queen, U2 (again), Happy Mondays and Kaiser Chiefs spectacularly hit the back of the net.
---
Use the form below to search for an artist or event.
---
Today's live music in Leeds
Of course one of the most famous live gig recordings ever happened in Leeds, when The Who recorded their 'Live At Leeds' live album in February 1970 at the Leeds University's Refectory. That same 2,100 capacity venue is still going strong today, with US-outfit Future Islands recently playing a landmark gig in the venue, and the nearby Stylus is also packing in the big names, and it is fair to say that while Leeds has a rich heritage in hosting rock music's gloriously sweaty past, it is still flourishing today.
The brilliant Brudenell Social Club at Hyde Park has made a superb job of transforming an everyday community centre into a living and breathing live music epicentre, with famous names keen to include it in their touring itinerary and local and lesser known bands grateful for some early exposure.
2017 sees a local flavour continue in Leeds, with both the Pigeon Detectives (November) and the Wedding Present (December) due at the O2 Academy, along with other big names such as Ryan Adams, Psychedelic Furs, Weezer, Black Rebel Motorcycle Club, Happy Mondays, The Charlatans and Shed Seven. While the FD Arena is hosting The Stone Roses, Blink 182, Alice Cooper, Royal Blood and The Kooks. If you prefer a more intimate venue then the university venues will soon be announcing their traditional autumn term gigs, but already confirmed are Sleaford Mods and a resurgent Ride at Leeds Beckett University.
So check out some live bands in Leeds and you are sure to learn a lot about live music history and how fantastic live music can be.