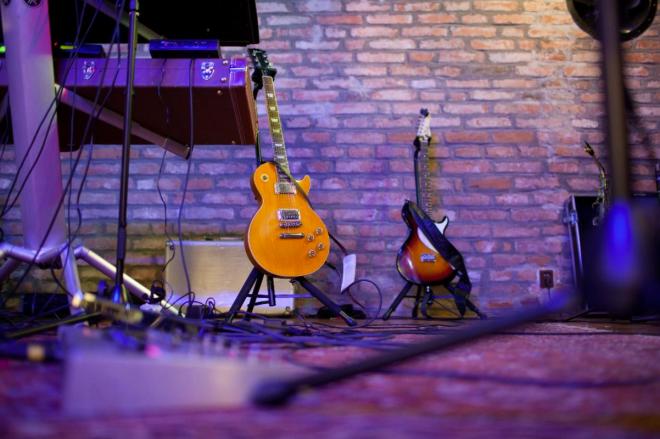 The raw passion that is in the DNA of pretty much every band or artist that has ever come out of Wales suggests that live music is a very real and important thing in the valleys, and judging by the healthy list of live music venues in Cardiff, its capital, that would appear to be true. Even artists such as Tom Jones and Shirley Bassey built their reputations on a thrilling, charismatic delivery full of emotion. But since then bands like Stereophonics, Manic Street Preachers, Super Furry Animals, Catfish & the Bottlemen and Catatonia have flown the flag for the live experience and built a healthy following based on their atmospheric live shows.
Cardiff is a vibrant cultural city and live music is at its heart. Like any major city in the UK, there is an eclectic mix of musical styles catered for across a number of venues, but live pop and rock music sits highly on the wishlist for much of the population of Cardiff. Wales' national stadium, formerly known as the Millennium Stadium, now the Principality Stadium, sits squarely in the middle of the city centre and while it is known mostly for hosting huge sporting events, such as the 2017 UEFA Champions League Final, it is quietly building a reputation for huge live music events. Summer 2017 sees both Coldplay and Robbie Williams visit Cardiff for what are sure to be momentous occasions, where the whole city centre will get caught up in the carnival.
---
Use the form below to search for an artist or event.
---
Huge live acts in Cardiff
The next step down from the Stadium is the 7,500-capacity Motorpoint Arena. Opened in 1993 by Dame Shirley Bassey, the Arena has hosted huge names such as Beyonce, Lady Gaga and Bob Dylan and in 2017 there is another legend coming in the form of John Legend. Oh and Paul Weller, Deep Purple and Blink 182 also.
As you would expect, Cardiff is well populated with mid-sized venues also. As a big city with a strong student presence, the Cardiff University Students' Union is one of the most popular venues, and of the two halls within the Uni, the 1600-capacity Great Hall attracts the biggest names. In 2017 you can look forward to Newton Faulkner, Sleaford Mods, the Jesus & Mary Chain, Shed Seven and Happy Mondays.
The Tramshed is probably the newest and trendiest venue in Cardiff, and is the fruits of an imaginative scheme to bring life to a refurbished tram depot. As a 1000-capacity gig venue it is oozing in character and fantastic acoustics and is already earning a great reputation from touring artists. The rest of this year will see both Billy Bragg and The Undertones take a trip through its doors.
Live bands to go and see in Cardiff
Another mid-sized venue is the St David's Hall, a performing arts theatre which opened in 1983 and has a more traditional feel. It has hosted some epic nights in the past and today tends to cater for the nostalgia market, which still throws up some amazing live music experiences. In 2017 you can catch The Darkness, Alison Moyet, Go West, Status Quo, Squeeze and Bananarama.
At the more intimate end of the scale, Cardiff caters for those hardcore gig-goers who need their live music fix seven days a week. The Globe is a former cinema and can accommodate 350 people, while Gwidhw is a café bar near the Motorpoint Arena that offers music from a wide range of genres, is a great outlet for local bands and has steadily earned a reputation as one of the best live music venues in Cardiff.
So don't make the mistake of thinking Wales hasn't offered much to the live music world, it has a fantastic music heritage that ensures a number of great live venues continue to flourish today.