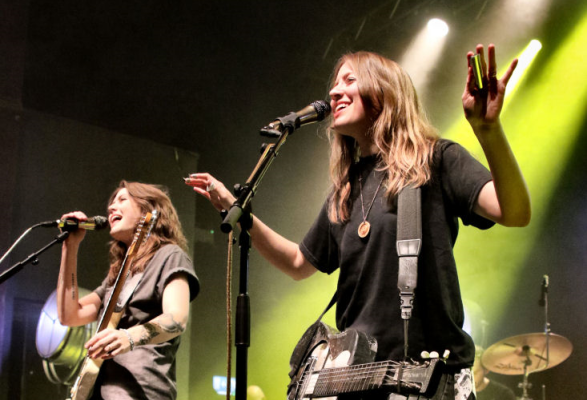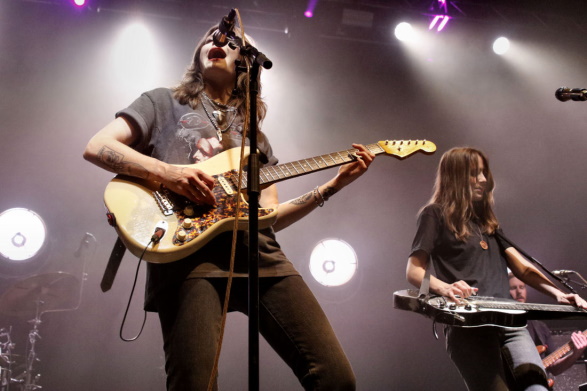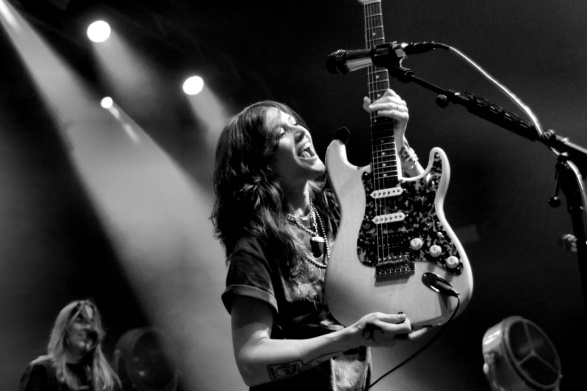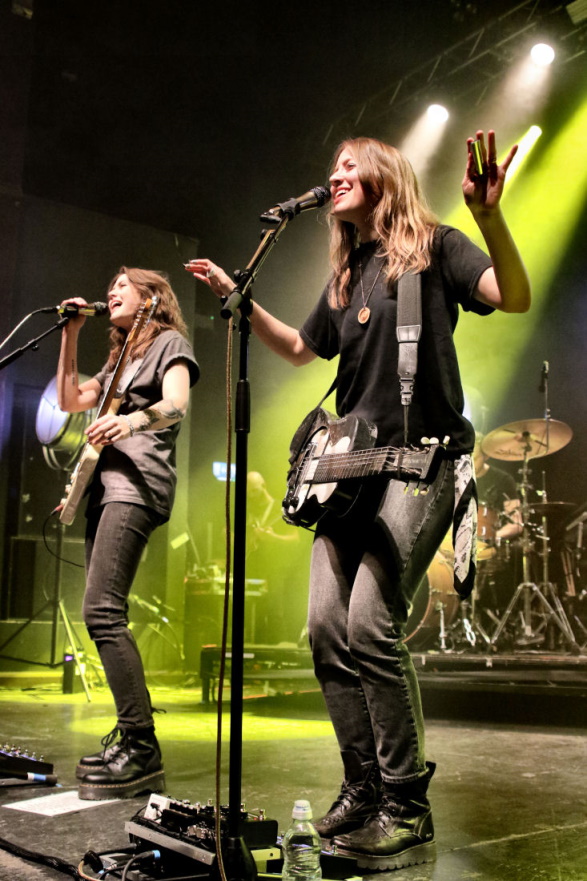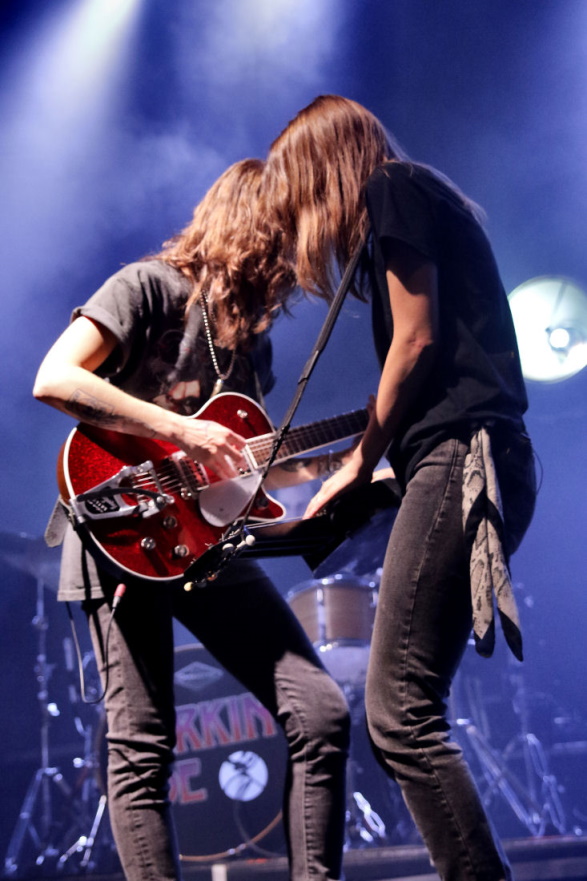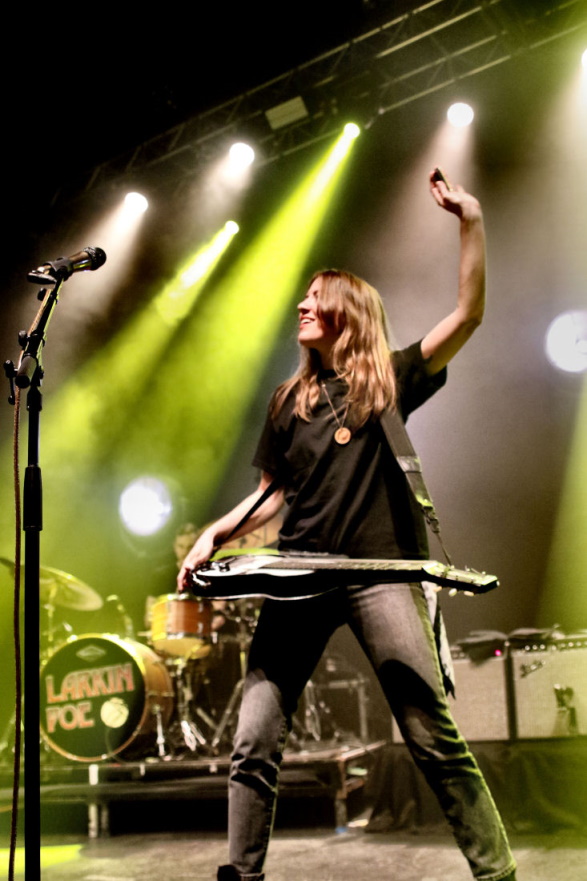 I know the names funny, and I've not found out what it means yet, but I've come across these two sisters, Rebecca (lead vocal, guitar) and Megan Lovell (lap steel) AKA Larkin Poe. Rest assured these girls are no laughing matter, and judging by the extremely full Institute, a lot of people know it.
Yes they are based in the blues, but with a big southern influence, which is a hard sell for people who listen only to Radio 1, but to folk who actually listen to all type of music, they are not the gravelly, face down blues of old. This is a modern slant on the genre, and incidentally they were voted best discovery at Glastonbury 2014. Live they are a bundle of energy and fun, but god can they play. Now on their sixth album, although two of them, 'Self Made Man', which reached number one on the Billboard Blues Chart, their second consecutive chart topper, and 'Kindred Spirits, which is basically a covers album with songs from Elvis, Neil Young, Lenny Kravitz, Phil Collins and Elton John amongst others, were released in the same year!
They had the packed Institute mesmerised by their set. Excellent vocals and sensational lap steel guitar playing the interaction between the two in 2020. Although their latest, 'Paint The Roses', is a live album, it's an excellent listen and really shows what the girls are about. Great rockin tunes with a nod to the blues. The set featured obviously some single releases like 'Back Down South', 'Holy Ghost Fire', 'She's A Self Made Man', and a very personal tune called 'Mad As A Hatter', written with love for their grandfather who at the time was suffering from Alzheimer's, but it is not a morbid tune and more a celebration.
These two ladies are without a doubt at the forefront of the new blues, and all here tonight loved it from beginning to the end, even the diehard blues fans. We look forward to seeing their progress in the years to come.
Photos by Geoff Griffe
Review by Jenny Griffe