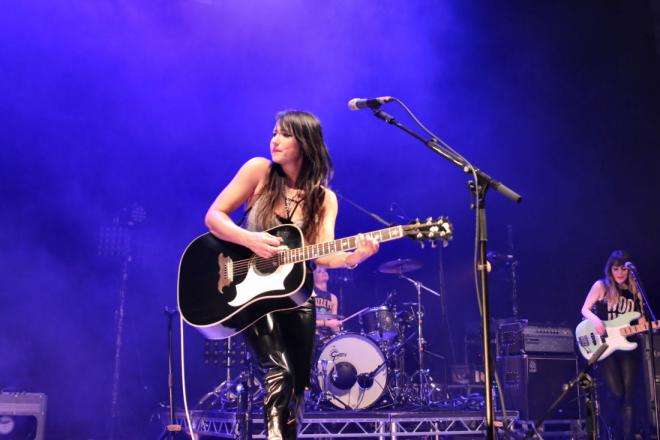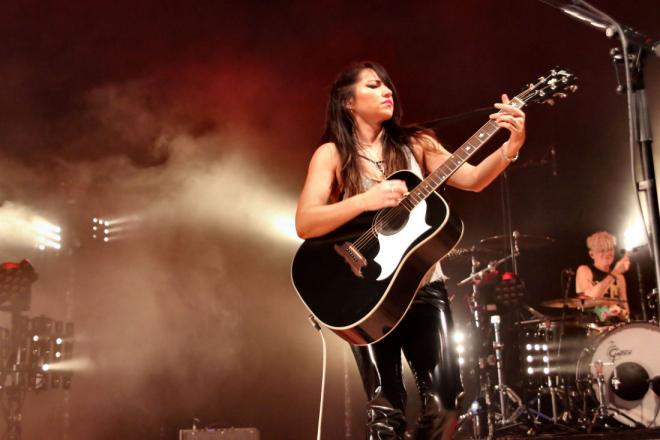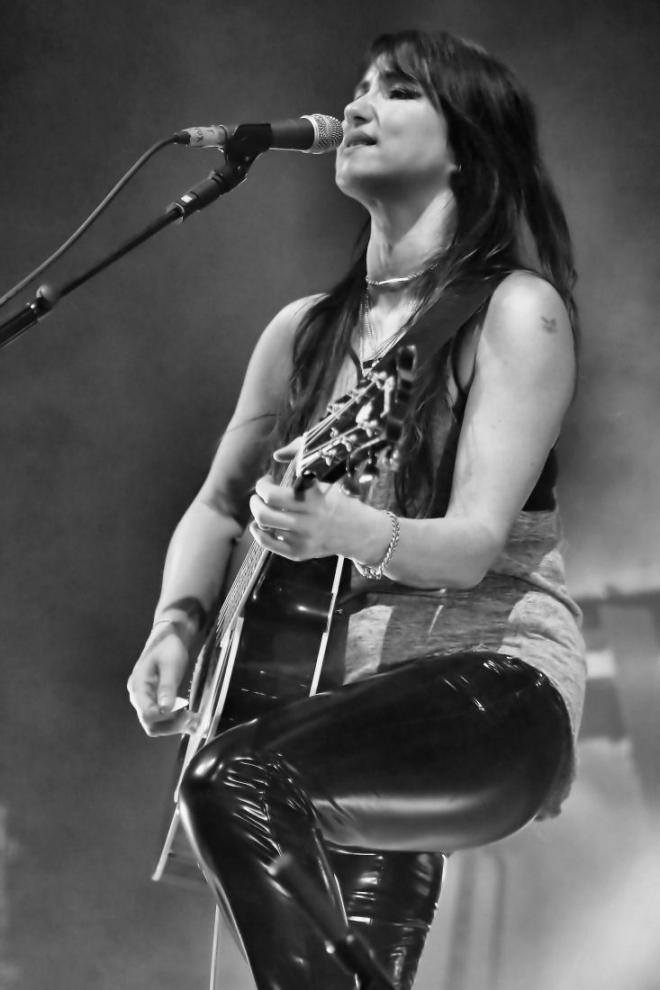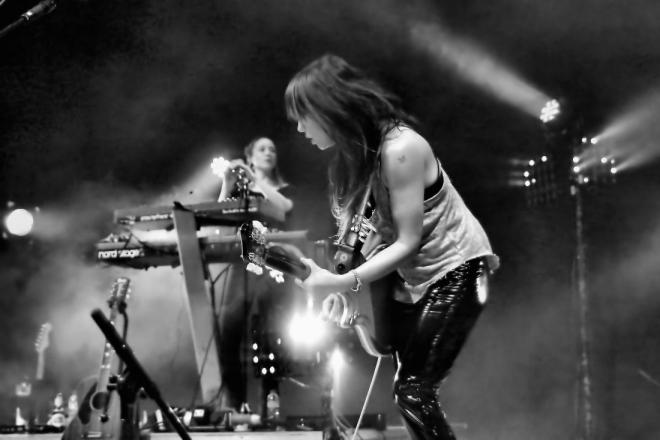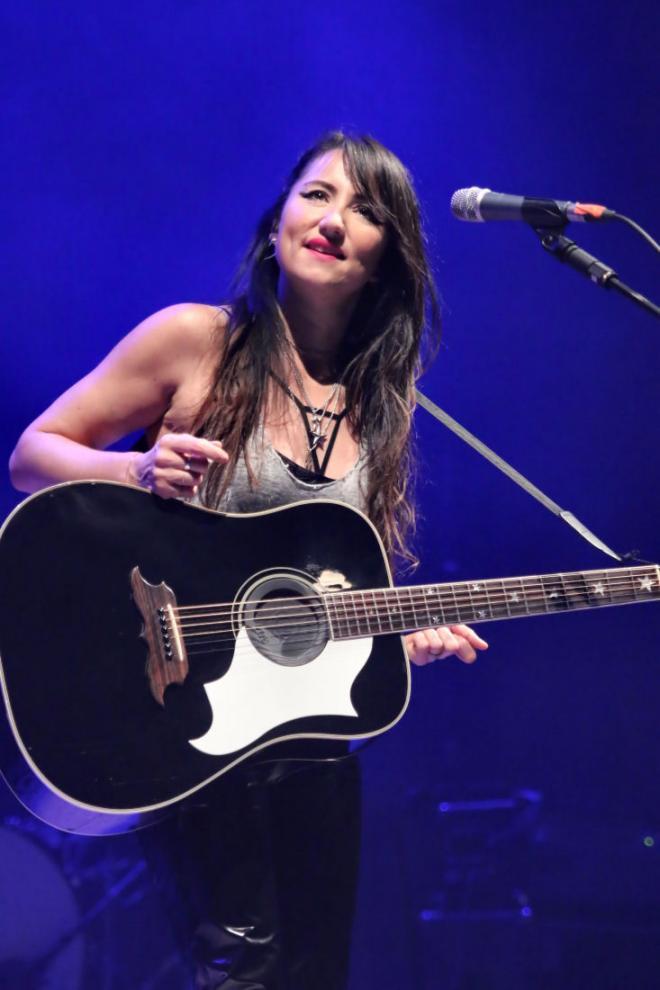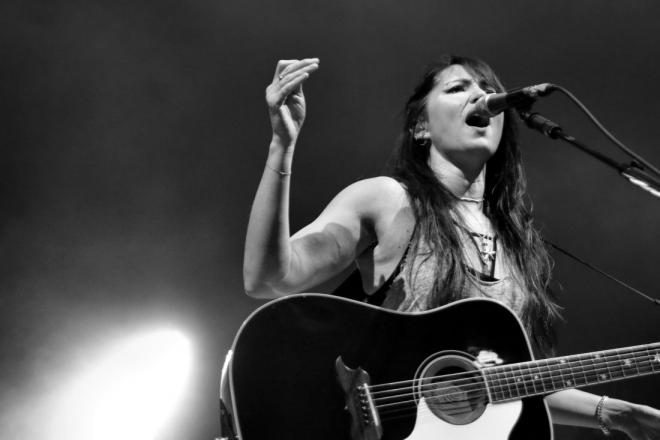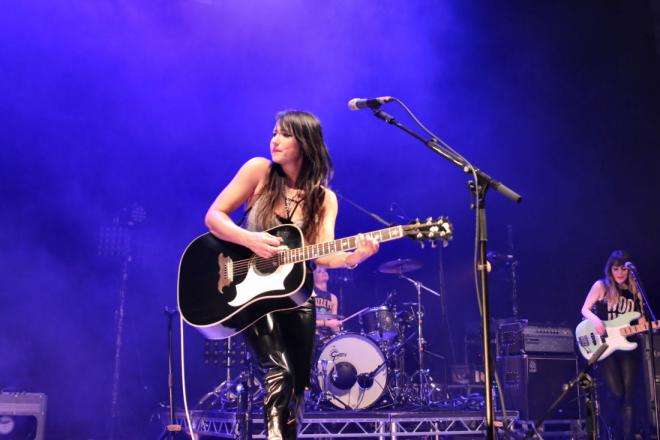 Last time we saw KT Tunstall was last year at the Symphony Hall. This time she is promoting her latest album Wax and although we enjoyed it, this was totally different.
The problem with the Symphony Hall, as I have said many times, is that it's too nice and posh and that dreaded word – seated! To create an atmosphere is very difficult, but not a problem tonight. In fact, KT Tunstall achieved something special in the cavernous Town Hall. She created an intimate atmosphere, which takes some doing.
With a mixture of acoustic, full band acoustic and full band performances of new stuff like the lead single 'The River' from Wax. Mixed with classic Tunstall tunes like 'Other Side Of The World' and 'Black Horse And The Cherry Tree', which morphed into ram jams 'Black Betty' and a great sing along version of 'Heaven Is A Place On Earth' before finishing the night with 'Suddenly I See'. It sent the crowd very happy into the Birmingham night, cracker!
Photos by Geoff Griffe
Review by Jennifer Griffe