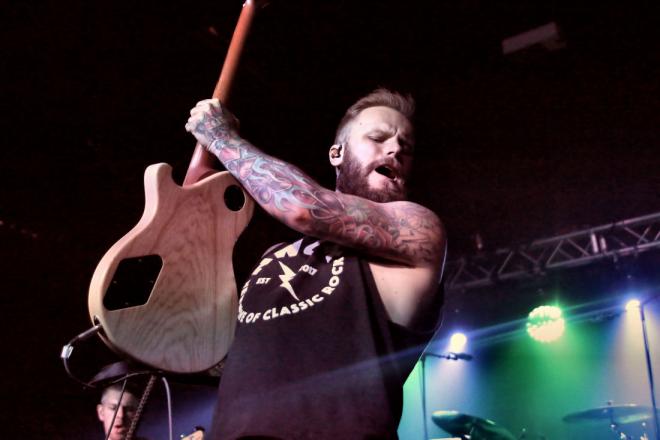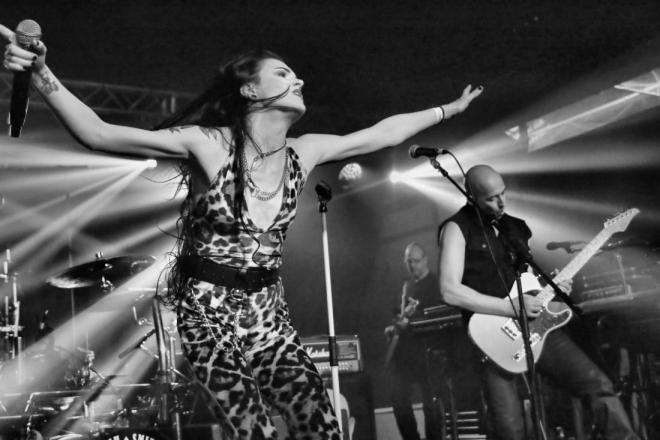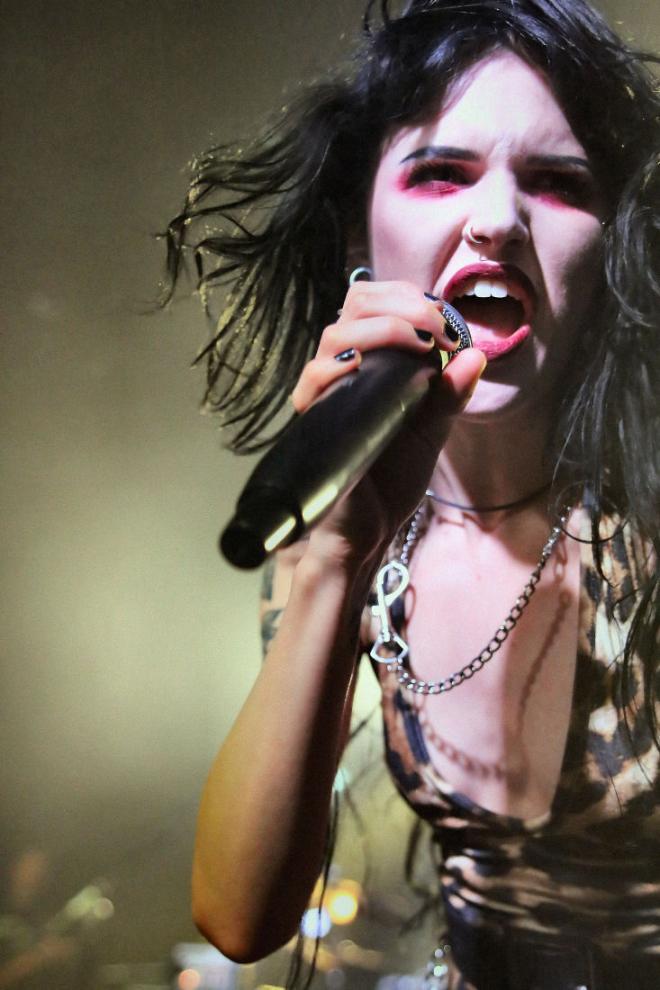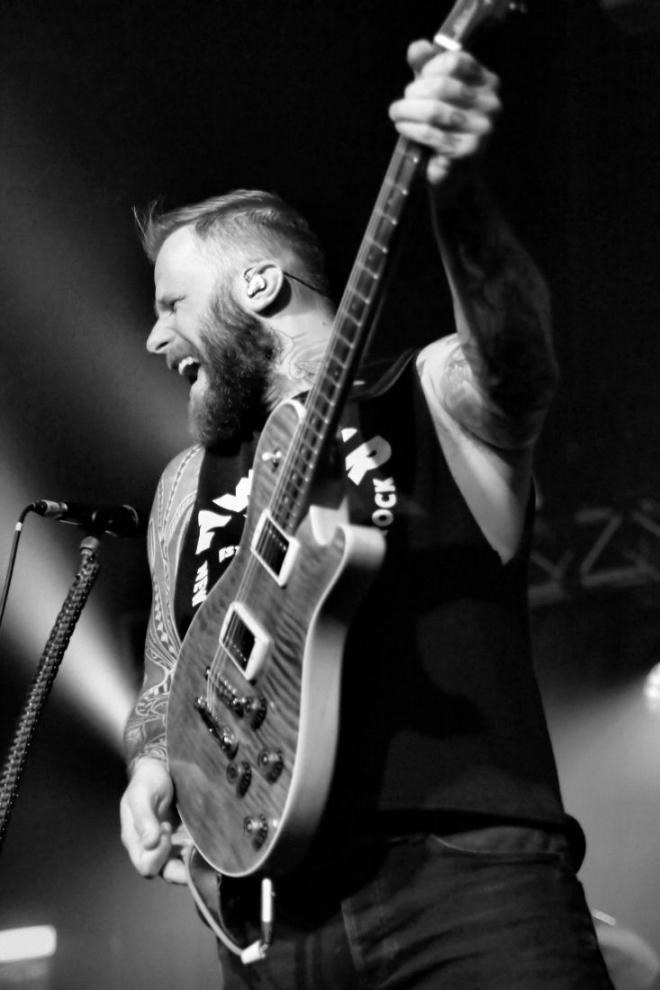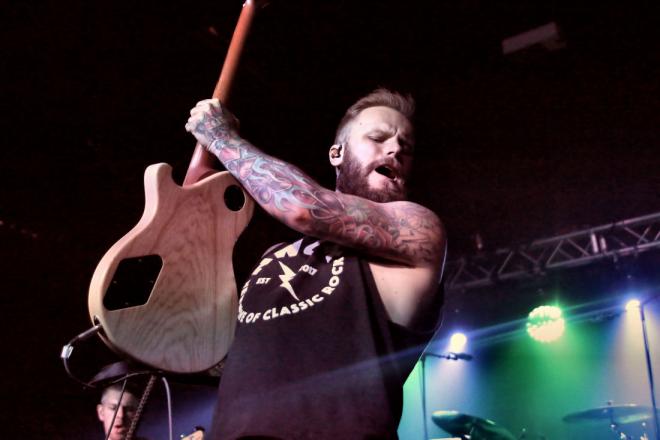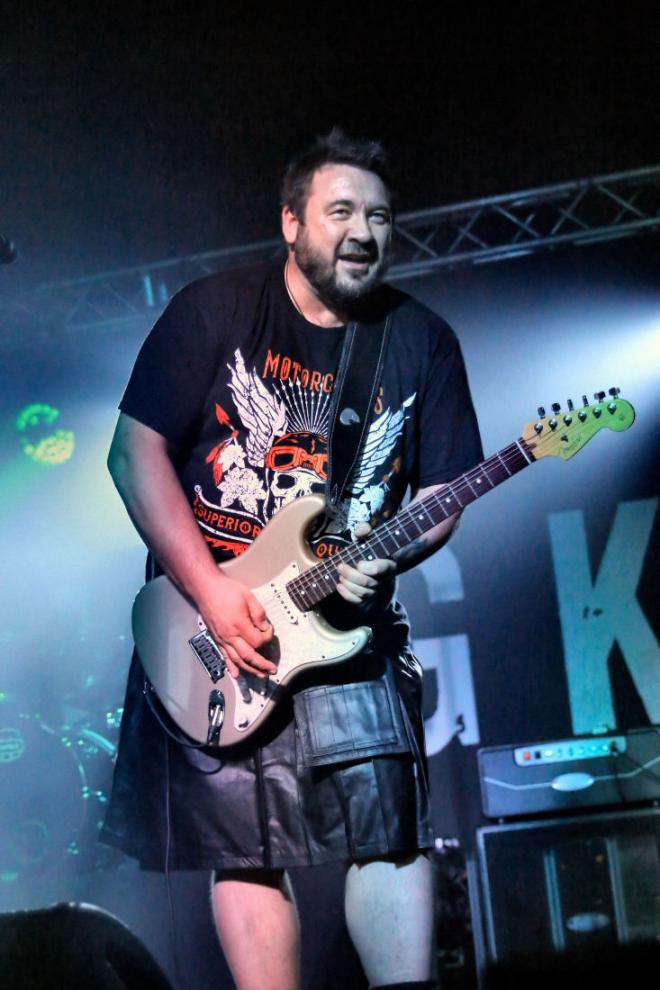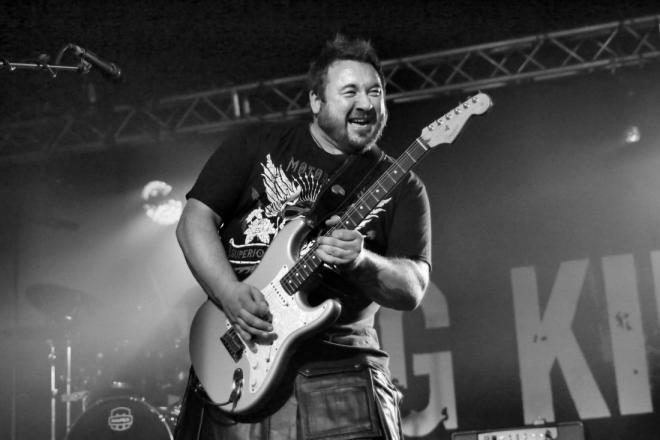 KK's Steel Mill Mini Festival Featuring KING KING, Kris Barras & Myke Gray ft Kim Jennet
Right off the back I have to admit this is my first time at this historic factory turned music venue, even though it's very local for me. And what a night to go a mini festival no less, with five bands on. Sorry to say due to work commitments I missed the first two, Rebecca Downes and Blue Nation, however a friend of mine already there informed me they were both excellent.
I have been a fan of Myke Gray for a long time, with bands Jagged Edge, Skin, Red White & Blues and a list of classic rock anthems as long as your arm, so when he has been bigging up Kim Jennet as one of the best vocalists he has worked with or seen, I was looking forward in seeing her. And my god was he right, she is amazing, full of energy, style, presence, and what a voice. She IS the complete package. Backed by Myke and a cracking band, she tore through a set comprised of her own new material and of course classic Skin tracks, which she pulled off with ease, no mean feat I can tell you. Recently being added to Download, this girl will only get better and better, and is a star in the making.
As for Kris Barras and King King, I have had the pleasure in covering them both before, so know I am in for a great end to the night. Next on Kris Barras, who continues to grow as a composer, his set made up of older tunes and with a pre view of a couple of tunes from his next album, which should be released later in the year. I felt they had a slightly more commercial vibe, nothing wrong with that may I say. I know I will be getting that one.
Finally the headliners King King, who have been referred to as the best Blues/Rock band in the world by many a canny editor, with awards to back it up and again tonight, even in a shorter than normal set, proved that it would take a brave man not to agree. A class act with some absolutely sublime guitar playing by frontman Alan Nimmo and backed by a superb tight band. Nobody wanted this night to end, and so I must say a big thanks to Phil and all at KK's tonight for their help – a great idea, great bands, great venue and great night, enough said.
Photos & Review by Geoff Griffe