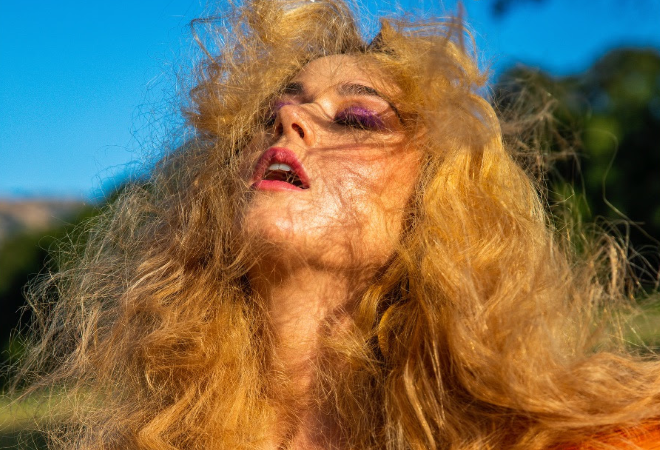 Global superstar Katy Perry has unveiled her first new solo music since 2017 in the form of new single 'Never Really Over'.
The track explores the nature of relationships and was co-written by the singer alongside Zedd, Dan Haywood, Leah Haywood, Dagny, Gino Barletta, Michelle Buzz, Jason Gill and Hayley Warner. The track was also produced by Zedd together with Dreamlab.
WATCH THE OFFICIAL MUSIC VIDEO HERE:
The Philippa Price-directed video was shot in California near Malibu.
Katy commented, "All of our relationships – from first love, through failed love, to great love – all become a part of you, so that none are ever really over, and once you accept both the dark and the light, you may find that the darkness brought you to the light."
Katy burst onto the music scene with her 2008 release One of the Boys after signing to Capitol Records/Virgin EMI in 2007. Her follow-up album Teenage Dream dropped in 2010 when she became the first female artist to chart five No.1 singles from one album, including title track 'Teenage Dream', 'Last Friday Night (T.G.I.F.)', 'California Gurls' ft Snoop Dogg, 'Firework' and 'E.T.' ft Kanye West.
2013s PRISM was also hugely successful and sold more than 12.5 million copies worldwide and featured hit singles 'Roar' and 'Dark Horse'. Witness was Katy's third album to debut at No. 1 on the Billboard 200 and the record for the biggest week for an album by a female artist in 2017.
Katy was also the first female artist to have four videos surpass a billion views each. Her videos for 'Firework' and 'Last Friday Night' have over one billion views, while 'Roar' and 'Dark Horse' have surpassed the two billion mark.