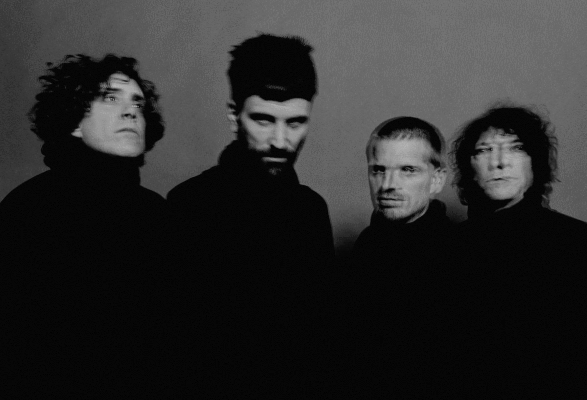 Kasabian have revealed brand new single 'ALYGATYR'.
The track was written by Serge Pizzorno as well as produced by Serge alongside Fraser T Smith with mixing by Spike Stent.
'ALYGATYR' marks the start of an exciting new chapter for the band following the departure of former frontman Tom Meighan. Consisting of just over three minutes of pure adrenaline, the classic Kasabian banger is fuelled by their trademark swagger sound.
LISTEN TO IT HERE:
The Leicester rockers are currently on the road with their sold out 17-date UK tour. The 18 song setlist features all their biggest hits plus a few surprises.
Kasabian has also lined-up two huge festival appearances for next year at Neighbourhood Weekender and the Isle Of Wight Festival.
Neighbourhood Weekender tickets on sale now from Ticketmaster See Tickets
Isle Of Wight Festival tickets on sale now from Ticketmaster
Since first forming in 1997, the band has dropped six studio albums to date including their 2004 self-titled debut, 2006s 'Empire', 2009s 'West Ryder Pauper Lunatic Asylum', 2011s 'Velociraptor!', 2014s '48:13' and 2017s 'For Crying Out Loud'.
Kasabian are Serge Pizzorno on vocals & guitar, Chris Edwards on bass, Ian Matthews on drums and Tim Carter on guitar.
Photo Credit: Neil Bedford