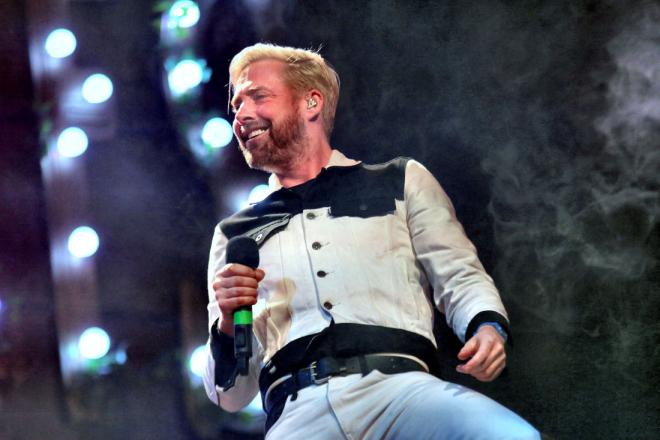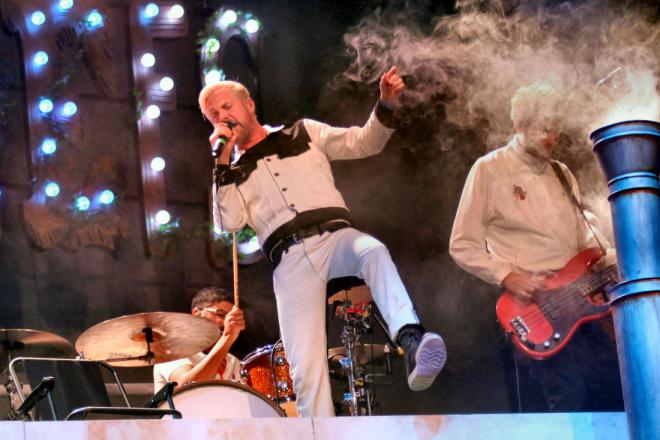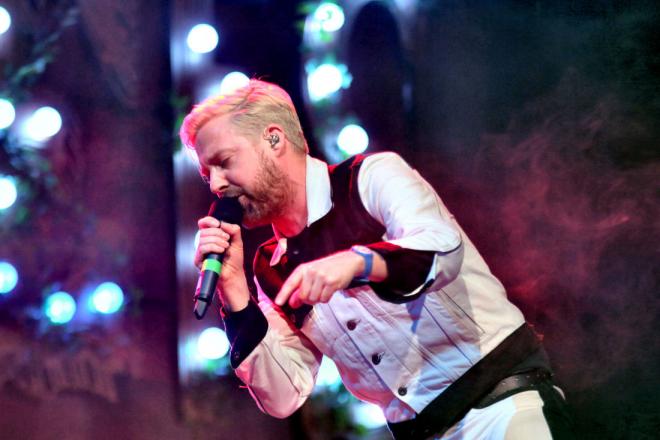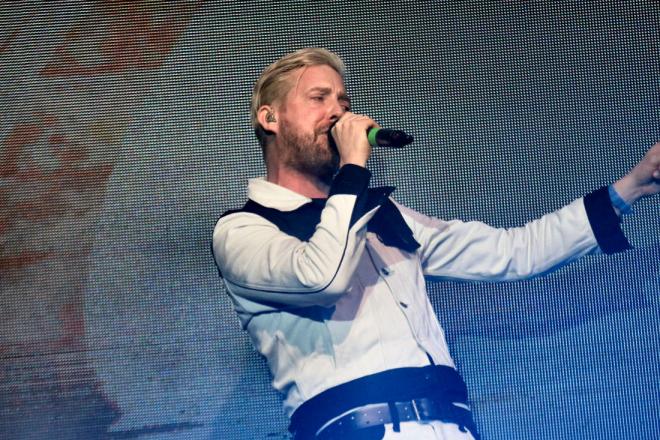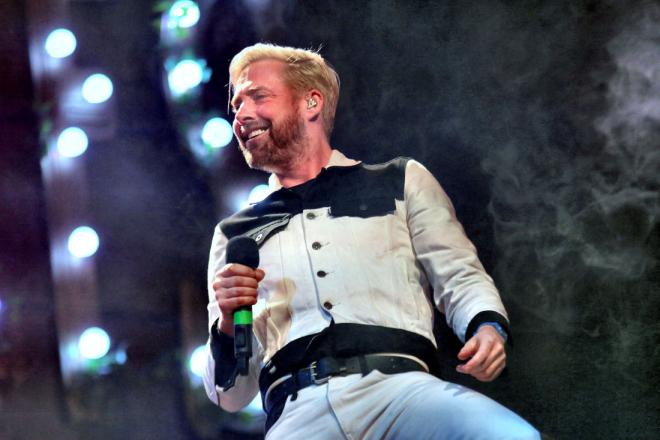 Kaiser Chiefs plus support from Razorlight
Having never seen any of the bands performing tonight, I didn't know what to really expect. Only hearing that the Kaiser's were a great live band, we looked forward to it. Due to traffic we only caught the last half of Razorlight's support slot but saw enough to know we shall not be making the same mistake when they tour again. They were excellent, catchy tunes put over with a punky swagger. Yes, the hits were there but lesser known tunes showed just how good a band they are.
To be honest having Razorlight as a support was a genius move as there are in our opinion a great similarity with them and the Kaiser Chiefs, with both of them having that punk edge to their songs and performance. The Kaiser's are now a staple on the arena circuit and after witnessing them tonight you can see why. Yes, some people would call them safe now, but who cares when you get this calibre of entertainment.
With a somewhat whacky stage set including enormous lorry tyre drum riser, shack with smoking chimneys and at one point a sun umbrella and deck chairs during a little break on top of the shack, a quick towel off and drink and back at it! And great retro style graphics on large screens, what's not to love? Put this together with a great seasoned band and a very likeable and extremely good front man in Ricky Wilson and you can't go wrong. Who gets part of the audience singing "Kaiser" and the other "Chiefs", and disappears running down the side and reappearing in the centre under a lamp post, pulling out a lady from the audience to play hook a duck? I presume with a nod to the title of their latest top 5 album 'Duck' for the next song to be played, she picked out 2007's 'Thank You Very Much'.
You tend to forget just how many big tunes they have released until they bombard you with them. 'Parachute', 'Ruby', 'The Angry Mob', 'Every Day I love You less And Less', 'Oh My God' and 'I Predict A Riot' were all there not to say that the new stuff from 'Duck' were over shadowed. In fact, songs like 'Northern Holiday' and 'Target Market' stand up well in this bombardment. And we have never seen a finale like this with confetti canons pouring out for that long, making the arena look like a snowstorm. Very very entertaining – long live the Kaiser Chiefs!
Photos by Geoff Griffe
Review by Jennifer Griffe