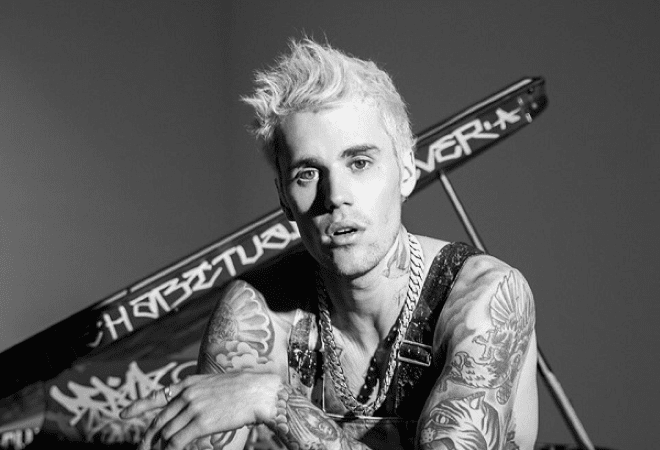 Justin Bieber is back with new music and his first-ever docuseries. The Grammy-winning global superstar announced his hugely anticipated brand new single 'Yummy' on Christmas Eve with the track due to drop on 03 January 2020.
'Yummy' will appear on Bieber's forthcoming fifth studio album, which he will also hit the road in support of across North America later this year.
CHECK OUT THE EXCLUSIVE SUPER-TRAILER HERE:
The singer has also partnered with YouTube Originals to create the all-access 'Justin Bieber: Seasons'. The 10-episode docuseries chronicling the making of his first album in four years will premiere on 27 January 2020 and bring the star back full circle to the platform where he was first discovered back in 2007. He is currently the most subscribed artist on YouTube with an incredible 47.8 million subscribers, appears in six videos with over one billion views and has over 19 billion views on his Official Artist Channel.
Justin commented, "When I was getting started, YouTube provided me a platform and a community where I could share music, experiences and moments with my fans. It feels great to partner with YouTube for this original documentary series. I want my fans to be part of this journey."
WATCH THE OFFICIAL TRAILER HERE:
FIVE FAST ARTIST FACTS:
Justin Bieber's Grammy-winning 2015 album PURPOSE sold over 21 million copies worldwide.

The singer's recent collaboration with Ed Sheeran 'I Don't Care' hit No.1 in 26 countries worldwide.

Billie Eilish's huge hit single 'Bad Guy' was pushed over the top by a Bieber remix, reaching No.1 in the US.

'10,000 Hours' with Dan + Shay became the highest charting debut for a country song in the history of the Billboard Hot 100.

Justin made chart history with 'Despacito' and DJ Khaled collab 'I'm The One' as the first artist ever to tally new No.1s on the Hot 100 in consecutive weeks – Bieber's fourth and fifth No. 1 singles. His 'Despacito Remix' also broke streaming records to become the most-viewed video of all time.