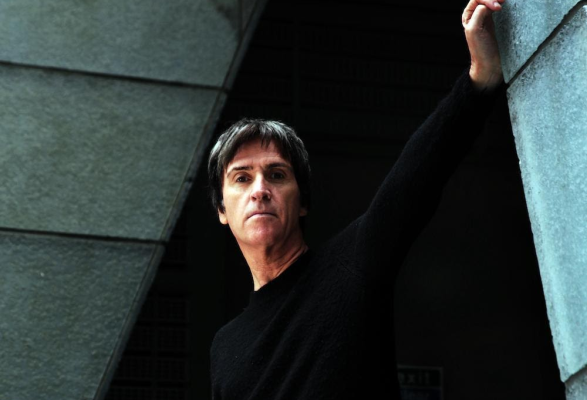 Johnny Marr has released the 'Fever Dreams Pt 2' EP, which includes four new tracks that will feature on his anticipated double album 'Fever Dreams Pts 1-4', due out on 25 February 2022.
The EP includes single 'Sensory Street' alongside 'Tenement Time', 'Hideaway Girl' and 'Lightning People'.
LISTEN TO 'TENEMENT TIME' 'HERE:
CHECK OUT THE LYRIC VIDEO FOR 'SENSORY STREET' HERE:
Early previews of 'Fever Dreams Pts 1-4' have already received widespread acclaim. Following the album's release, Marr will join Blondie as a special guest on their 'Against All Odds' headline tour in spring 2022.
Tickets on sale now from Gigantic AXS Ticketmaster The Ticket Factory
He will also join The Killers on their headline US tour in August-October 2022.
Johnny Marr made his much-anticipated return to the live stage in September, marking his first shows since performing 'No Time To Die' with Billie Eilish and Hans Zimmer live at the BRIT Awards. The performance followed his work on the latest James Bond film soundtrack, now the highest-charting album in the history of the film.
'Fever Dreams Pts 1-4' will be available on CD and double vinyl with the official store offering exclusive limited edition white vinyl and cassettes, alongside merch bundles with signed prints. HMV and independent record stores will also be stocking a limited-edition turquoise vinyl pressing.
Johnny Marr 'Fever Dreams Pts 1-4' Full Album Tracklisting:
Spirit Power & Soul
Receiver
All These Days
Ariel
Lightning People
Hideaway Girl
Sensory Street
Tenement Time
The Speed of Love
Night and Day
Counter-Clock World
Rubicon
God's Gift
Ghoster
The Whirl
Human
Photo Credit: Andy Cotterill