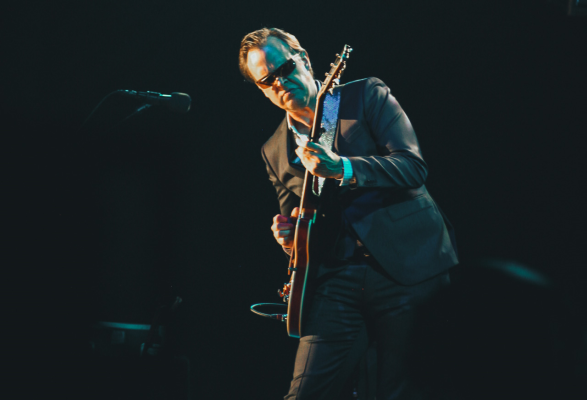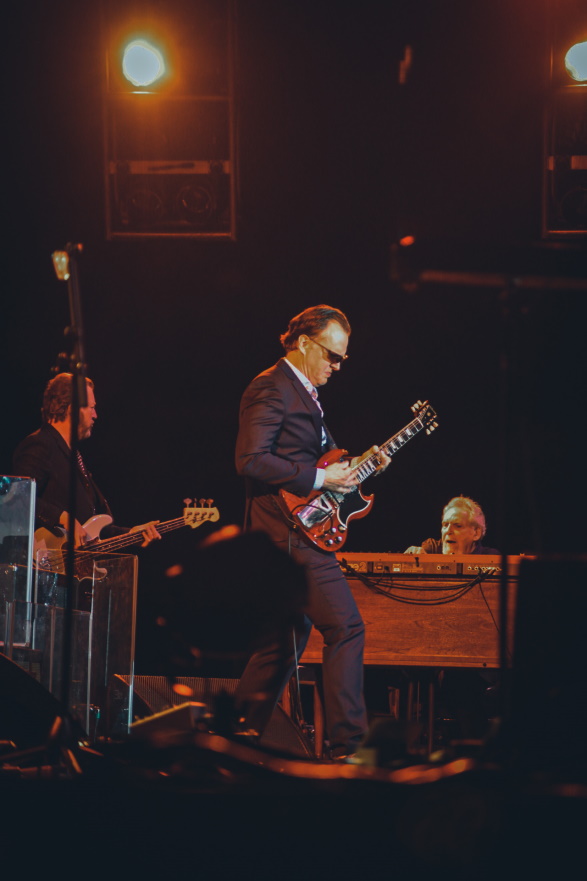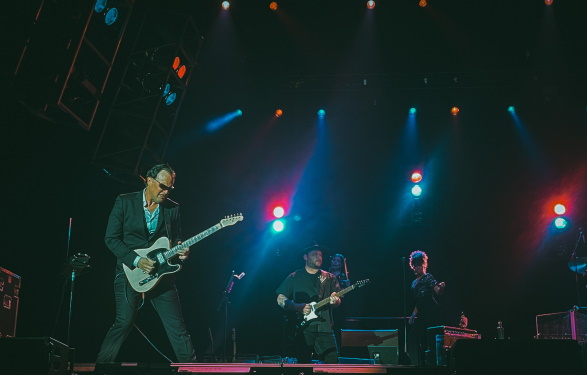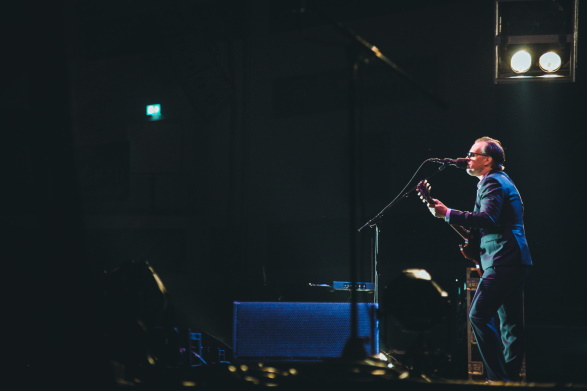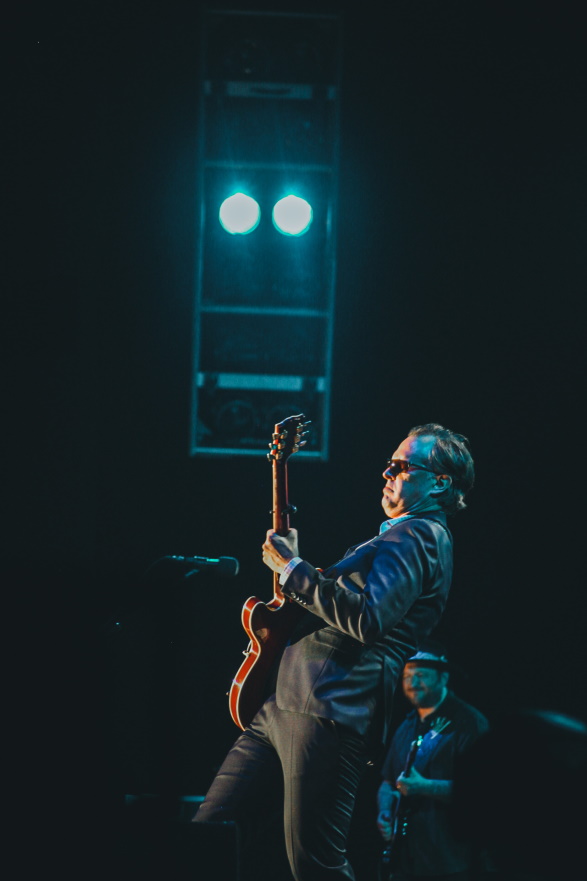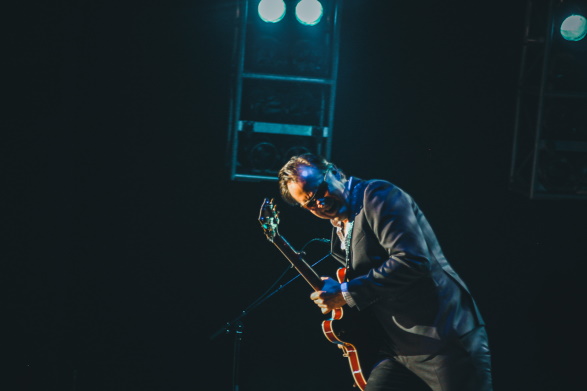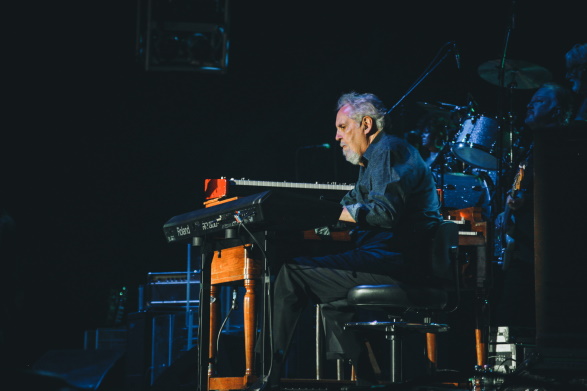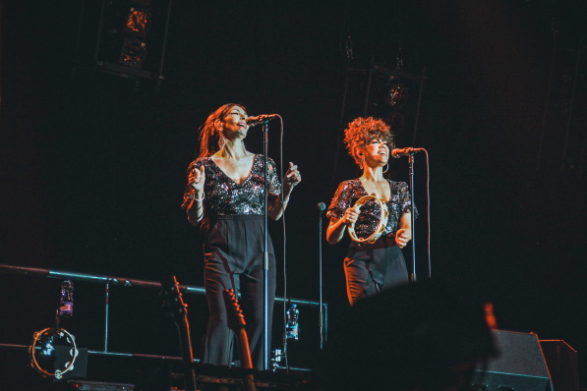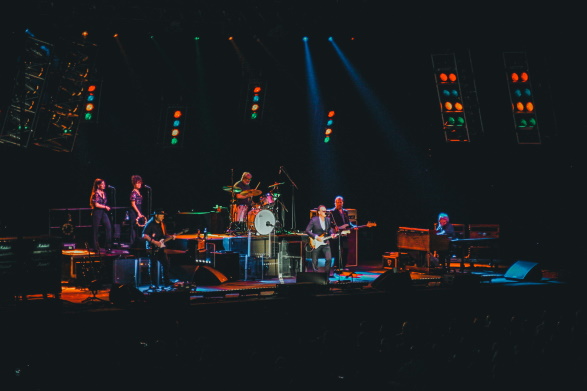 As we walked into Motorpoint Arena Cardiff and sat in the 3rd row of seats from the stage I was getting excited, personally haven't been sat this close in a gig before, and also have never seen Joe Bonamassa, so I was hopefully in for a treat, and I well and truly was. He opened up with his set with 'Evil Mama' and 'Dust Bowl' and ended with 'Woke Up Dreaming' and 'Sloe Gin'. Disappointed that he didn't play 'Driving Towards The Daylight' as that's the only one I REALLY knew, but that's okay as he has hundreds of hits, so every song was a cracker to listen to.
The band was extremely tight and sounded clear as day. I especially enjoyed Reese Wynans on keyboard, he was so refreshing to watch. Joe was on top form as usual giving us near 10 mins per song, doing extremely long guitar solos, watching him in person play guitar was immense and captivating as I know he has played from a very young age. The gig was great, and I'd happily review again if he were to come back to Cardiff, my one and only criticism was the fact it was seated. People around me wanted to get up and dance and bang their heads to Joe's songs, but unfortunately every time they stood, they were immediately told to sit. Hopefully he would consider changing the seating plan as I think the gig would have more intensity to involve the fans more as they really want to give that vibe back to him.
It was also a fantastic return to live music for this listener after way too many months of stage silence.
Review & Photos by Kern Hollie Bridges