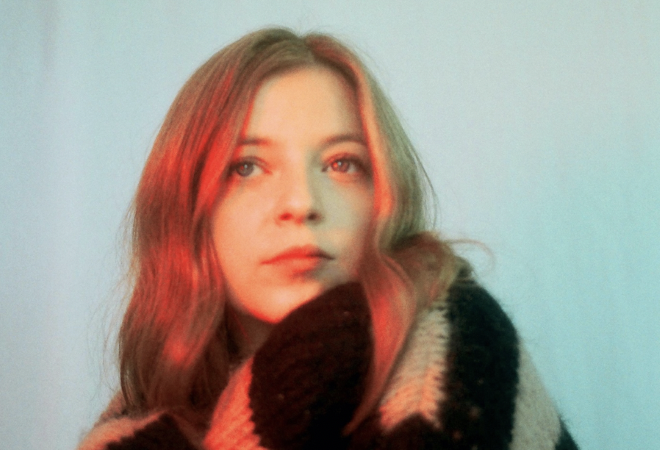 Jade Bird has shared new track 'Houdini', which is set to feature on her much anticipated second album due out next year.
The track sees Jade put to bed the part of her past where she was obsessed with literal abandonment. She commented, "I've loved the word/concept for a really long time. All of a sudden, it seemed to be the perfect metaphor for the figures who had left my life in the past. I had no control or choice on their appearances and disappearances – sort of like the man himself."
LISTEN TO 'HOUDINI' HERE:
The new song follows first single 'Headstart', penned by the singer-songwriter in early 2020 after spending a year on the road and recorded in the iconic RCA studios by powerhouse producer Dave Cobb.
Discussing the single Jade commented, "Headstart came out of a trip I made to upstate New York at the beginning of the year. It's quite a light-hearted song, about liking someone who just can't see the signs, and releasing it feels like a way to give a bit of joy to the end of the year. It feels like community to me, and it makes me want to sing again."
LISTEN TO 'HEADSTART' HERE:
Since dropping her self-titled debut album last year, her songs have been on constant rotation on Radio 1. She performed live at Glastonbury for the first time in 2019 as well as took to the stage on Jools Holland and sold-out countless headline shows across the globe.
Over the last two years, Jade has become part of a community of American songwriters and artists, with the likes of Jason Isbell, Sheryl Crow and Brandi Carlile all taking the British voice firmly under their wing.
The 'Uh Huh' singer also joined Brandi and Sheryl on stage at last year's Newport Folk Festival to perform '9 to 5' with Dolly Parton along with Linda Perry, Maggie Rogers, Natalie Hemby, Maren Morris, Amanda Shires and more.
Jade Bird has announced a headline show at the O2 Shepherd's Bush Empire, London on 09 March 2021, tickets on sale now from Ticketmaster Ticketweb See Tickets
Joining her on stage for the gig will be Mosa Wild and Annabel Allum.