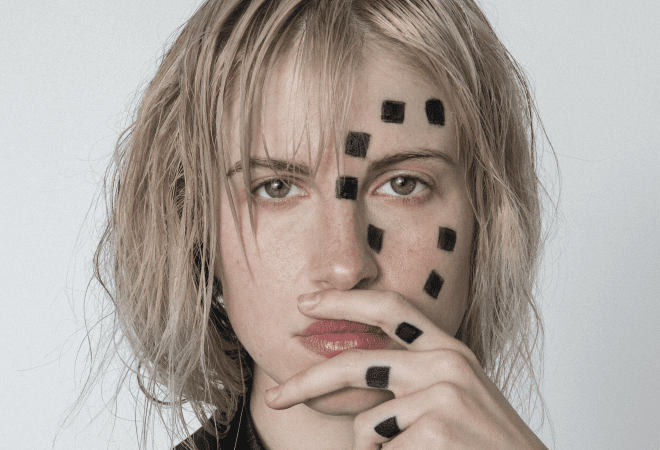 Hayley Williams has dropped her critically-acclaimed debut album 'Petals For Armor'.
The LP was unveiled in three instalments and produced by Taylor York, Williams's lead collaborator in the Grammy Award-winning Paramore. Completed by five brand new tracks alongside the 10 previously released tunes released across her two EP's – 'Petals For Armor I', which came out in February, followed by 'Petals For Armor II' in April.
Hayley has also shared the official music video for 'Dead Horse', directed by Paramore's Zac Farro.
WATCH IT HERE:
'Petals For Armor I' featured songs 'Simmer', 'Leave It Alone', 'Cinnamon' alongside two interlude tracks, with official music videos directed by Warren Fu. 'Petals For Armor II' comprised of 'Why We Ever', 'My Friend', 'Dead Horse', 'Over Yet' and 'Roses/Lotus/Violet/Iris' featuring singer-songwriters Julien Baker, Phoebe Bridgers and Lucy Dacus.
"'Petals For Armor' is very special to me and it encapsulates a moment in time that I am always going to hold dear. I learned a lot of lessons writing this album… some of them I am still learning. I wrestled with my rage, defeated apathy, and felt the full spectrum of my femininity. My stubborn heart softened up to let out rotted feelings and other feelings grew. I even fell (not dove) deeply in love, in spite of the fear that love could be hopeless. Don't be fooled though, I am still a fantastical mess!
Our lives are never neatly wrapped up and tied with a bow. The stories are infinite, with pain and hope tangled up in each of them. I am fully surrendering these particular stories now to all of you, in effort to best live (and write about) the next ones… Thank you again for caring. You didn't owe me that. I am full of love for you. Now, just enjoy the damn music!" Hayley Williams
The Grammy Award-winning artist recently confirmed that the Petals For Armor Tour has been rescheduled to 2021 – more details and new dates to be announced soon.
'Petals For Armor' Full Album Tracklisting:
Simmer
Leave It Alone
Cinnamon
Creepin'
Sudden Desire
Dead Horse
My Friend
Over Yet
Roses/Lotus/Violet/Iris
Why We Ever
Pure Love
Taken
Sugar On The Rim
Watch Me While I Bloom
Crystal Clear