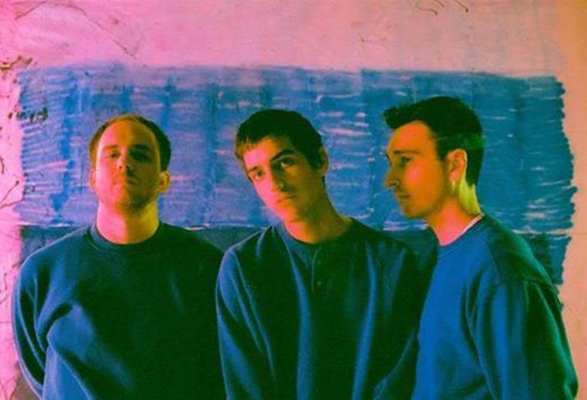 half•alive have unveiled brand new single 'Hot Tea' alongside an official music video.
The song is co-produced by David Pramik and OJIVOLTA and the accompanying music video directed by the band's very own Josh Taylor, with choreography by JA Collective.
The single follows previously released tracks 'Make of It', 'Summerland', 'Time 2' and 'What's Wrong'.
The Long Beach-based trio have also announced the first part of their new album 'Give Me Your Shoulders, Pt. 1', due out in February 2022.
On 'Hot Tea' Josh Taylor commented, "Hot Tea" is a deep longing to be touched by life. A desperate desire to love someone with sacred, caring hands & be loved in return by people & God & her creation. We shot this video on tour, representing that desperate longing with plastic- a material that is nearly invisible, yet air tight. That was the feeling for me at least. Plastic is a thin filament that prevents pure exposure to the raw ingredients of life. An artificial, translucent barrier to the heart that i will claw at until there is nothing left."
CHECK OUT THE MUSIC VIDEO HERE:
Taylor also discussed 'About Give Me Your Shoulders, Pt. 1' saying, "We've never before explored the topic of love in our songs. This album is unexplored territory in that regard. It's vulnerable. Exposing my shoulders to whoever will stop & listen. Many of the songs are about the cry for love's hand around my heart. In one breath it's about a person & about God. To ache for the comfort of another. To hide in the corner of their shoulder & know I am safe.
Give Me Your Shoulders is Love. To give what you cannot carry. To accept another's burden without condition. To yoke yourself with the author of Love & find rest for your soul."
half•alive will be heading out on tour in support of the new album, with a run of UK & Ireland shows scheduled for May 2022.
half•alive UK Tour Dates:
Birmingham O2 Institute 2, 12 May
London EartH, 13
Manchester Academy 2, 14
Glasgow SWG3 TV Studio, 16
Dublin Academy, 17
Tickets on sale now from Ticketmaster Ticketweb See Tickets
The band is Josh Taylor on vocals, Brett Kramer on drums and J Tyler Johnson on bass.
Photo Credit: Grant Spanier