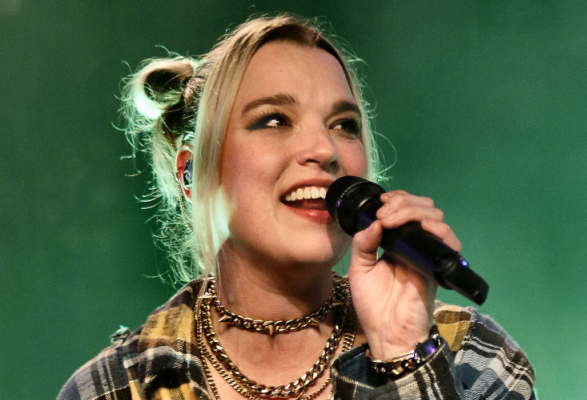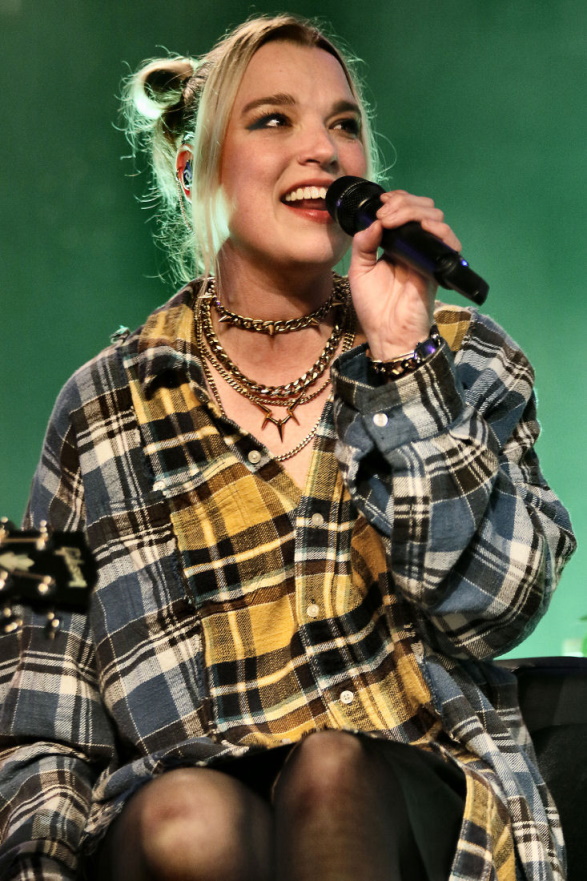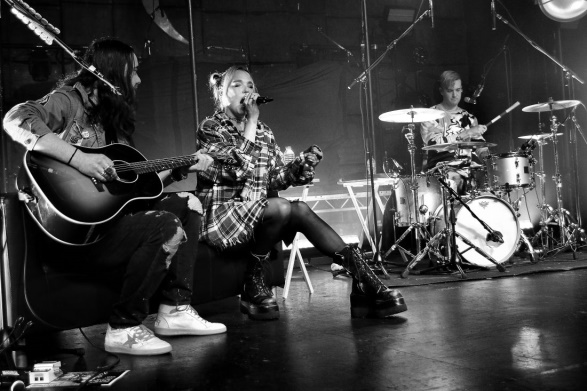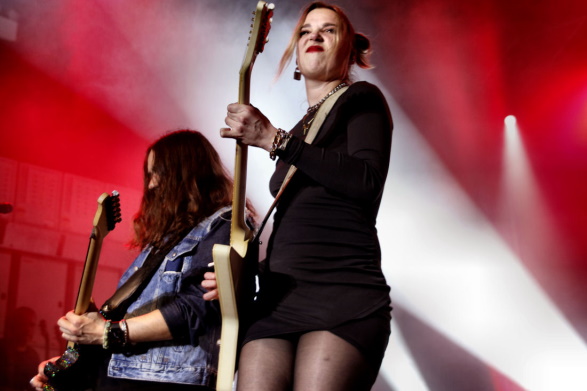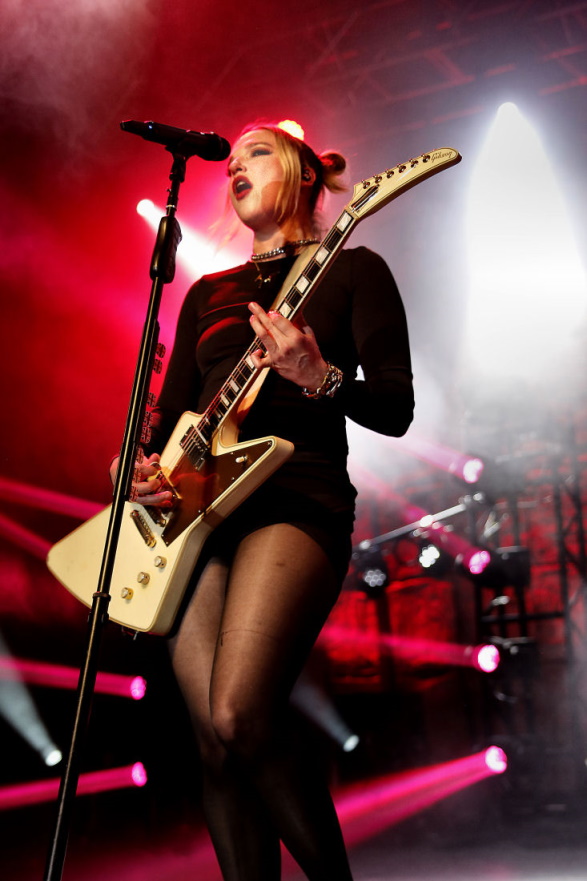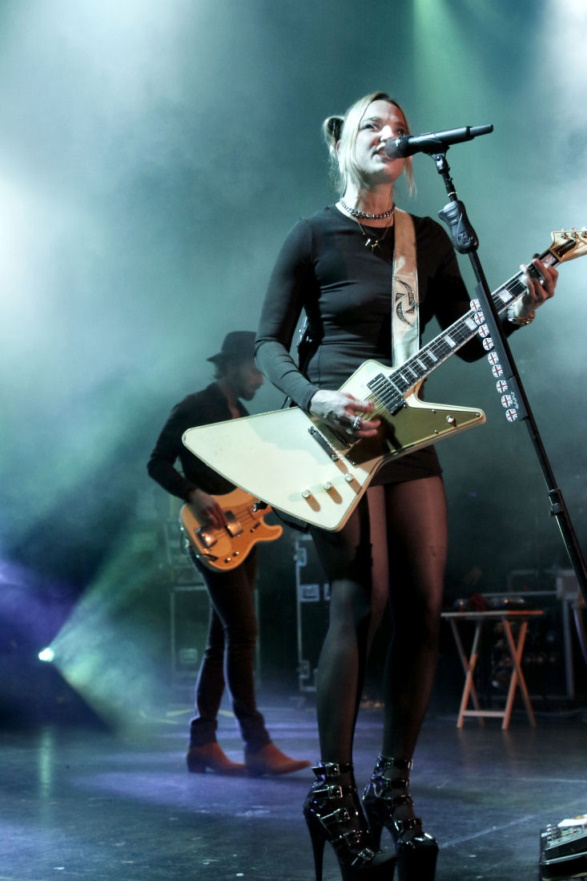 After being denied being able to see one of our favourite bands for three years now, the mighty Halestorm come back to Birmingham. But not at the usual big venues, playing at the more personal O2 Academy, a great choice when playing this type of gig.
An Evening With, which saw Lzzy Hale and crew take to the stage with a stripped down, relaxed first set, including a sofa! Wearing more casual clothes and having a lot of banter with the sold out, of course, crowd, this was as I can verify relaxed so much so that when looking at set list on the floor, there was nothing on it, so they were winging it. It was great to see Halestorm thumping favourites like 'I Am The Fire', 'I like It Heavy' and 'Raise Your Horns', performed mainly sitting down, and throwing in a cover of Judas Priests 'Living After Midnight'. With Lzzy's drummer brother Arejay trying his hand with jokes on stage, just don't give up the day job, taking it on the chin with a big grin on his face, with the crowd's reactions.
And after a small break Halestorm come back on and Lzzy dressed in black with her guitar slung low. You knew this was the usual Halestorm we have missed onstage doing what they do best, rock ya heads off. Amongst the crowd faves like 'Mz Hyde', 'I Get Off', 'Freak Like Me' and 'Amen', throwing in tasters from the next album like the title track 'Back From The Dead', due for release in May. It was a night you really didn't want to end, but after a blistering three song encore 'Here's To Us', 'Love Bites' and 'I Miss The Misery', it was sending the faithful happy, no, ecstatic crowd into the cold night.
Class is overused sometimes, but not in Halestorm's case. And just a note anyone who has witnessed the power and control of Lzzy's vocals, one of the best female rock singers out there, she should win an award for being able to rock out in an incredible pair of high heels that would cause most people to have a nosebleed. Hurry up back Halestorm.
Photos by Geoff Griffe
Review by Jennifer Griffe