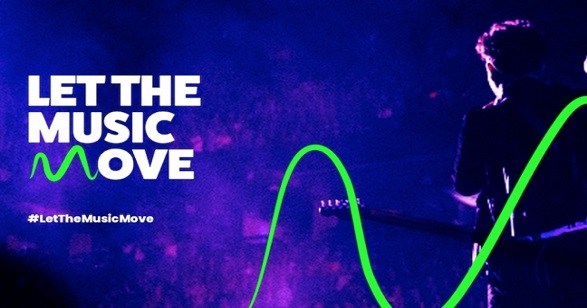 Andrew Lloyd Webber, Cameron Mackintosh and the live music industry take legal action to force government to hand over results of its live event pilot scheme.
In a recent BBC news report,
The Events and Research Programme (ERP) has seen test audiences attending events like the FA Cup Final, the Download festival and the Brit Awards.
Event organisers had expected the findings to be made available last week, allowing them to plan ahead for the rest of the summer, but publication was delayed without explanation.
"The short-term hit is stark," said the live event industries in a statement announcing their legal action.
"Research indicates that the potential four-week delay to reopening will lead to around 5,000 live music gigs being cancelled, as well as numerous theatre productions across the country, costing hundreds of millions of pounds in lost income."
'Unfair'
Organisers are particularly aggrieved that events like Wimbledon and the Euro finals will go ahead with large-to-full audiences, while gigs and shows are being curtailed.
"The government's actions are forcing theatre and music companies off a cliff as the summer wears on, whilst cherry-picking high-profile sporting events to go ahead," said Lord Lloyd-Webber. "The situation is beyond urgent."
"We simply must now see the data that is being used to strangle our industry so unfairly."
On Tuesday, culture minister Nigel Huddleston was asked to explain why the government had delayed publishing data on test events.
"We want to get the information and data out very soon," he told MPs in parliament. "We will be publishing the information shortly, as well as guidance to help events open."
MP Mark Harper, a former Conservative minister, said he feared the data had been withheld because "it would have demonstrated that we could have safely opened on 21 June″ and that he suspected the results of the trial were "fantastically positive".
"I am afraid that I would not buy into some of his conspiracy theories around this," replied Mr Huddleston, saying the report "needs to be comprehensive" and must be reviewed by several government departments before publication.
However, he added, the current crop of test events had "not shown any evidence" of causing outbreaks.
"If the events had, we would have communicated that information urgently."
Insurance scheme
The legal action has been taken by a group including Lord Lloyd-Webber and his fellow West End producers Sonia Friedman and Cameron Mackintosh. Others supporting the action include Peter Gabriel, of the Womad festival, and the live music body, LIVE.
As well as their attempt to force the publication of the ERP research, the group are calling for a government-backed insurance fund to cover live events this summer.
Such a scheme would mean cancelled shows could get their money back; while the government would make a profit on any events that go ahead.
The live industry has been calling for this assistance – which is already afforded to the film and TV industry – since the start of the year.
MPs on the Public Accounts Committee also called for such a scheme to be set up in a report issued on Wednesday.
Mr Huddleston said the government was "aware of wider concerns about the industry, including insurance".
"We are considering options, and we are taking those issues very seriously," he added.