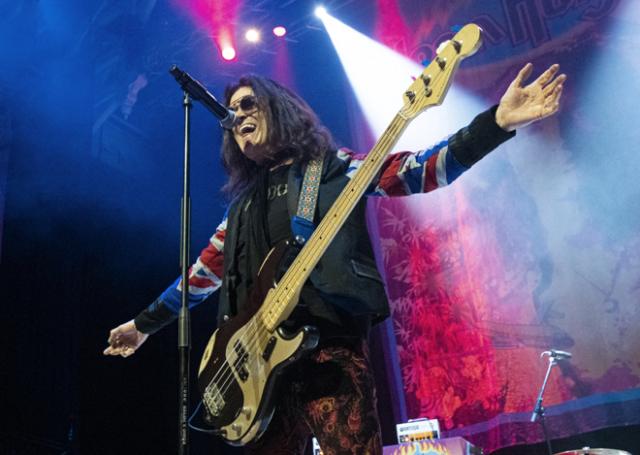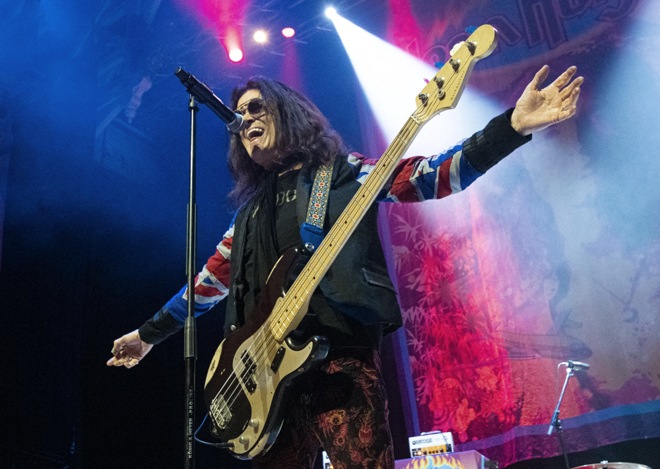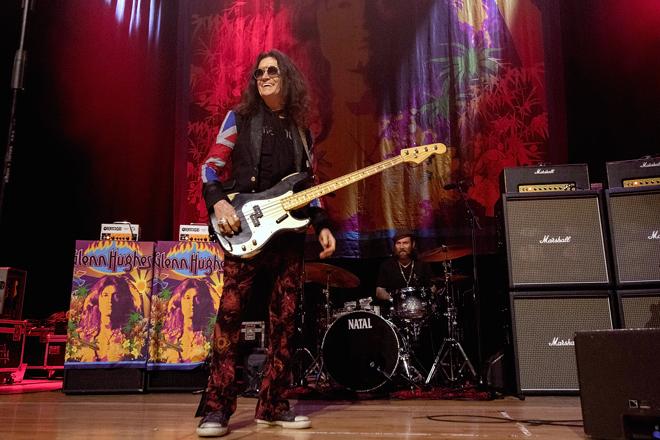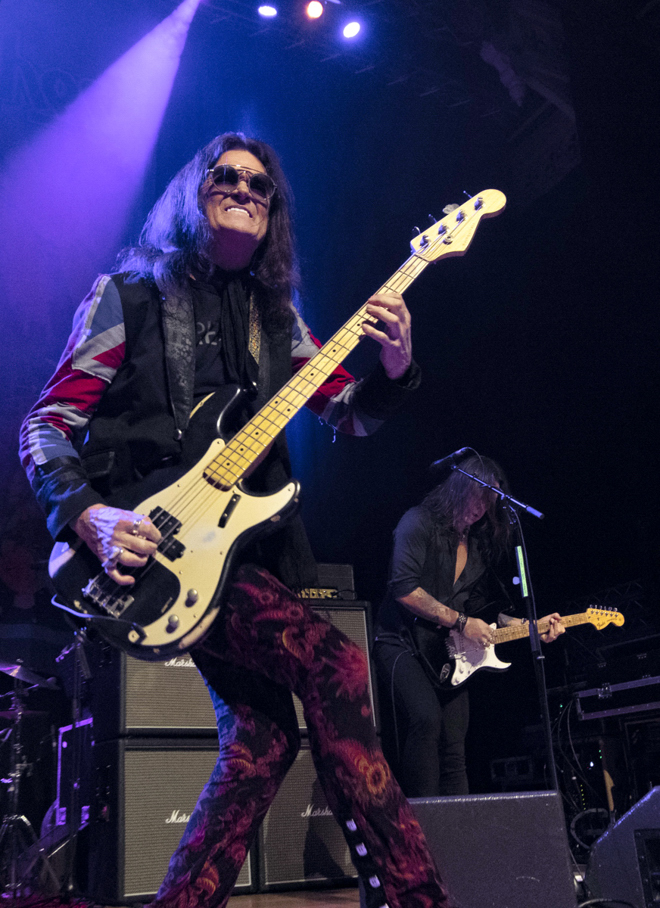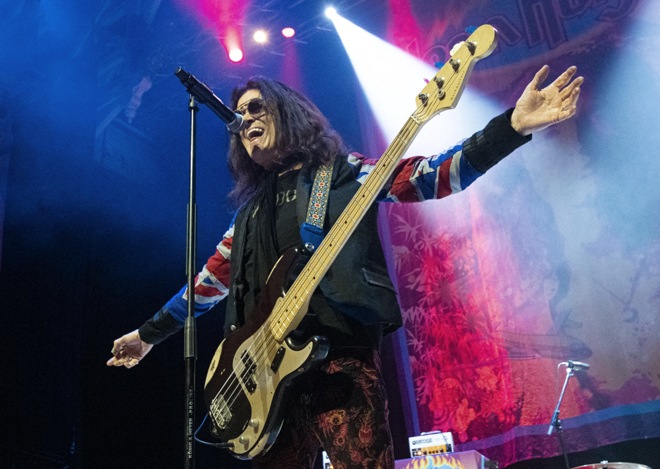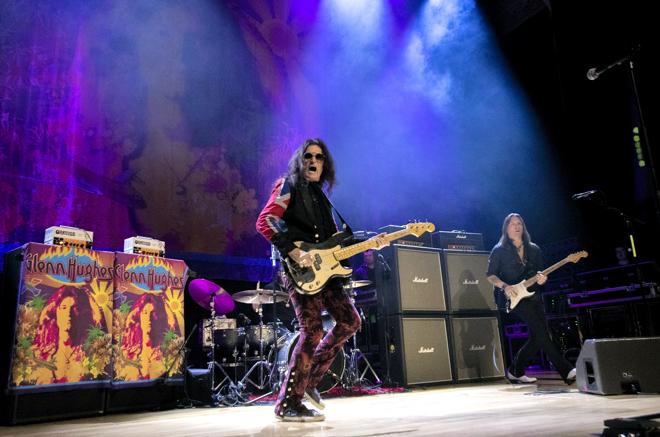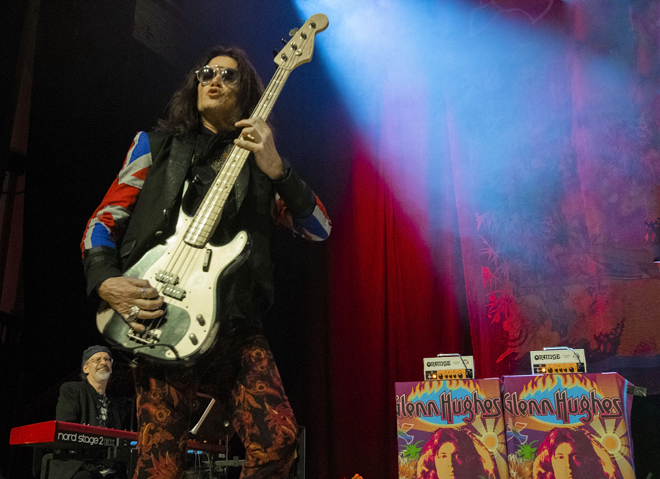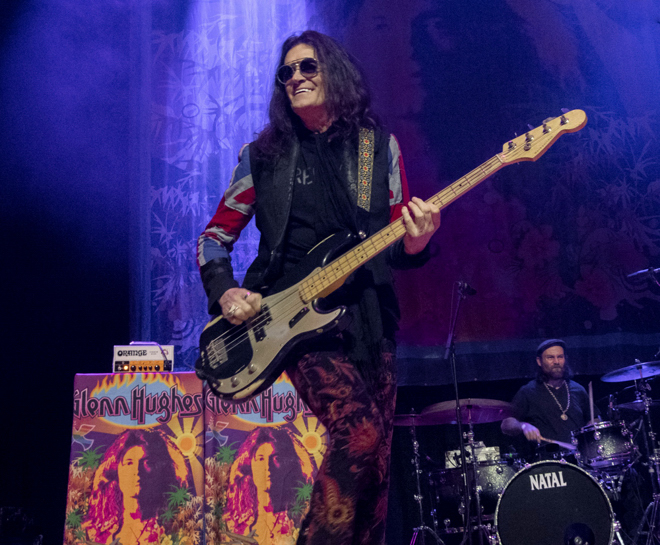 Former bassist and singer of Deep Purple, Glenn Hughes, visited Middlesbrough Town Hall this week as part of his Classic Deep Purple Live tour. Originally scheduled for the Spring, a tour postponement provided the good fortune of seeing a Middlesbrough date being added to the rescheduled tour.
Hughes was only 20 when he stepped up to join Deep Purple as bassist and co-vocalist alongside another newcomer, David Coverdale, and the pair's dual vocals contributed significantly to the band's Stormbringer, Burn and Comes Taste the Band albums in the mid-70s where his dynamic playing and incredible vocals added a more bluesy dimension to the legendary band.
The music being performed on his current tour celebrates his legacy with the band – often known as Deep Purple Mark's III and IV – but also includes Hughes' versions of earlier songs including Smoke On The Water and Highway Star, because, as he rightly points, out he performed these numbers during his stint with the group. Indeed this tour finds Hughes performing his first shows solely of Purple material since he left the band in 1976.
Taking to the stage to a backing tape of radio static and intros, Hughes and band kicked off the powerfully with Stormbringer, the opening riff sending a shiver down the spine and THAT voice, still impressive and able to hit every note. Earlier this week Hughes tweeted that he was now twenty-two years clean and sober and boy, does he both look and sound great for it. Importantly, the permanent smile on his face lets everyone know just how much he enjoys being on stage and performing.
Dressed in pair of multi-coloured psychedelic flares, a t-shirt emblazoned with the slogan "Freedom" and a jacket with union jack sleeves he looked every inch the rock star as he prowled the stage with the grace and energy of a man twenty years younger than his 68 years.
Just Might Take Your Life sounded epic, the organ riff driving the song forward in a bluesy romp before a magnificent run through the funky Sail Away where Hughes showed off his falsetto to great effect to the delight of the audience. While Hughes is both a superb bass player and vocalist, his band are top notch too. Søren Andersen puts his own touch on Ritchie Blackmore's classic riffs, Ash Sheehan was like a crazed animal behind the drums and laying down the foundation of many of the songs was keyboardist Vince DiCola.
With 'Getting' Tighter' Hughes paid tribute to his late friend and former band mate Tommy Bolin who, despite being with Deep Purple for only one album still made his mark. Hughes has performed the song in memory to Bolin at every solo show since the guitarist succumbed to an overdose in December 1976.
'You Fool No One' segued into 'High Ball Shooter' before a powerful Sheehan drum solo. 'Mistreated' brought the house down but Hughes was nowhere near finished. The iconic riff of 'Smoke On The Water' heralded a sea of head shaking and Hughes brought the tempo down for a gorgeous version of 'Georgia On My Mind' demonstrating exactly why he's known in the music industry as 'The Voice'.
Encores of 'Burn' and 'Highway Star' brought a formidable yet intimate performance to a close. The music may be over forty years old but that doesn't dim its power or resonance. It was an absolute pleasure seeing Hughes and his band and all credit to the promoters who slotted the Middlesbrough performance into the rearranged tour.
Photos & Review by David Dunn