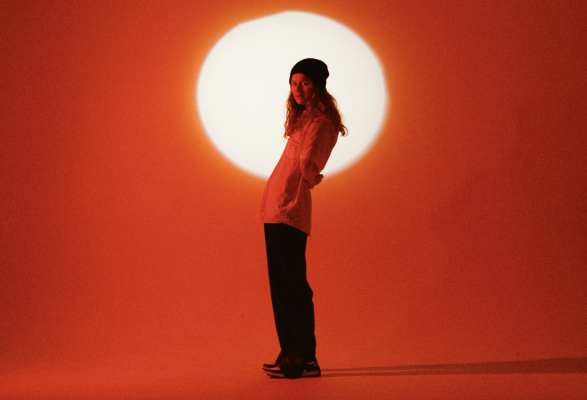 Girl In Red has revealed new single 'You Stupid Bitch', lifted from her highly anticipated debut album 'if i could make it go quiet', due out on 30 April 2021.
The track was inspired by complicated friendship that singer-songwriter and producer Marie Ulven wished could have been something more. The recently announced Forbes 30 Under 30 in Europe star commented, "There's this line from this movie I love, The Perks of Being a Wallflower that goes 'we accept the love we think we deserve.' It's a very heartbreaking line, but it's really what I was experiencing in this situation, where I was always there for this person who would get their heart broken, and I would just come running. I would drop everything just to be there for them. That person would never see me as anything else than just a friend, even though I feel like I could've made her so happy… The core essence of this track is like, I'm obviously here for you, and I want to be with you, but you keep messing around with other people, and you keep getting broken. It's this really direct, straightforward track."
LISTEN TO 'YOU STUPID BITCH' HERE:
Since dropping her breakthrough single 'i wanna be your girlfriend' back in 2018, the 22-year-old Norwegian singer's expanding catalogue of unapologetic indie pop anthems has accumulated over a billion streams.
Hailed as an inspiring icon for a new generation of young listeners and beyond, Girl In Red looks set to cement her status as one of alternative pop's breakthrough voices.
Girl In Red 2022 UK & Ireland Tour Dates:
Glasgow SWG3, 30 April
Dublin Olympia Theatre, 02 May
Manchester O2 Ritz, 04
London The Roundhouse, 05
Tickets now sold out
Girl In Red 'if i could make it go quiet' Full Album Tracklisting:
Serotonin
Did You Come?
Body And Mind
hornylovesickmess
midnight love
You Stupid Bitch
Rue
Apartment 402
.
I'll Call You Mine
it would feel like this
Image Credit: PRESS