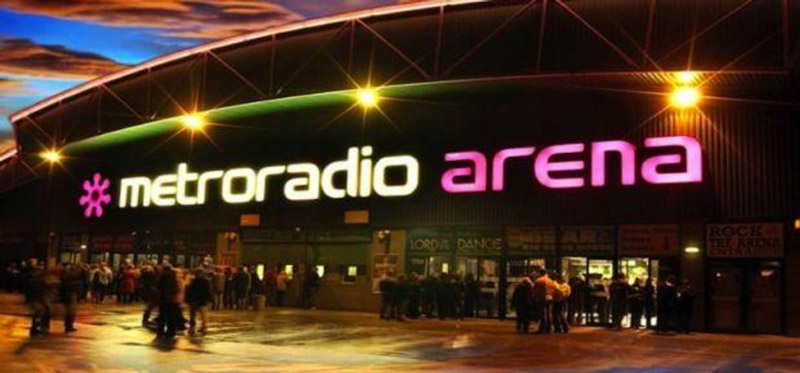 Newcastle is the place in the north east to catch any bands that are touring the UK. With its range of venues and large population of music lovers, it's a great location to take in some live music.
The last 10 years have seen some memorable gigs in Newcastle. One of these was Paul Weller, who played the Metro Radio Arena in 2008. As well as playing songs from his latest album 22 Dreams, he drew on his 30-year strong back catalogue for an action-packed two-hour set.
The arena also hosted an unforgettable concert from US rockers Guns N' Roses in 2012. Supported by 70s legends Thin Lizzy, Guns N' Roses took to the stage typically late at 10.45pm and proceeded to play until after midnight, powering through classics including November Rain and Sweet Child O' Mine.
Local boys Maximo Park appeared at Newcastle City Hall back in 2015 to celebrate the band's tenth anniversary, playing a 90-minute set which included an entire run-through of their 2005 hit album, A Certain Trigger.
The gigs we're looking forward to in Newcastle in 2017 include Irish rock band The Saw Doctors who are appearing at the O2 Academy on 14 April 2017 after a three-year gap. They'll be playing songs off their latest album Uber Value plus plenty of their fans' favourites.
Comeback king Rick Astley will appear at Newcastle City Hall as part of his 50 UK solo tour on 24 March 2017 and the Metro Radio Arena will host 80s icon Adam Ant during his singles tour on 5 May 2017.
The Metro Radio Arena is one of the best gig venues in Newcastle and it's certainly the biggest – with a capacity of 11,000, the arena has seen concerts from some of the world's favourite bands and artists, from David Bowie to Coldplay.
Newcastle City Hall is a multi-purpose 2,000-seater concert hall which has hosted some of the biggest names in music since the 60s, ranging from Catherine Jenkins and Jools Holland to Ronan Keaton and Peter Andre.
If you're looking for a smaller venue then try Think Tank?. It was initially started as pop up venue in Newcastle's Creative Hub Hoults Yard but it has now become a 600-capacity staple on the Newcastle live music scene.
There's a wide-ranging selection of bands that hail from Newcastle including folk rock band Lindisfarne, 80s favourites Dire Straights and, more recently, popular rock group Maximo Park.
To keep up with the latest tour announcements and to buy tickets for gigs in Newcastle, look no further than GetToTheFront.
---
Use the form below to search for an artist or event.
---