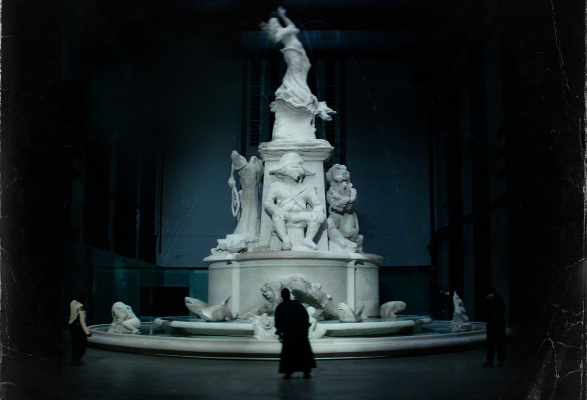 FKA Twigs has revealed brand new single 'Don't Judge Me', featuring rapper Headie One and producer Fred Again.
The track is accompanied by an official music video, co-directed by Twigs herself alongside Emmanuel Adjei.
The artist took to her social media to share the visual and said, "so proud to release don't judge me into the world. this project is very personal and special to me.
it was an honour to shoot with kara walkers fountain exploring the interconnection of black history between africa, america and europe."
WATCH THE VIDEO FOR 'DON'T JUDGE ME' HERE:
FKA Twigs AKA Tahliah Barnett had earlier revealed that new music would be arriving this week. In October she had also told fans that she had written and recorded and album during the coronavirus pandemic lockdown. 'Don't Judge Me' will be her first new solo offering since dropping her second studio album 'MAGDALENE' back in 2019.
The British singer-songwriter has collaborated with various artists over the past year including rapper Pa Salieu and global pop sensation Dua Lipa. The 'Don't Start Now' singer teased their track during her Studio 2054 livestream event in November 2020.
More recently, FKA Twigs along with the likes of Björk and The Chemical Brothers unveiled new hand-curated radio stations on Sonos Radio HD. FKA Twigs' Main Squeeze is scheduled to air on 10 February and will a selection of hand-picked tracks from artists such as Ashanti, Pink Floyd and Larry Heard alongside personal commentary.
Image Credit: FKA Twiggs Twitter / Twitter.com/FKAtwigs